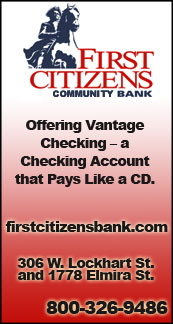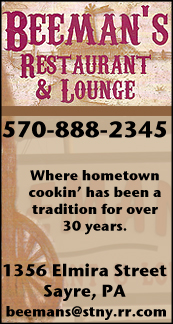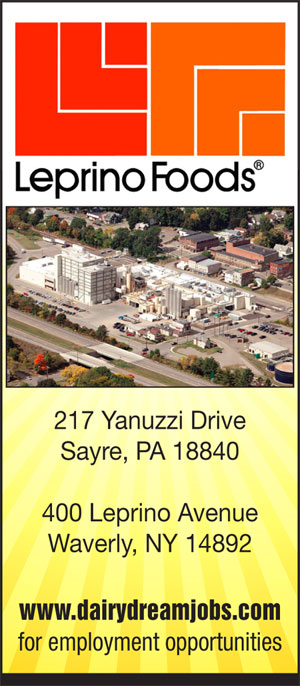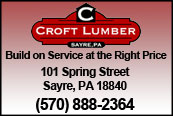 FROM THE PRESS BOX: THE 'SUPER 7 STORYLINES' FROM THE SPRING OF 2016 (2016-06-21)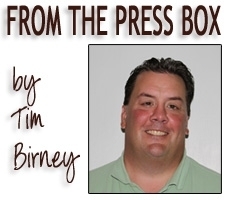 Valley Sports Report
THE VALLEY — The 2016 springs season was nothing short of amazing with a host of Section IV and District 4 champs, as well as a state champion, which brought to light a slew of storylines worth following.

Some of these storylines are the continuation of a story that began last year, or the year before (and in this list's case in 2012), while some are the first chapter in stories we'll follow for another year or two (or possibly four or five).

The "Super 7 Storylines" of the spring of 2016, from 7 to 1, are as follows:

7. Young Sayre baseball team plays for District 4, Class A title: A year after losing in the semifinals, the Redskins, who won an NTL Small School title this year, advanced to the District 4 finals, where it dropped a 6-2 decision to Millville.

With everyone returning in 2017, this is a storyline with a few more chapters to be written.

6. Tioga 8th-grader qualifies for NYS boys golf championships: Tioga's Sam Taylor consistently shot 40 or lower throughout the regular season to qualify for the Section IV Individual Tournament for the second time He finished sixth to qualify for the New York State Championships.

Taylor shot rounds of 82 and 84 at States to finish 59th.

There are many more chapters to be written in this storyline.

5. Tioga softball says good-bye to a pair of five-year starters: The Lady Tigers dropped a one-run decision to Notre Dame in the Section IV title tilt for the second consecutive season, bringing an end to the careers of two of the best players in program history — pitcher Sam Wood and catcher Brittany Vergason, who both started as 8th-graders.

The St. Bonaventure-bound Wood graduates with a school-record 12 no-hitters and seven perfect games, and is second all-time with 63 wins and 666 strikeouts. Offensively, she is the school record-holder in single-season average (.565) and hits (45), and career record-holder in hits (169), RBI (141), doubles (32), and runs scored (174).

Vergason graduates second all-time at Tioga with 136 hits, 164 runs scored and 17 triples and third with 101 RBI.

4. Tioga, Waverly athletes 4-for-4 at NYS Track & Field Championships: Waverly and Tioga sent two athletes apiece to the New York State Track & Field Championships and all four came home with medals — three setting school records in the process.

Waverly sophomore Kate Oteng-Bediako was the first to reach the medal stand on Day 1, finishing fifth in the triple jump with a school-record effort of 37-feet, 5 3/4-inches.

Waverly senior Josh Mastrantuono, who was the defending state champ, and Tioga senior Gage Lubertowicz finished third and fourth, respectively, in the pole vault — both clearing the bar at 14-feet, 3-inches. The duo had finished 1-2 at the State Qualifier a week prior at 14-feet, 6-inches, which was a school-record for Lubertowicz.

Tioga senior Malley Bowen, who enjoyed a record-setting season, qualified for the 100-meter hurdles finals with the third fastest time in the preliminaries — a school-record time of 15.29 seconds. On Day 2, Bowen earned a bronze medal in a time of 15.44 seconds.

3. Unbeaten Waverly girls golf team wins Section IV title — sends four players to States: The Lady Wolverines posted an unbeaten regular-season record and became the first team other than Horseheads to win a Section IV title.

More than that, Waverly qualified three golfers — sophomore Capria Picco, freshman Alex Tomasso, and 8th-grader Gianna Picco — for the state tournament, then saw 7th-grader Gabby Picco, who was the first alternate, also play after a fellow Section IV qualifier withdrew. The next alternate in line to play at States was Waverly sophomore Madison Kittle.

With everyone back for at least two more years, this is a storyline we're sure to re-visit again several times.

2. Tioga baseball wins second consecutive Section IV, Class C title: Senior Jesse Manuel did not allow an earned run in his first 42 innings this season, but it was junior Parker Hendershot, making his first start of the 2016, who threw a 1-hitter (no hitter for 6 2/3 innings) in Tioga's, 3-0, win over Lansing in the Section IV, Class C baseball championship game.

The win completed Tioga's unbeaten run through Section IV competition. The Tigers' lone loss of the regular season came at the hands of Section III power Saquoit Valley, which Tioga beat in the state quarterfinals in 2016.

This year in the state quarterfinals, Tioga dropped a 2-0 decision to Watertown IHC, which advanced to that game with a 9-3 win over Sauquoit Valley in the Section III title tilt.

While the cast won't be exactly the same, the quest for a three-peat is a storyline that will carry over into 2017.

1. Athens sophomore Breana Gambrell repeats as PIAA long jump champion — increases career medal haul to four: Gambrell saved her best for last, hitting stride late in the season and winning the District 4 gold medal in the long jump with a school-record effort of 18-feet, 8 1/4-inches.

At States, Gambrell upped her school record to 18-feet, 10-inches in her first attempt. On her fifth jump of the day, Gambrell busted out a jump that would eventually win her the gold medal at 19-feet, 3 3/4-inches.

Gambrell, who won the gold in the long jump and the silver in the 100-meter dash as a freshman, also ran on the 400-meter relay team with Shanell Baglini, Rachel Hutchison, and Ariana Gambrell that brought home a fifth-place medal in a school-record time. It was the fourth PIAA medal of Gambrell's young career.

Gambrell and her relay mates return, and the return of Emily Lunger, who was a PIAA qualifier in three events as a freshman, could make the top story of 2016 an even bigger story in 2017.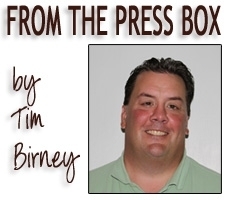 Print Friendly Version
You've asked about helping ...
here's your chance. Click HERE