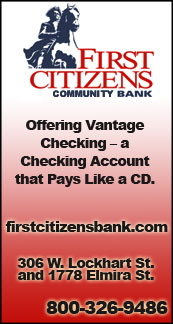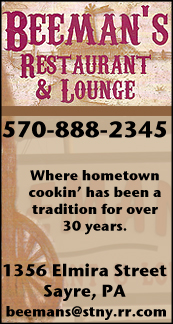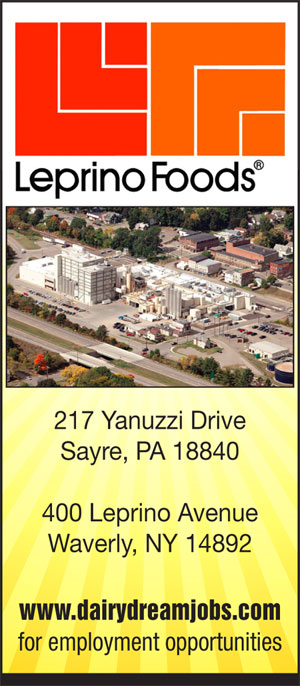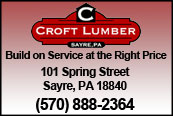 VALLEY SPORTS REPORT: TIOGA'S HENDERSHOT HEADLINES 'SUPER 7' AS "MALE ATHLETE OF THE SPRING" (7 PHOTOS) (2016-06-22)


Valley Sports Report
THE VALLEY — Tioga junior Parker Hendershot enjoyed another prolific season at the plate for the Tigers, helping them to their second straight Section IV title and earning the Valley Sports Report "Male Athlete of the Spring."

Hendershot collected 48 hits (one shy of last year's school record) and hit .539 on the season with 42 runs scored, 16 doubles, six triples, two home runs, and 36 RBI — all team-highs and improvements on last season.

He also stole 10 bases and walked 11 times for an on-base percentage of .590, coupled with a slugging percentage of .950 for an astronomical OPS of 1.440.

On the mound, Parker Hendershot pitched in just three games, posting a 2-1 record, including a one-hitter against Lansing in the Section IV, Class C championship game. He posted an 0.82 ERA, allowing two hits and one walk in 11 innings, while striking out 10.

The remainder of the "Super 7" is as follows:

Jesse Manuel, senior, Tioga: Manuel had a season for the ages on the mound for the Tigers. He registered a 5-1 record with a 0.19 ERA. He allowed just 25 hits and nine walks in 48 innings of work, while striking out 78.

While he enjoyed an historic season on the mound (see above), Manuel also contributed as an outstanding defender in center field and at the plate. Manuel hit .373 (25 hits in 67 ABs) with 19 runs scored, five doubles, 16 RBI and 10 stolen bases.

Gage Lubertowicz, senior, Tioga: Lubertowicz, who entered his senior season with a career-best vault of 12-feet, 6-inches, peaked at the end of the season and cleared 14-feet, 6-inches to finish second (by virtue of fewest misses) to Waverly's Josh Mastrantuono at the Section IV State Qualifier.

He cleared 14-feet, 3-inches at States to finish fourth — one spot behind Mastrantuono (again via the fewer misses criteria) who also cleared 14-feet, 3-inches.

At the IAC Championships, Lubertoiwicz won the pole vault, was third in the long jump and fifth in the triple jump. At the Class C meet, he finished second in the pole vault and long jump, and ran on a pair of relays that placed.

He graduates as the school record-holder in the pole vault at 14-feet, 6-inches.

Josh Mastrantuono, senior, Waverly: Mastrantuono finished first or second in the pole vault in nearly every invitational this season for the Wolverines.

He won the pole vault at Lasagna Invite and Vestal Invite, and was second at the Bald-Eagle and Parkhurst Invites. Mastrantuono won the pole vault at Class B meet and also ran on the third-place 400-meter relay team.

He won the Section IV State Qualifier at 14-feet, 6-inches, and went on to finish third place at States at 14-feet, 3-inches.

Sam Taylor, 8th-grader, Tioga: Taylor was the runner-up at the IAC Small School Championships, leading the Tigers to a Small School title. He finished third at Class C Championships, and was sixth at Section IV Individual Championships with two-day total of 164 at Cornell's Robert Trent Jones Golf Course to qualify for States.

Taylor shot rounds of 82 and 84 at States to finish 59th.

Matt Williams, junior, Sayre: Williams led the Redskins with a .403 average, 27 hits, eight doubles and 26 runs scored. He also had 19 RBI, eight stolen bases in eight attempts, and two triples. With 11 walks, he also had a team-high .488 on-base percentage.

On the mound, Williams was 3-0 with a save and a 0.00 ERA. He allowed eight hits and three walks in 15 2/3 innings, while striking out 28. Opposing batters hit just .131 against him this season.

Brendyn Stillman, junior, Waverly: A speedy outfielder with a strong arm and a lightning-quick bat, Stillman led the Wolverines in nearly every offensive category — batting average (.537), hits (36), doubles (12), triples (four), home runs (five), runs scored (31), and RBI (26). He also stole 10 bases.

Stillman, who only struck out twice in 82 plate appearances, walked 12 times for a .622 on-base percentage, which coupled with a 1.060 gave him an astronomical 1.682 OPS.

——————

IN PHOTO 1: Tioga's Parker Hendershot. IN PHOTO2: Tioga's Jesse Manuel. IN PHOTO 3: Tioga's Gage Lubertowicz. IN PHOTO 4: Waverly's Josh Mastrantuono. IN PHOTO 5: Tioga's Sam Taylor. IN PHOTO 6: Sayre's Matt Williams. IN PHOTO 7: Waverly's Brendyn Stillman. ... VSR STOCK PHOTOS.




Print Friendly Version
You've asked about helping ...
here's your chance. Click HERE