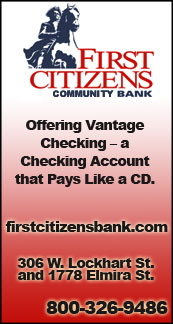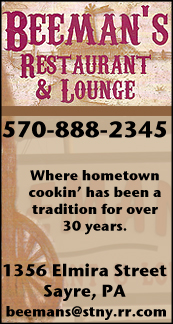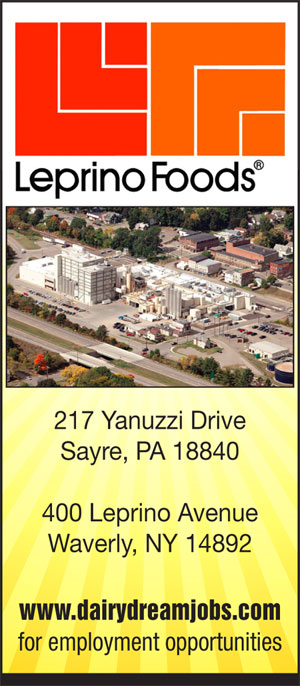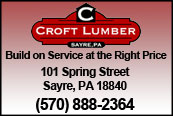 VALLEY SPORTS REPORT: TIOGA'S MANUEL HEADLINES 'SUPER 7' FOR THIRD TIME AS "MALE ATHLETE OF THE YEAR" (7 PHOTOS) (2016-06-24)


Valley Sports Report
THE VALLEY — Tioga senior Jesse Manuel was the New York State Class D "Player of the Year" and is a sure-fire first-team all-state baseball selection, earning him his third consecutive Valley Sports Report "Male Athlete of the Year."

Manuel, who chose not to wrestle during his senior year after finishing fifth in the state as a junior — winning his final match, scored a 33-yard TD on the final carry of his illustrious to win the state title, struck out the final batter he faced on the diamond, and singled on his final at-bat.

On the gridiron, Manuel graduates as second-most prolific ground-gainer in New York state history with 8,524 yards and is third on the all-time TD list with 125.

In his senior season, Manuel, also the Section IV career record-holder in both categories, established new single-season records in Section IV with 2,866 rushing yards and 45 TDs.

Manuel was also second on the Tigers in tackles and his fourth interception of the season (and 20th of his career) came with less than a minute remaining in the state title game, setting up his game-winning TD.

He is a three-time winner of the Valley Sports Report "Player of the Year" award, and was also named first-team all-state three times, including his "Player of the Year" recognition.

On the diamond, Manuel, who was third-team all-state as a junior had a season for the ages on the mound for the Tigers. He registered a 5-1 record with a 0.19 ERA. He allowed just 25 hits and nine walks in 48 innings of work, while striking out 78.

While he enjoyed an historic season on the mound, Manuel also contributed as an outstanding defender in center field and at the plate. Manuel hit .373 (25 hits in 67 ABs) with 19 runs scored, five doubles, 16 RBI and 10 stolen bases.

Manuel was also one of the top defensive outfielder in the area.

Despite sitting out his senior season, Manuel finished his career on the mats with a 178-43 record and was a two-time state qualifier.

The remainder of the "Super 7" is as follows:

Josh Mastrantuono, senior, Waverly: An impressive all-around athlete, Mastrantuono made it to States in all three seasons in 2015-16.

As part of Waverly's Section IV, Class B football championship, Mastrantuono earned third-team all-state honors. A fast and physical free safety, he was second on the team with 85 tackles (7.7 per game) and 30 solo tackles. He also had two interceptions.

Mastrantuono made his third trip to the New York State Swimming & Diving Championships in March.

Mastrantuono won the 100-yard breaststroke in 59.77 seconds at the Section IV meet to advance to States. He was second in 50-yard freestyle in 22.59 seconds and swam on a pair of third-place relay at Section IV meet.

Mastrantuono finished 13th in the breaststroke and the New York Championships in a personal-best time of 59.71 seconds.

This spring, Mastrantuono, the defending state champ, earned his second medal in the pole vault — finishing third.

Mastrantuono won the pole vault at Class B meet and also ran on the third-place 400-meter relay team. He won the Section IV State Qualifier at 14-feet, 6-inches, and went on to finish third place at States at 14-feet, 3-inches.

Peyton Miller, senior, Waverly: Another outstanding three-sport athlete, Miller has been all-state in football, basketball and baseball during his time at Waverly.

Miller was a first-team all-state quarterback this season, and the VSR "Offensive Player of the Year," as well as a member of the "All-Valley" team.

Miller completed 68 percent of his passes this season, connecting on 136 of 200 attempts, for 1,909 yards and 18 TDs, while being intercepted just six times. He also rushed for 895 yards and 17 TDs.

He graduates as Waverly's all-time single season leader in passing yards and completions, and career leader in passing yards (4,833), passing TDs (59), all-purpose yards from scrimmage (6,595), and total TDs (92). Unofficially, he is second all-time in Section IV in passing yards and third in passing TDs.

On the hardwoods, Miller was named 13th-team all-state, and repeated as first-team all-IAC.

Miler, who was the IAC South Large School MVP this season, averaged 11.9 points, 4 assists, 3 rebounds and 2 steals per game and also knocked down 24 3-pointers.

On the diamonds, Miller was a sixth-team all-state selection as a junior. This season, he hit .324 with 22 hits in 68 at-bats, including three doubles and two triples. He scored 20 runs, had 22 RBI and a team-high 14 stolen bases. He also walked 11 times and had a .427 on-base percentage.

Tanner Folk, senior, Tioga: A standout on the gridiron and the diamond, Folk returned to the wrestling mats for the first time in five years and had an outstanding season.

In the fall, Folk earned second-team all-state recognition as a place-kicker. He connected on 41 of 48 extra-point attempts on the season and also made 5 of 6 field goal attempts, while consistently pinning opponents deep with kick-offs. He was also named to the VSR "All-Valley" team.

On the mats, Folk returned and posted a 19-9 record. He finished third at the Fallen Heroes Tournament and was fourth at the IAC Championships and the Windsor Christmas Tournament. He was also an "All-Valley Second 7" selection.

After missing his entire junior season with foot injury, Folk returned to earn VSR "Super 7" and "All-Valley" honors and will likely be all-state selection as well.

An outstanding defensive backstop and field general, Folk hit .455 (35 hits in 77 ABs) with 18 runs scored, 13 doubles, one triple, 27 RBI and five stolen bases. He also walked six times and was hit by pitches four times for an on-base percentage of .541.

Austin Lister, senior, Athens: An all-around athlete, Lister was an "All-Valley" selection in football and basketball, and put together a solid season in the spring on the track.

Tall and lanky with good hands and good speed, Lister hauled in 43 receptions for 755 yards and six TDs on the gridiron, to earn "All-Valley" recognition at wide receiver.

At 6-4, Lister ran the floor like a guard and was very dangerous slashing his way to the rim. He was also a big presence in the low-post for the Wildcats.

He averaged a double-double at 12.7 points and 12.2 rebounds per game, to go along with 3.1 assists, 2.7 blocks and 2 steals per game. He was named to the "All-Valley Super 7."

During the track season, Lister earned points for the Wildcats in several events, including the long jump, triple jump and 400-meter relay. He finished sixth in the long jump at the NTL Championships and was 15th in the triple jump at the District 4 Championships.

Jordan Rockwell, sophomore, Sayre: The VSR "Newcomer of the Year" as a freshman, Rockwell impressed in all three sports again this year.

Fast, smart and very talented, Rockwell scored 12 of his team's 22 goals this season and had three assists to earn inclusion on the VSR "All-Valley" team.

Very quick with a good head for the game, Rockwell averaged 7.7 points, 4.5 assists, 3.2 rebounds and 2.2 steals per game to earn second-team all-NTL honors on the hardwoods.

This spring, Rockwell was a key cog in Sayre's march to the District 4, Class A championship game. He was 6-2 on the season with with one save and a 1.23 ERA.

He started eight of the 10 games he appeared in, allowing 40 hits and 12 walks in 45 2/3 innings with 54 strikeouts. Opposing hitters batted .229 against him on the season.

He was a member of the "All-Valley" team.

Kalen Keathley, junior, Athens: An incredible athlete, Keathley continues to shine in three sports.

One of the most dangerous players in the area, Keathley had 43 grabs for 780 yards and five TDs. He also rushed for 340 yards and five TDs. He has the potential to score every time he touches the ball. He returned three punts and one kick-off for TDs.

Twice during the season, Keathley scored on a punt return and an interception in the same game.

He was named to the "All-Valley" team at wide receiver, defensive back and as a return man.

Keathley was an occasional starter for the Wildcats hoop team and a key player off the bench, who could score in transition and often times served as a defensive specialist against the opponents best player in the backcourt.

This spring, Keathley was the "Track Athlete of the Year" and a member of "All-Valley Super 7."

He was a triple-winner at the NTL Championships, and won a pair of silver medals (100- and 200-meter dashes) at the District 4 Championships, while also running on the third-place 400-meter relay.

——————

IN PHOTO 1: TIoga's Jesse Manuel. IN PHOTO 2: Waverly's Josh Mastrantuono. IN PHOTO 3: Waverly's Peyton Miller. IN PHOTO 4: Tioga's Tanner Folk. IN PHOTO 5: Athens' Austin Lister. IN PHOTO 6: Sayre's Jordan Rockwell. IN PHOTO 7: Athens' Kalen Keathley. …. VSR STOCK PHOTOS.




Print Friendly Version
You've asked about helping ...
here's your chance. Click HERE