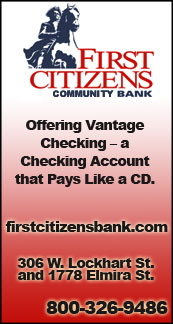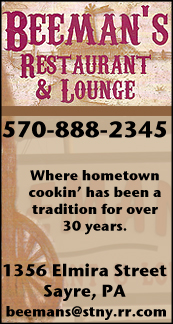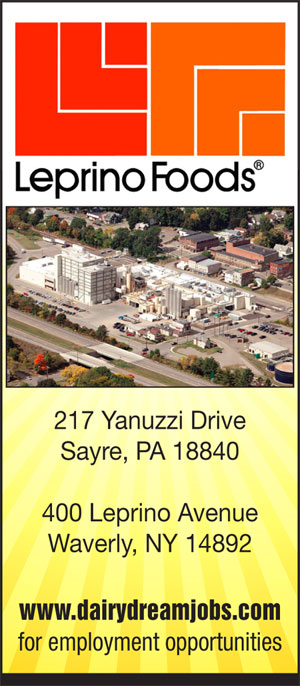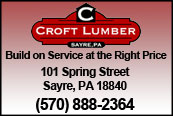 VALLEY SPORTS REPORT: SAYRE'S TRACY EARNS 'PLAYER OF YEAR" HONORS FOR THIRD TIME — TOPS "ALL-VALLEY" GIRLS SOCCER TEAM (2016-11-14)



ATHENS' GAMBRELL, WAVERLY'S SMITH, HOGAN ALSO RECEIVE HONORS

By TIM BIRNEY
Valley Sports Report
THE VALLEY — Sayre senior Chloe Tracy capped an incredible career by exceeding 100 goals and 100 assists in her career, earning 2016 "Player of the Year" honors and headlining the Valley Sports Report "All-Valley" girls soccer team.

Athens junior Breana Gambrell repeats as "Defensive Player of the Year," while Waverly freshman Cora Smith is the "Newcomer of the Year," and Waverly's Tara Hogan is "Coach of the Year."

Tracy, a three-time VSR "Player of the Year," is a once-in-a-generation talent with amazing quickness, field vision, and an off-the-charts soccer IQ.

She scored 34 goals and doled out 29 assists — the only time in her four-year varsity career that she recorded more goals than assists. She finishes her career with 105 goals what is believed to be a District 4 record 129 assists.

Gambrell was the centerpiece of an Athens defense that allowed just 15 goals in 19 games.

She has sprinter's speed and can chase down the long ball with the best of them. Her ball skills were much-improved and she often pushed the ball up field to kick-start the offense.

Smith is athletic, aggressive and tough. She often moved the ball up field into the offensive end from her defensive position, playing with a confidence well beyond her years.

Smith scored three goals and had six assists in her first varsity campaign.

She tops a group of fantastic newcomers this season, including Sayre freshman Abby Moliski, Athens freshman Abby Sindoni, and Waverly 8th-grader Gabby Picco.

Hogan piloted a very young Lady Wolverine team, which featured just one senior, but two freshmen and an 8th-grader, to the Section IV, Class B championship game, where it lost 1-0 to eventual state champion Chenango Forks.

Waverly, which finished the season at 14-4, advanced to its first-ever Class B title game with a shootout win over Seton Catholic.

The 2016 "All-Valley" team is a veteran group with nine repeat performers, including all four defenders and all four midfielder, though Athens junior Emily Lunger returns as a forward this season. However, there are only three seniors among the 16 girls honored.

2016 "All-Valley" Girls Soccer Team
FORWARDS
Emily Lunger, junior, Athens: Fast and athletic, Lunger has a nose for the goal and a head for the game.

She scored 22 goals and had 21 assists this season.

Kayla Kromelbein, junior, Waverly: Fast and possessing a strong and accurate leg, Kromelbein is a threat to score from just about anywhere, and is almost unstoppable in a 1-v-1.

She scored 19 goals and had seven assists.

Justice Pahlman, senior, Tioga: Fast and physical with a strong and accurate leg, Pahlman played the game hard and was a terror in 1-v-1 situations.

She scored 17 goals and had four assists.

Morgan Ferguson, junior, forward: Deceptively quick with good field vision and foot skills, much of the Athens offense went through here.

She scored 20 goals and had 11 assists.

Fifth forward: Emily Polo Rankin, sophomore, Tioga: It's not always about numbers. Polo Rankin is quick, physical and plays with an attitude.

She had six goals and seven assists, but wold have had more with another finisher other than Pahlman on the field.

MIDFIELD
Chloe Tracy, senior, Sayre: See above.

Melina Ortiz, freshman, Waverly: The best way to describe Ortiz is smooth. She has good speed and great foot skills, and uses her tremendous soccer IQ to stay one step ahead of the defense.

She had 10 goals and 12 assists for the season.

Rachel Hutchison, sophomore, Athens: Speed, speed speed. Hutchison is fast and elusive and uses that ability to get in scoring position and create opportunities for her teammates.

She scored 19 goals and had 15 assists.

Ariana Gambrell, sophomore, Athens: One of the most improved players in the Valley, Ariana Gambrell's contributions went under the radar. Her play in the middle of the field, especially on defense, was a key for the Lady Wildcats.

She had four goals and one assist.

Fifth mid: Stephanie Hyland, sophomore, Waverly: A versatile player, Hyland was not afraid to mix it up, but used her speed to her benefit as well.

DEFENSE
Breana Gambrell, junior, Athens: See above.

Kaitlynn McCarter, senior, Sayre: McCarter was a physical presence in the defensive end for the Lady Redskins. She was a vocal leader and always played full out.

Wendi Hammond, sophomore, Waverly: Hammond always seems to be in the right place, and has the speed and know-how to make up for it on the rare instances she's not. She plays with an attitude and is not afraid to get physical.

Jules Sporn, junior, Athens: Sporn was the vocal leader of the Athens defense that allowed just 15 goals in 19 games, and is a tough, scrappy defender.

Fifth defender: Stephanie Klovekorn. sophomore, Sayre: Klovekorn had a knack for winning balls in the middle of the field and getting them up field to her midfielders.

She had three goals and three assists.

Keeper
Zoe Mennig, junior, Waverly: Athletic and resilient, Mennig has great anticipation in net, as evidenced by her two stops in a penalty-kick shootout against Notre Dame in an IAC South playoff game. She is also a strong vocal leader.

Mennig had 105 saves in leading Waverly to a 14-4 record, which included 10 shutouts.

——————

IN PHOTO 1: Sayre's Chloe Tracy. IN PHOTO 2: Athens' Breana Gambrell. IN PHOTO 3: Waverly's Cora Smith. … VSR STOCK PHOTOS.




Print Friendly Version
You've asked about helping ...
here's your chance. Click HERE