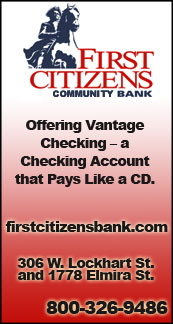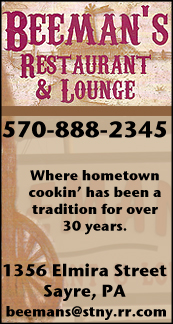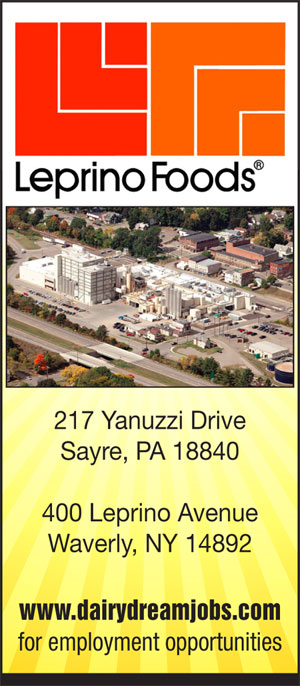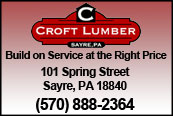 FROM THE PRESS BOX: THE CRYSTAL BALL COMES INTO FOCUS FOR 2017 GIRLS SOCCER SEASON (2016-11-14)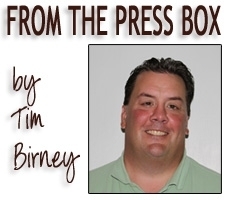 The 2016 girls soccer season saw three of the four Valley teams reach the postseason, and Waverly advance to its first-ever Section IV championship game.

The Valley loses a few seniors, led by Sayreís all-everything Chloe Tracy, and Tiogaís Justice Pahlman, but thereís is a plethora of talent returning in 2017.

Letís take a quick glimpse into the crystal ball while itís in focus and see what 2017 may have in store:

Athens Lady Wildcats: Athens was 17-2 this season, but saw its season come to a sudden conclusion with a 4-0 loss to Central Columbia in the District 4, Class AAA quarterfinals.

The Lady Wildcats lose three seniors, but return a wealth of talent, led by a host of NTL all-stars, including Emily Lunger, Rachel Hutchison, Breana Gambrell, and Morgan Ferguson.

Unfortunately for Athens, the NTL regular season will be a formality and another unbeaten run through the league slate is highly likely.

Coach Rich Pitts will look to beef up his non-league schedule in the offseason, so expect the Lady Wildcats to play Section IV powers Chenango Forks and / or Vestal, or add to its non-league District 4 slate of competitors.

Scheduling is tricky, but the more tough non-league games Athens can add to the end of its schedule the better.

Prediction: Without knowing the non-league slate of games, itís tough to make a win-loss prediction. Two things I can see is another unbeaten NTL title run, and at least one win in the postseason.

Sayre Lady Redskins: Sayre ended its 2016 campaign with a 12-8 record and a loss to Benton in the District 4, Class A quarterfinals.

The Lady Redskins will need to find a way to compensate for the loss of Tracy, who scored 32 goals and handed out 29 assists in her senior season. They also lose several other seniors, including defenders Kaitlynn McCarter and Kate Cron.

Sayre has some talent returning to build around in Abby Moliski, Kirsten Covey and Stephanie Klovekorn, but will need a number of returners, or possibly junior high grads, to step up and contribute immediately.

Prediction: Tracy Mennig will coach what she has up to the point where the Lady Redskins will be one of the better teams in the middle of the NTL pack. They will likely struggle against the top teams in the league, but the number of quality teams in the NTL next years is also in question. I see Sayre playing .500 at worst next season.

Tioga Lady Tigers: Tioga finished the 2016 campaign with a disappointing 1-11-1 record and graduates a large group of seniors, which does not bode well for 2017.

The Lady Tigers only have eight girls returning in 2017, so several players from a talented junior high team will be pressed into action immediately.

Emily Polo Rankin is the lone offensive threat returning, so coach Jim Walsh may look to depend on the defense, where several players return, while he attempts to put the pieces together.

Prediction: It only makes sense that Tioga will struggle in 2017, but if the girls from the junior high program stick with it, things could turn around in a couple years.

Waverly Lady Wolverines: Waverly finished off the 2016 season with a 14-4 record and its first-ever trip to the Section IV, Class B finals.

Considering the Lady Wolverines lose just one starter to graduation, 2017 holds great promise.

And, with a very strong and large group of seniors-to-be on the roster, 2017 may be the year Waverly needs to break through against the Section IV elite. Considering Seton Catholic, which Waverly beat in a shootout in the semis, and Chenango Forks, which beat Waverly in the finals and went on to win a state title, each lose just a few seniors, the postseason path will be much the same for the Lady Wolverines.

Prior to the postseason, Waverly will once again battle Notre Dame, which won another Section IV title, for the IAC South Large School title.

Prediction: Melina Ortiz, Kayla Kromelbein, and Elle Nittinger will lead a potent offensive attack in a season that will likely be similar to 2016. I see them breaking through against Notre Dame for a division title, but the prospects of a Section IV title seem a little less likely. Chenango Forks will be tough to beat, if Waverly gets past Seton Catholic.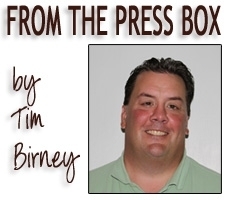 Print Friendly Version
You've asked about helping ...
here's your chance. Click HERE