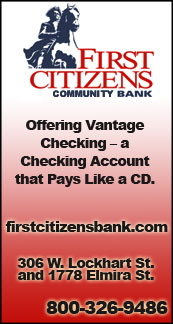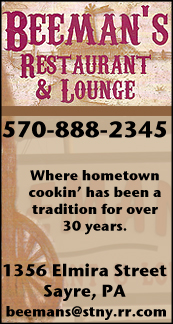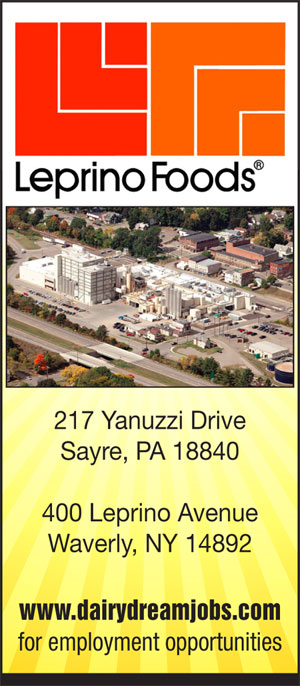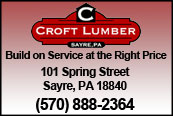 VALLEY SPORTS REPORT: ATHENS SWEEPS BOYS SOCCER AWARDS, HEADLINED BY 'PLAYER OF THE YEAR' COLEGROVE (2016-11-15)


Valley Sports Report
THE VALLEY — Athens won its first-ever District 4 title and to the victors go the spoils as the Wildcats swept the "All-Valley" boys soccer postseason awards, led by "Player of the Year" Shane Colegrove.

Senior Ben Vosburg is the "Defensive Player of the Year," while David Scheftic has been tabbed "Newcomer of the Year," and Jake Lezak is the "Coach of the Year."

Lightning-quick with great foot skills and a sky-high soccer IQ, Colegrove scored four of Athens' five goals in the Wildcats' District 4 playoff run.

Colegrove scored 34 goals and dished out 13 assists in his senior season.

Fast, physical and determined, Vosburg led an Athens defense that allowed just 15 goals in 21 games.

He rarely got beat 1-v-1, and used his speed to beat foes to long balls played into the Athens defensive end on a consistent basis.

Scheftic is fast and physical with a strong leg, and played an integral role in the Wildcats' success this season. He leads a strong group of newcomers that also includes Jesse Sumner, Luke Arnold, and Doug Vosburg.

Lezak has a large collection of NTL titles, but finally guided the Wildcats through the District 4, Class AAA minefield and into the state playoffs.

The Wildcats finished the season at 18-2-1 with its only losses to Section IV, Class B champion Notre Dame and Northwestern Lehigh, which is playing the PIAA, Class AAA semifinals.

Colegrove is joined by Sayre's Jordan Rockwell and Tioga's Robert Argetsinger as three-time "All-Valley" selections, while Ben Vosburg and Athens junior Ethan Lane are repeat performers.

The 2016 All-Valley Boys Soccer Team
FORWARDS
Ethan Lane, junior, Athens: A good finisher, who always seems to be in the right place at the right time, Lane has a high soccer IQ and was the perfect compliment to Colegrove in the Wildcat offense.

He scored 21 goals and doled out 11 assists this season.

Conner Joseph, senior, Waverly: Joseph came out of nowhere as a junior and continued to improve as a senior. He is aggressive and plays the game with a determination most lack.

He scored 12 goals and had six assists this season.

Brad Cardona, junior, Athens: Possessing good speed and good foot skills, Cardona has the ability to find open teammates and facilitate the offense.

He had 11 goals and eight assists this season.

Collin Elston, senior, Tioga: Very fast with good foot skills, Elston proved to be a very capable finisher and closed the season playing the best soccer of his career.

He scored 10 goals and had three assists this season.

MIDFIELD
Shane Colegrove, senior, Athens: See above.

Jordan Rockwell, junior, Sayre: Extremely quick and with great foot skills, Rockwell possesses a high soccer IQ and makes everyone around him better.

He had 26 goals and eight assists this season.

Robert Argetsinger, senior, Tioga: Argetsinger has great foot skills, an off-the-charts soccer IQ and the ability to run all day. He was the key player in the best three-year stretch in Tioga boys soccer history.

He scored six goals and had eight assists this season.

Grant Caplan, senior, Waverly: A heady player with a high soccer IQ and great foot skills, Waverly's offense flowed through Caplan. He also dropped back on defense often and was one of the team's best defenders as well.

He had eight goals and 12 assists this season.

Fifth mid: Jonny Polo Rankin, senior, Tioga: Another of the Tioga 11, who played 80 minutes every game and did so playing from one end of the field to the other. Polo Rankin has good speed, good foot skills and a deep understanding of the game.

He scored four goals and had four assists this season.

DEFENSE
Ben Vosburg, senior, Athens: See above.

Hugh Singer, junior, Tioga: Fast and athletic, Singer played a key role on a Tioga team that had just 11 players on its roster. He was the focal point for the Tigers in transition from defense to offense in its counter-attack.

Brandon Hunsinger, junior, Athens: Fast and physical, Hunsinger likes to take to the air, and has a knack for getting the ball up field to begin the offensive attack.

Jans Jequinto, junior, Waverly: A first-year player, Jequinto improved by leaps-and-bounds as the season progressed. He had a knack for disrupting attacks, and getting the ball out of the offensive end.

Fifth defender: Dane Stropko, senior, Athens: A big part of Athens' defense, Stropko was nearly always in the right place and was a calming influence in the back.

KEEPER
Braden Priester, junior, Athens: Priester is a vocal leader, who always seems to position himself in he right spot. He often came up with big stops at crucial times.

He allowed 15 goals and posted eight shutouts in 21 games.




Print Friendly Version
You've asked about helping ...
here's your chance. Click HERE