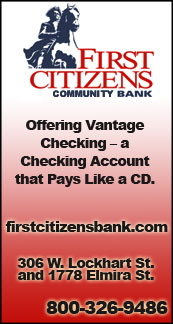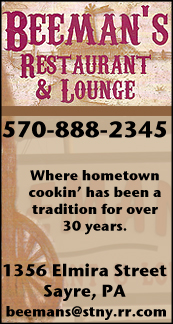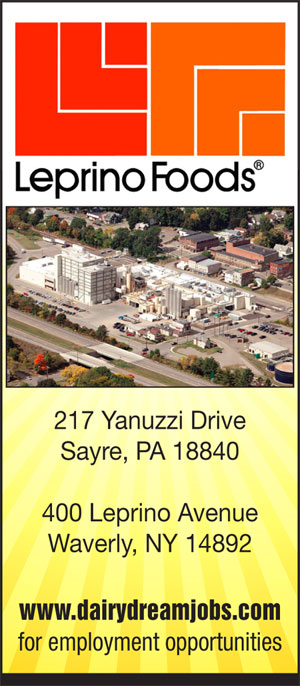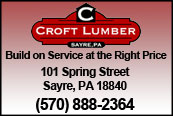 FROM THE PRESS BOX: A LOOK AHEAD TO THE 2017 BOYS SOCCER SEASON (2016-11-15)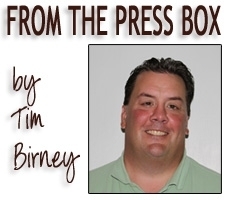 The 2016 boys soccer season saw three of the four Valley teams reach the postseason, highlighted by Athensí first-ever District 4, Class AAA title.

Waverly also logged its first postseason win, while Tioga qualified for the postseason for a record third consecutive season. A young and inexperienced Sayre team, meanwhile, missed out on the playoffs by just one game.

As the crystal ball comes into focus, I see the 2017 season could be quite a bit different.

Athens Wildcats: The Wildcats finished off the season at 18-2-1 with a loss in the opening round of the PIAA, Class AAA playoffs following the programís first-ever District 4 title.

Athens graduates several key seniors, including Shane Colegrove and Ben Vosburg, but return several key seniors-to-be, led by Ethan Lane, Brad Cardona, Brandon Hunsinger, and keeper Braden Priester.

Athens also returns a slew of freshmen in David Scheftic, Jesse Sumner, Luke Arnold, and Doug Vosburg, who appear ready to be impacts players as sophomores, and the Wildcats will need them to be.

Longtime coach Jake Lezak beefed up his schedule this season by adding a pair of non-league games against Notre Dame, as well as games against Johnson City and Bloomsburg. Unfortunately, because of the required number of league games, thereís not much more he can do.

Prediction: The Wildcats will win another NTL title in 2017 and will likely repeat their unbeaten run through the league. As for the postseason, as long as powerhouse Lewisburg remains in Class AA, Athens has a chance to make another run to States.

Sayre Redskins: Sayre finished the season at 8-10 ó just one win away from a .500 season and a trip to the District 4 playoffs.

The Redskins return the majority of its team, including NTL MVP Jordan Rockwell, as well as Sam Wheeler and Colby Sindoni.

Sayre needs several youngsters from this yearís team to continue to improve. Sayre jumped from four wins in 2015 to eight in 2016, and that trend could continue if the Redskins maintain their numbers and continue to add re-enforcements from the junior high ranks.

Prediction: As long as Rockwell is on the field, the Redskins will be a threat to win against the majority of teams in the NTL. I see Rockwell capping his high school career with a trip to the postseason in 2017.

Tioga Tigers: The Tigers finished at 8-7 in 2016, posting the programís third winning season in a row and its third ever, but it graduates several key seniors who contributed all three seasons, including Robert Argetsinger, Jonny Polo Rankin, and Collin Elston.

Tioga only had 11 players on its varsity roster this year and did not have a modified program, so it will need new faces just to keep the program on its feet.

Prediction: With so much experience and talent graduating, and so many questions surrounding the future of the program, if Tioga does manage to field a team in 2017, that may be its biggest win of the season.

Waverly Wolverines: Waverly finished the 2016 campaign with an 8-9 record, but did post its first-ever postseason win at home against Union Springs in the Section IV, Class B quarterfinals.

The Wolverines graduate 10 seniors, and return just six players from its varsity roster. Unlike Tioga, they do have a modified program, and they will be leaning on it to not only fill out the roster, but to contribute immediately just to make the team competitive.

Prediction: The program has been gutted by graduation over the last two years and will be extremely young and inexperienced in 2017. Coach Joe Picco, who has directed the Wolverines to its best two-year stretch in program history, will have his work cut out for him just to make the team competitive.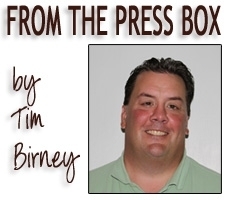 Print Friendly Version
You've asked about helping ...
here's your chance. Click HERE