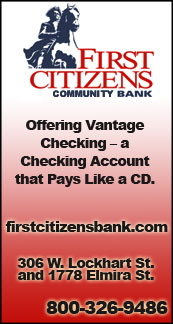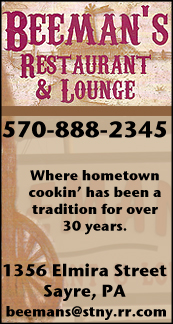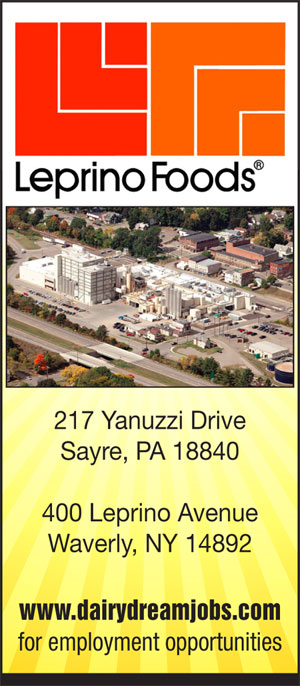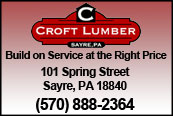 FROM THE PRESS BOX: A LOOK AHEAD TO THE 2017 FOOTBALL SEASON (2016-11-17)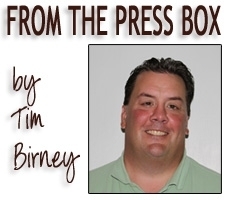 The 2016 football season ended a bit sooner than it has in recent years here in the Valley, but three teams did qualify for the postseason, including Sayre, which played in its first-ever District 4, Class A championship game.

Tioga saw its five-year run atop Section IV's Class D come to an end with a loss in the quarterfinals, while Athens was also bounced in its first playoff game, and Waverly was kept out of the playoffs with a loss in its final scheduled regular-season game. (The Wolverines later added two games.)

The crystal ball is in focus and a glance at the murky orb shows 2017 could be much like 2016, possibly even a bit worse for Valley fans.

Athens Wildcats: Coming off a 7-4 season, the Wildcats lose a big and talented crop of seniors that comprised much of the starting line-up on both sides of the ball in 2016.

Zach Jayne returns for his senior season and could be a real work horse in coach Jack Young's run-first offense.

Kaden Rude will likely step into the QB role and he'll add an element to the offense with his ability to run, but he'll have to prove he can throw the ball consistently, and Young will have to find him some receivers.

Around the NTL Large School: Wellsboro returns a ton of talent and should be the team to beat, while North Penn graduates some key seniors, but returns a great deal of talent as well. Towanda is headed in the right direction under new-old head coach Craig Dawsey, and Troy returns some good athletes.

Prediction: The Wildcats will face some tough sledding in the Large School Division, so a division title in 2017 is a long shot. Athens was just two students above the cut-off for Class AAA, so could easily drop back there in 2018. As for next year, Selinsgrove and Jersey Shore are the teams to beat in Class AAAA. … 2017 record: 4-6 at best.

Sayre Redskins: Coming off a historic 8-4 season, the Redskins graduate a large and highly-successful senior class and will return just two or three starters on each side of the ball.

Corbin Brown will likely step into a starting role at QB next year for the Redskins, and Nate Garrity will likely be a workhorse in the backfield.

Sayre will have some young linemen returning up front, but coach Steve Satterly will have to fill holes there, as well as everywhere else.

Around the Small School Division: Muncy should be the class of the division in 2017 despite graduating several starters, and Montgomery could be a team to watch with just three seniors graduating. Cowanesque Valley also returns some talented skill players and could surprise.

Prediction: Muncy is the team to beat, but Sayre should be competitive in its other four divisional games. In District 4, Canton and Wyalusing bring back quite a bit, so the Redskins could competing for the fourth seed against Montgomery and Bucktail … 2017 record: 4-6 at best.

Tioga Tigers: Coming off a 3-7 season, the Tigers graduate quite a few seniors, but also return enough players for the 2017 season to hold promise.

Connor Hutchinson will return for his third season under center, and he'll have Justin Rockwell and Max Johnson in the backfield, tight end Trey Floyd returning as a big target in the passing game, and Nick Klossner returning from injury with big-play potential.

The Tigers have a couple linemen returning and some big, young linemen in the wings with coach Nick Aiello and his staff on hand to coach them up.

It's hard to say what teams will end up in Tioga's division, but it's usually set up geographically. That said, Tioga may need to go through Groton again next year, or Notre Dame. Around Section IV, the power is likely to remain in the eastern portion of the section with Sidney, Harpursville, Greene, and Unatego the teams to watch again next year.

Prediction: Improved team chemistry in 2017 could go a long way in helping the Tigers to improve on their 3-7 record. Add to that, they're not likely to start the season against two potential state champs (Chenango Forks and Newark Valley) in the first two weeks of the season. … 2017 record: 5-2 regular season. 6-3 after loss in Class D semifinals.

Waverly Wolverines: Coming off a 5-5 season that began with three straight losses, the Wolverines will graduate several key starters, including skill-position players galore.

Gavin Judson, who transferred into Waverly late in the summer, will return for his junior season with a full offseason with coach Jason Miller under his belt. Despite the loss of Brendyn Stillman, Hunter Bodine and Braydon Rice among others, Judson will still have some good athletes to work with including Eithan McEnulty, Matt VanHouten, Chandler Whitmarsh, and Cejae Mitchell.

Dalton Loper and Dewain Talada will return to anchor the offensive and defensive lines, so coach Jason Miller has some building blocks to work with to go along with some talented grads from the JV ranks.

The big thing for Waverly will be whether they drop back to Class C, or remain in Class B. (Coach Jason Miller has told me odds are good Waverly will remain Class B in 2017, but it's not locked in stone.)

Prediction: In Class B, Waverly will again see Class A and AA opponents in their non-divisional match-ups, which makes for a grueling schedule. In Class C, Newark Valley, which loses a ton to graduation, would be the Wolverines' biggest obstacle to another Section IV crown. … In Class B, Waverly would likely be a .500 team with a chance to qualify for the postseason. In Class C, Waverly is likely the team to beat. … 2017 record: Class B: 4-4 regular season, 4-5 after semi-final loss. Class C: 6-2 regular season, 8-2 Section IV champ.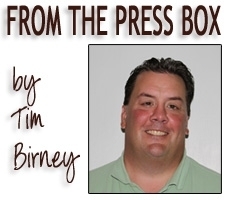 Print Friendly Version
You've asked about helping ...
here's your chance. Click HERE