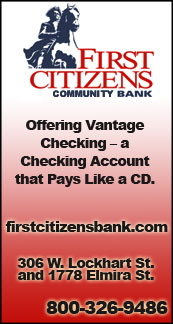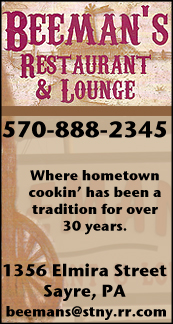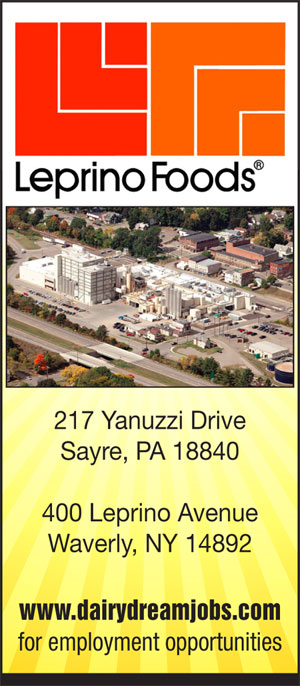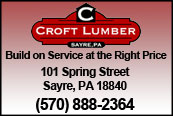 VALLEY SPORTS REPORT: SAYRE'S DUTRA TOPS LIST OF "SUPER 7 FEMALE NEWCOMERS OF THE FALL" (2016-11-18)


Valley Sports Report
THE VALLEY — A tremendous crop of youngsters made big impacts on their teams this fall, but none had a bigger impact than freshman Madeleine Dutra had on the Sayre volleyball team, earning her the "Newcomer of the Fall" atop the list of the 2016 "Super 7 Female Newcomers of the Fall."

Dutra was a key component in Sayre's first-ever appearance in the District 4, Class A title match and was named VSR's "Newcomer of the Year" for volleyball.

Dutra lacks the height you expect from a hitter, but her leaping ability and timing more than make up for it. She was also very good in the back row and at the service line.

The 2016 "Super 7 Female Newcomers of the Fall:"

Madeleine Dutra, freshman, Sayre: See above.

Cora Smith, freshman, Waverly: In her first varsity season, Smith played a key role in Waverly's first-ever appearance in the Section IV, Class B championship game, and was named VSR's "Newcomer of the Year" for girls soccer.

Smith is athletic, aggressive and tough. She often moved the ball up field into the offensive end from her defensive position, playing with a confidence well beyond her years.

Abby Moliski, freshman, Sayre: Moliski made an immediate impact in the midfield for Sayre in her first varsity campaign.

Moliski has great foot skills and field vision, is aggressive going after 50/50 balls, and has a high soccer IQ, thanks in part to years of playing premier travel soccer.

Abby Sindoni, freshman, Athens: Sindoni became an instant scoring option for Athens' high-scoring offense, and finished her first varsity campaign with 18 goals. including a five-goal outburst late in the year.

Sindoni has good speed, great foot skills, and plays a more physical brand of soccer than you might expect.

Charli Hall, junior, Tioga: Hall took a while to get her legs under her at the varsity level, but by the end of the season she was a consistent contributor for the powerhouse Tioga volleyball team.

Hall is a powerful leaper and big hitter, who also had nice touch on the ball when setting.

Gabby Picco, 8th-grader, Waverly: Picco was a starter and contributor from the get-go, playing a big role in Waverly's first-ever run to the Section IV, Class B finals.

She has good foot skills and decent speed, but her big assets are patience, poise and a lack of fear when it comes to getting physical.

Jordan Mente, sophomore, Waverly: Mente was an immediate contributor on the volleyball hardwoods for the Lady Wolverines.

Mente is a strong hitter and a presence at the net.

——————

IN PHOTO: Sayre's Madeleine Dutra.




Print Friendly Version
You've asked about helping ...
here's your chance. Click HERE