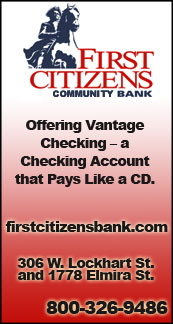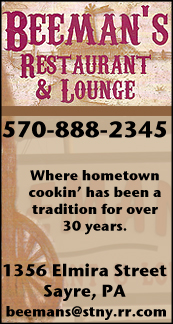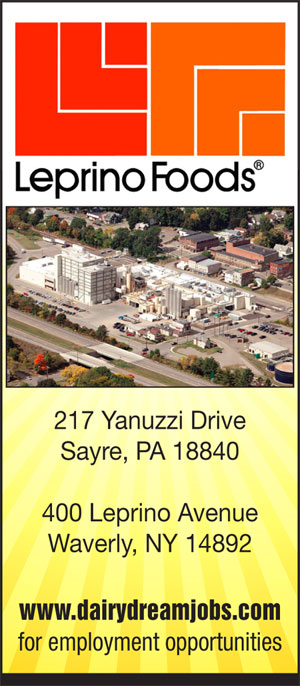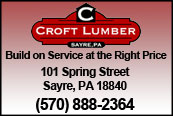 VALLEY SPORTS REPORT: SAYRE'S BELLES TOPS LIST OF "SUPER 7 MALE ATHLETES OF THE FALL" (7 PHOTOS) (2016-11-19)


Valley Sports Report
THE VALLEY — Sayre football returned to prominence for the first time in nearly four decades and two-way standout senior Tyler Belles was a major reason for their success, earning him the top spot in the 2016 Valley Sports Report "Super 7 Male Athletes of the Fall."

Belles edged out Athens senior Shane Colegrove for top honors in the fall.

Belles was a workhorse on offense, using his size, speed and field vision to run for a school-record 1,575 yards on 246 carries. He scored 20 rushing TDs and was a threat out of the backfield in Sayre's passing game.

Defensively, Belles was also a force on defense, keeping opposing runners from getting outside, and putting tremendous pressure on opposing quarterbacks with 14 sacks. He was also one of the top punters in the NTL.

The list includes four underclassmen, including Athens sophomore Camden Allen.

The 2016 "Super 7 Male Athletes of the Fall"

Shane Colegrove, senior, Athens: Colegrove led the Athens boys soccer program to new heights this fall — its first-ever District 4 title — to earn VSR "Player of the Year" honors.

Lightning-quick with great foot skills and a sky-high soccer IQ, Colegrove scored four of Athens' five goals in the Wildcats' District 4 playoff run.

Colegrove scored 34 goals and dished out 13 assists in his senior season.

Ryan Murrelle, junior, Sayre: Murrelle earned "Player of the Year" honors in the NTL, earning low-medal honors in four of the league's seven matches.

Murrelle saved some of his best golf for the District 4 Championships, which he won with a two-day total of 149. He shot a 75 on the second day in terrible conditions to seal the title.

Murrelle, who has qualified for Regionals in each of his three seasons on varsity, missed out on a trip to the PIAA championships by 1 stroke for the second consecutive season.

Jordan Rockwell, junior, Sayre: Extremely quick and with great foot skills, Rockwell possesses a high soccer IQ and makes everyone around him better.

Rockwell scored a career-high 26 goals and dished out a career-high eight assists. For his career, Rockwell has 50 goals and 12 assists.

Braydon Rice, senior, Waverly: A four-year starter at linebacker, Rice, listed at 5-9, 175 pounds, used his quickness and high football IQ to lead a Waverly defense that was difficult to run on.

Rice led the Wolverines with 82 tackles, including a team-high 48 solo stops. He also had one QB sack and a fumble recovery.

Offensively, Rice led Waverly with 560 rushing yards and five TDs. He also had nine receptions for 73 yards and one TD.

Zach Jayne, junior, Athens: Big and fast, Jayne used a bruising running style to pick up extra yardage after the initial hit, often turning short runs into much bigger gains. He rushed for 1,284 yards and 13 TDs on 209 carries, and also had nine catches for 58 yards.

Defensively, Jayne used his size, speed, and nose for the ball to be among the Wildcats' leaders in tackles.

Camden Allen, sophomore, Athens: Allen capped a tremendous sophomore season with his first trip to the PIAA, Class AA cross country championships.

Allen was the lone Valley runner to qualify for states this fall, finishing 14th at the District 4, Class AA championships in a time of 17:55 to claim the eighth PIAA berth (of 10) from the district. He finished 171st at state in 18:43.

During the regular season, Allen won the Tom Koons Valley Invite and had sold finishes at other strong meets — 35th at the rugged McDaniel-Baxter Invite, 15th at Owego Invite, and 44th at the Newark Valley Invite.

——————

IN PHOTO 1: Sayre's Tylor Belles. IN PHOTO 2: Athens' Shane Colegrove. IN PHOTO 3: Sayre's Ryan Murrelle. IN PHOTO 4: Sayre's Jordan Rockwell. IN PHOTO 5: Waverly's Braydon Rice. IN PHOTO 6: Athens' Zach Jayne. IN PHOTO 7: Athens' Camden Allen. … VSR STOCK PHOTOS.





Print Friendly Version
You've asked about helping ...
here's your chance. Click HERE