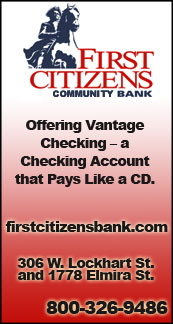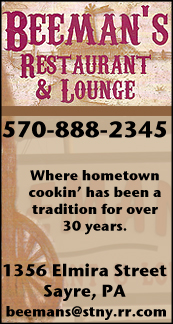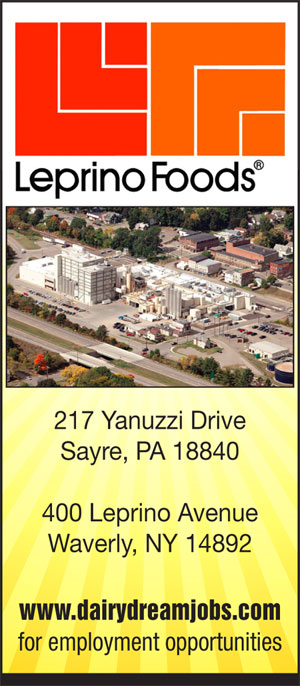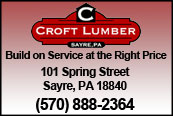 THE FINAL WORD: A WILD POSTSEASON RIDE ON THE HARDWOODS (2017-03-03)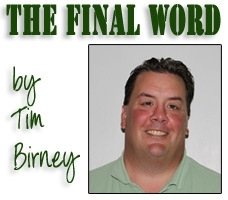 And then there were three.

Three Valley hoop teams remain alive in the postseason with the Sayre girls winning the program's first-ever District 4 title, the Waverly boys playing tonight for their first Section IV title in 21 years, and the Athens boys are one win away from a state playoff berth.

If anything in Waverly coach Lou Judson's time on the sidelines has gone more to script than the Wolverines' Class B semi-final win over Seton Catholic Wednesday night, I can't imagine what it could be.

A young Saints team rolled into Waverly in mid-February of 2016 and left with an upset win of the previously-once-beaten Wolverines in the Class B quarterfinals.

For more than a year, everything Judson and his charges did was in preparation for what seemed an inevitable rematch with the Saints in the 2017 postseason.

In front of a jammed-pack gymnasium at Waverly, the Saints took their only lead of the game, at 7-6, midway through the first quarter.

As he's done so many times this season in big games, 6-5 senior Jon Ward stepped outside the 3-point arc and knocked down a big shot in the early-going, this one giving the Wolverines the lead for good.

Waverly led 13-10 late in the first quarter when senior Hunter Bodine made one of his patented scoop shots in traffic. Then, the new single-season record-holder for 3-pointers in a season, sophomore Gavin Judson, canned a long 3-pointer and the Wolverines were off on a 20-0 blitz.

Waverly dominated in every facet of the game. It hit open shot after open shot, it pounded the boards for offensive putbacks, it scored in transition, it dominated the glass, and it snuffed out Seton Catholic's potent perimeter offense.

More importantly the Wolverines never let off the gas. They kept their foot on the Saints' throat and showed the killer instinct they've sometimes lacked.

When Lou Judson finally called off the dogs, Waverly led 71-28 with 5 1/2 minutes remaining in the game.

All in all, it was the best performance I've seen from a Waverly basketball team since the days of Aaron and Kevin Holler, Robbie Ward, and Kevin Wheeler — the "core four" from the Wolverines' last Section IV title team.

That team erased a 20-point fourth-quarter deficit against EFA in the semifinals, then went on to beat Whitney Point at the Arena three nights later for Waverly's first Section IV title in 24 years.

Oddly enough, I remember the comeback win against EFA vividly, but had to verify who they beat in the finals.

I think Waverly's win over Seton Catholic Wednesday will be remembered in much the same fashion, but only if they win tonight.

The Wolverines have to avoid a let down tonight. This group of seniors has been something special and I think they add another chapter to the story they're writing.

——————

The Sayre girls enjoyed a historic moment Thursday night, bringing home the program's first-ever District 4 title — to a hero's welcome and a police escort back into Sayre no less — in incredibly exciting fashion; a come-from-behind, 38-36, overtime victory.

The Lady Redskins did very little right offensively in the first half, but continued to play sound defense and trailed just 15-10, despite making just 4 of 25 shots from the field and committing 12 turnovers.

It continued after the intermission as they turned the ball over six times in their first seven possessions in the second half.

Sophomore Stephanie Klovekorn's 3-pointer showed Sayre still had a heartbeat, but East Juniata quickly stretched its lead to nine late in the third quarter.

Then, bang-bang-bang Sayre was back in the game. Consecutive 3-pointers by sophomore Camry Lane, and seniors Kaeli Sutryk and Molly Ball pulled them within two points after three quarters.

Sayre took the lead early in the fourth quarter, but East Juniata battled back to tie the game and force the extra session.

In overtime, EJ took a quick three-point lead, but Ball's 3-pointer and a pair of free throws by Lane, who was 4-for-4 in overtime at the charity stripe, lifted Sayre to its historic win.

One sign of a well-coached team is that it continues to play defense even when nothing is going right on the offensive end of the floor.

For more than 22 minutes last night, Sayre did very little right on offense. But on the defensive end, it created turnovers, kept shooters off balance and kept EJ from finding any consistency in its offense.

For Ball, the win must seem a little extra special. She led the Sayre volleyball team to its first-ever District 4 title game, but the Lady Redskins came up short in an epic five-set match.

Ditto for Tracy, who did not play last year to acquiesce with the wishes of her college soccer coach-to-be. With a change at the helm of the Binghamton soccer program, Tracy decided to re-join her friends and became a big contributor in a dream season.

The Lady Redskins will get a "home game" in District 4 against the District 2 runner-up on Friday. There's a good chance, they'll also become the first Sayre team to win a state playoff game.

——————

Two Valley teams took it on the chin this week, and while the Waverly girls saw their season end against state-ranked Seton Catholic, the Athens boys will play for third place Saturday afternoon and a chance at a state playoff berth.

The Wildcats will lose a few key seniors, but a win Saturday will get them another game in the state playoffs and experience like that will be invaluable.

——————

Sometimes, there's not much you can do. The other team is just better.

The Lady Wolverines found that out first-hand Tuesday night against Seton Catholic, led by George Washington-bound senior Lexy Levy, who not only canned five 3-pointers and scored 23 points, but neutralized Waverly's high-scoring Elle Nittinger on the defensive end by denying her the ball for long stretches.

Alex Tomasso played as well as I've seen her play this year, and Nittinger was effective at times despite Levy's defensive presence. Otherwise, Waverly's youth was exposed a bit by a very talented Lady Saints team.

Coach Bob Kelly will get back to the drawing board and his work will be a bit easier than that of most of his compatriots as Waverly returns nearly everyone.

——————

The Final Word returns soon.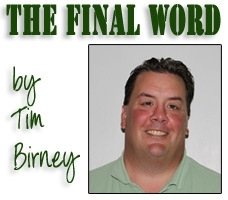 Print Friendly Version
You've asked about helping ...
here's your chance. Click HERE