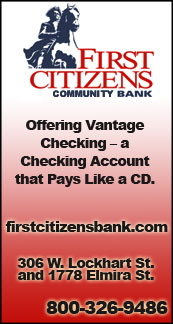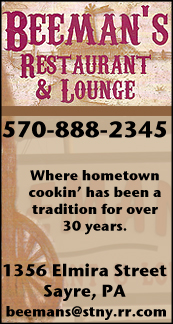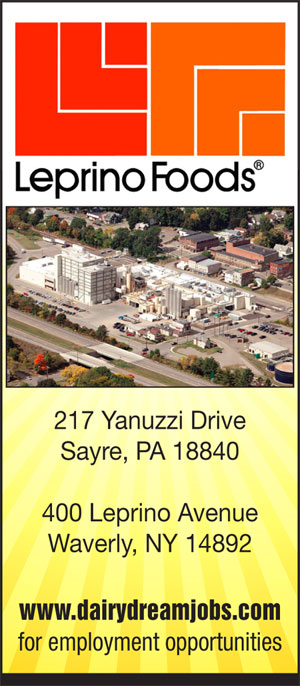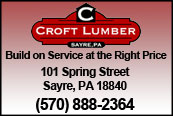 THE FINAL WORD: ON BRIAN COURTNEY AND A SPECIAL GROUP OF SENIORS ... AND MORE (2017-03-13)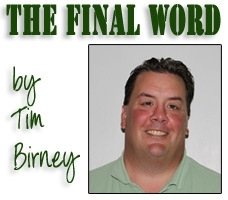 During the last four wrestling seasons, I've had the privilege of covering Athens senior Brian Courtney.

I watched in awe as a skinny, floppy-haired freshman bounced back from a late-season appendectomy to win the North Section, District 4, and North Region titles.

Courtney's dreams of four PIAA titles were quickly dashed in his first match at Hershey when Bethlehem Catholic freshman Jake Riegel put the Athens freshman on his back early en route to a 7-1 win.

The heart of a champion would emerge quickly for Courtney, who bounced back to win five consecutive matches to finish third.

On his way to the podium, Courtney beat South Park's Dallas Bulsak, Muncy's Angelo Barberio, Brockway's Ryan Carlson, Chestnut Ridge's Aaron Burkett, and Lancaster Catholic's Joe Lobeck, who would go on to combine for 12 PIAA medals during their career.

The weight class also included Central Cambria's Max Murin, a future two-time state champion, Tri-Valley's Samy Hepler, Bishop McDevitt's John Pipa, Greeneville's Michael Lineman, and Reynolds' Gage Bayless — all future PIAA medal-winners.

Ironically, Riegel kind of faded out of the picture. He finished eighth in 2015 as Bethlehem Catholic shifted to Class AAA, then did not wrestle in Hershey in 2016 or 2017.

During his sophomore season, Courtney once again won North Section, District 4, and North Region titles and entered action in Hershey unbeaten.

Courtney kept it rolling with three wins, including a 2-0 win over Brockville's Taylor Ortz, who was 39-2, in the semifinals.

In the 120-pound finale, Courtney dropped a 3-2 decision to Reynolds freshman Cole Matthews.

Prior to the 2015-16 season, the Wildcats bolstered their schedule, and for the first time Courtney did not make it to the postseason with an unblemished record.

He lost to eventual Class AAA state champion Luke Karam of Bethlehem Catholic, 9-1, in the finals of Christmas City Classic, and Bedford's Jon Gabriel, 6-5, in the finals of the Bedford Tournament. He beat Murin 6-5 in the semifinals at Bedford.

After another clean sweep at North Section, District 4, and Northeast Region tournaments, Courtney faced a daunting task in Hershey with the 126-pound bracket stacked with three returning state champs — and all three in his path to the top step of the podium.

At some point between his loss to Karam and Gabriel, his coaches' calls to start pressing the offense began to resonate with Courtney, and it really showed at Hershey.

Courtney opened with a 23-8 second-period technical fall of Jamestown's Hunter Goodlin, then faced Gabriel (the defending PIAA 126-pound champ) in the semifinals. He avenged his regular-season loss with an 8-3 decision that featured a five-point move in the opening minute.

In the semifinals, Courtney faced Matthews, and put the defending 120-pound champ on his back in the first minute en route to a 9-3 decision and a match-up with Murin in the finals.

Murin, the returning 113-pound champ, had Courtney on one leg in the third period, but was unable to finish the takedown, and the Athens junior completed an historic run to his first state title with a 3-2 decision.

Courtney's first state title will long be remembered as one of the most amazing feats in PIAA history. It's certainly one of the most exciting feats I've covered in nearly three decades of writing on high school sports.

Of course, when you accomplish something like that and you're only a junior, the expectations heading into your senior season are going to be sky-high.

When Courtney lost, which only happened twice, it raised eyebrows, but neither loss was exactly shocking.

In mid-January, Courtney dropped a 7-6 decision in the "Escape the Rock" 132-pound finals to K.J. Fenstermacher of Northampton, who finished third at 132 in Class AAA over the weekend.

Two weeks later, Courtney dropped a 3-1 decision to Murin in the 138-pound finale at the Bedford Tournament. Courtney was giving up 10 pounds to Murin, who beat Matthews to win the 138-pound gold Saturday in Hershey.

When the postseason rolled around, Courtney became just the third NTL wrestler to complete the trifecta of winning the North Section, District 4, and Northeast Region championships four times. He joins Sayre's Eric Childs and Wyalusing's Matt Fiske in a very exclusive club.

At Hershey, Courtney overwhelmed his first two opponents, winning by fall in 2:32, and by 22-7 tech fall in 3:41.

In the semifinals, Bishop McCort's Carnell Andrews tested Courtney, but the Wildcat senior advanced to his third straight championship match with a 6-3 decision.

In the finals, Southmoreland junior Tyler Griffiths led 3-0 midway through the second period.

As one media person mat side said, "it was just starting to get interesting and 'bang' it was over."

Courtney, on bottom after a Griffiths takedown, worked his way into a position to lock his foe into a leg cradle and moments later the official slapped the mat to bring a dramatic conclusion to the Athens senior's career.

And what an amazing career, Courtney finished with a 153-6 record. Of his six losses, five came to wrestlers with a combined seven PIAA gold medals, and the sixth was to a two-time third-place finisher in AAA.

Courtney was 34-1 as a freshman, 35-1 as a sophomore, 41-2 as a junior, and 43-2 as a senior.

Included in his career record is an amazing 47-2 postseason record, including a 16-2 mark at States.

His winning percentage of 96.22 eclipses the previous best of 94.34 set by all-time Athens great Dave Kennedy, who had a 150-9 career record.

What makes Courtney so good?

Well, he's the complete package. He has amazing flexibility and agility, to go along with poise, quickness and a wrestling IQ that is off the charts. And, he is deceptively strong, often snapping his opponents right to their knees.

His championship match this year was typical of his style, when an opponent thinks they have Courtney right where they want him, he actually has them right where he wants them.

Athens coach Dale Jarvis believes Courtney is the "best high school wrestler to ever come through the Athens School District."

I'd say Jarvis makes an argument that is difficult to argue with.

More importantly, Brian Courtney is a hard-working, affable and intelligent young man, who deserves everything he's achieved and everything a bright future promises.

It's not often I say this about an athlete, but I will miss Brian Courtney.

——————

Another thing that made Courtney what he is, was spending four years in the varsity wrestling room with the likes of fellow seniors Kaidon Winters, Gage Cannavino, and Brock Horton — all members of the 100-win club at Athens.

Winters, who finished his career with a 120-43 record — 10th all-time in wins, narrowly missed States in his sophomore and junior seasons, finishing fifth at Regionals both years.

This year, Winters bulked up, jumped up three weight classes and rolled into the Hershey with a 41-2 record and North Section, District 4, and Northeast Region titles under his belt.

He posted a pair of wins to advance to the semis before running into eventual state champ Edmond Ruth of Susquehanna Township in the semifinals, where he lost an 8-0 decision. Ruth handed Winters two of his four losses on the season.

Winters went on to finish fifth to cap an extraordinary senior season. His career progression is a testament to hard work and a road map for young wrestlers to follow.

The conclusion to Cannavino's fantastic career was not quite as uplifting. A state qualifier as a junior, Cannavino was dogged by the flu during the week of Regionals and ended up missing the cut with a fifth-place finish.

His career didn't end up the way he wanted, but he created a lot of memories for Athens wrestling fans and finished with a 118-44 record, which is 11th all-time on the win list.

While he didn't enjoy a lot of postseason success, Brock Horton was the model of consistency in his four-year varsity career. He won between 27 and 30 matches in each of his four seasons and graduates with a 114-38 record, which is 14th on the all-time list.

In all, these four Athens seniors combined for 505 wins against just 131 losses.

——————

I'd be remiss if I didn't mention juniors Nate Bradley and A.J. Burkhart, as well as Chris Horton.

Bradley qualified for States for the second time this season and rolled up a 33-11 record. He's 81-35 in his career.

Burkhart, a former state champ and two-time place-winner in New York State, also qualified for Hershey and posted a 38-8 record. He is 148-21 in his career, including a 34-5 record as an 8th-grader at Waverly, which PIAA does not recognize. PIAA recognizes his career record at 114-16.

Chris Horton, who finished sixth at Regionals, was 31-10 this season and is 77-37 in his career.

Barring injuries, both Bradley and Chris Horton should join the 100-win club next season.

If you toss in Roger Horton, who graduated last year with 109 career wins, this group will have eight members of the 100-win club, which will account for one-third of its 24 members.

——————

Looking ahead, Athens will definitely take a step backward next year, but may be better than you think.

Bradley, Burkhart and Chris Horton should be dominant forces in the line-up, while I expect David Galasso, Kaden Rude and Dawson Leiser to take big steps forward.

There are also a couple of youngsters who could make an impact as well.

With Wyalusing also suffering major losses, Athens or Towanda could both be poised to unseat the Rams atop the NTL standings.

I also think the Wildcats will once again be well-represented at Hershey with at least three advancing, possibly a fourth.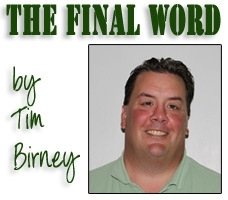 Print Friendly Version
You've asked about helping ...
here's your chance. Click HERE