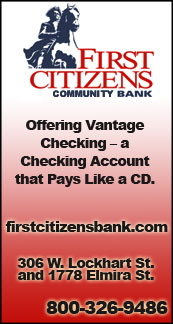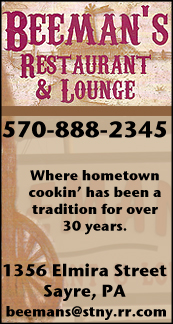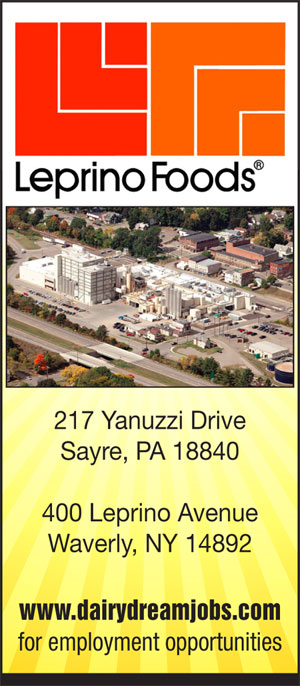 THE FINAL WORD: THOUGHTS ON THE SAYRE GIRLS' HISTORIC SEASON ... AND MORE (2017-03-19)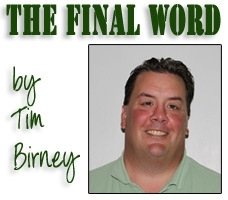 While there will likely be debate about where this Sayre girls basketball teams falls in terms of talent in comparison to its predecessors, there is one thing no one can debate: this Lady Redskins team accomplished several things no other team could.

Those accomplishments include a school-record 23 wins, the program's first-ever District 4 title, and the first state playoff win in program history.

This isn't the most talented Sayre team I've seen and it benefited from the PIAA switch to six classifications, which moved the Lady Redskins out of Class A and away from Lourdes Regional and St. John Neumann — two teams that have a track record of knocking Sayre out of the postseason.

Don't get me wrong, this is a talented bunch. Combine that talent with a number of intangibles — poise, desire and heart — that really can't be measured in any type of metric, and you have a team that far exceeded anyone's preseason expectations.

One thing that can be measured is defense, and the Lady Redskins consistently played top-notch defense. Any team that can score seven, two and two points in the first quarter of its first three postseason games and still win those games is playing good defense.

Sayre has a number of good athletes who play solid man-to-man defense, and are very good at playing help defense and then recovering to their man.

The Lady Redskins also had a number of players who came through consistently in "crunch time." Seniors Molly Ball and Kaeli Sutryk consistently hit clutch 3-pointers, and sophomore Camry Lane made big shot after big shot, and was nearly automatic at the free-throw line in the postseason.

The Sayre girls also weren't afraid to get on the floor after loose balls, or get physical under the boards for rebounds.

This team also had a strong will and desire to win and a great deal of that comes from its coach, Eileen Sparduti. The Lady Redskins are 75-28 in four seasons under Sparduti and have increased their win total each season.

This season, Small School champion Sayre's three regular-season losses came to the top two teams in the NTL's Large School Division.

The Lady Redskins won a close game at Wellsboro in the regular season, but lost at the buzzer to the Lady Hornets in the NTL Showdown. They lost twice to Athens, but led both those games in the second half.

Even in a 14-point loss to West Catholic in the state playoffs, Sayre trailed by just three midway through the fourth quarter.

Sparduti took the reigns of a Sayre program that reached new heights under coach Bill Trump and she has taken it to the next level.

With the graduation of four starting seniors — Ball, Sutryk, Andi Noldy, and Chloe Tracy, Sparduti's biggest test on the sidelines will be next season.

A tip of the cap to Sparduti and this Lady Redskins team for a job well done and memories that will last a lifetime for everyone involved and the community.

——————

Another tip of the cap goes to Athens senior Jeff Gao, and Sayre junior Caleb McClelland, who both turned in record-setting performances at the PIAA Swimming Championships.

I've long said swimming is the most grueling sport there is, in terms of training and preparation.

Much like wrestling, where hundreds of hours of conditioning and training prepare grapplers for six minutes of action, swimmers — even sprinters — log thousands of yards in preparation for events that are much shorter in duration.

McClelland finished 14th in the state in the most grueling of events, the 500-yard freestyle and did so by knocking more than four seconds off his previous school record. In his last two swims, he shaved 12 seconds off the school record.

Another grueling event is the 200-yard individual medley. While much shorter than the 500 free, it features four different strokes — the backstroke, breaststroke, butterfly and freestyle — in 50-yard sprints.

Gao broke his own school record in the 200 IM. A day later, Gao capped off his stay at States with a school record in the 100-yard breaststroke.

Again, a tip of the cap to Gao on a brilliant career at Athens, and to McClelland, who has another year in the pool at Sayre and a chance to reach the State podium next season.

——————

The Waverly girls and Tioga boys can both lay claim to losing to state champions in 2016-17 as the Seton Catholic Lady Saints and the Moravia boys both claimed state titles Saturday.

Tioga actually led Moravia 20-14 after the first quarter and trailed just 28-26 at the half, before the Blue Devils put the game away in the second half en route to a 77-52 win.

The Lady Wolverines ran into a buzzsaw in the Section IV, Class B semifinals, dropping an 84-47 decision at Seton Catholic.

Waverly may have an even bigger claim to fame later today if the Watkins Glen girls can pull off a state title win over Port Jefferson.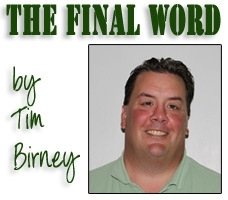 Print Friendly Version
You've asked about helping ...
here's your chance. Click HERE