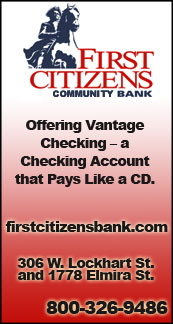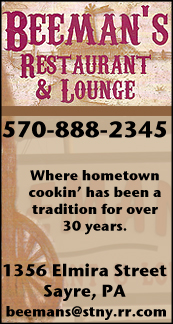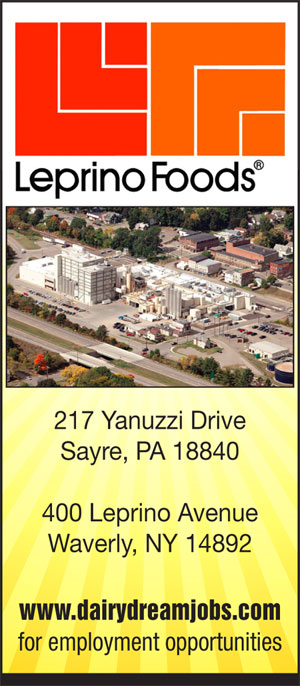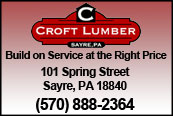 FROM THE PRESS BOX: A LOOK AHEAD TO THE 2017-18 GIRLS BASKETBALL SEASON (2017-03-22)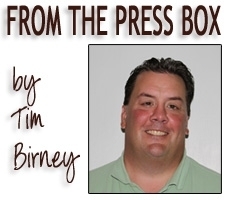 When it comes to the girls basketball in the Valley, 2017-18 couldn't possibly get any better than this year, could it?

I mean all four teams qualified for the postseason, and three of the four won 19 games or more.

What's in store for the 2017-18 season? Well, the Crystal Ball is a little murky, considering the start of the season is still about eight months away, but I can make out enough to venture an educated guess.

Athens Lady Wildcats: Can Athens improve on a 21-4 season that featured another Large School Division title and NTL Showdown Championship? It returns the majority of its team, but will have to replace NTL MVP Shanell Baglini and Reagan Lynch.

Emily Lunger and Breana Gambrell return and should provide consistent scoring, while Ariana Gambrell is a candidate to replace the bulk of the scoring lost with Baglini's graduation.

Kara Chapman and Emma Adams will need to continue their development, and the Lady Wildcats will need players coming up from the JVs or junior high to provide quality minutes early on next season.

Around the NTL Large School: Wellsboro pushed Athens to the limit this season, and it will likely be the same two fighting for the division title again next year. … Sophomore-to-be Morgan Gentile will be a force offensively for Troy, but the remainder of the team will be very inexperienced … Towanda, Wyalusing and Williamson (swapping places with Mansfield next year) are all in re-building mode.

Prediction: There's no reason to think the Lady Wildcats won't win around 20 games again next season, considering the talent it returns, but they really will need to develop some depth if there's any hope to make a run in the postseason. … 2017-18 regular-season record: 19-3.

Sayre Lady Redskins: Can Sayre improve on the best season in school history after graduating four starters? Is this a trick question?

The Lady Redskins return a trio of players with a wealth of experience in Camry Lane, Stephanie Klovekorn, and Blair Wampole, but the remainder of the varsity roster has little experience.

The obvious trick for coach Eileen Sparduti will be to develop players from this year's bench, JV team, or even the junior high team into immediate contributors and / or depth.

Around the NTL Small School: There are a lot of questions in the division next year. Mansfield will return to the Small School ranks and could make waves, and Canton could be a team to watch.

Prediction: I expect the Lady Redskins to be in the mix, but another division title might be a stretch. … 2017-18 regular-season record: 14-8.

Tioga Lady Tigers: With its postseason loss, Tioga finished the season at 9-10 and it loses seven seniors to graduation.

Losing seven from a 9-10 team is usually a recipe for disaster, but this could be an interesting team next year.

The Lady Tigers return Madi Teribury, Grace Manwaring, and Sarah Strong, who saw a lot of minutes this year, and have a host of talented young players from a very successful JV team.

Around the IAC South Small School: O-M returns nearly everyone from a division title team, and S-VE could be a team to watch, while Newfield and Candor will be hit hard by graduation.

Prediction: The Lady Tigers will be young and athletic, but they have the potential to be very good. It might just take another year. … 2017-18 regular-season record: 9-9.

Waverly Lady Wolverines: Can Waverly improve on a 19-3 season that included a division title, an overall IAC Large School title, and a trip to the Class B semifinals, where it lost to eventual state champion Seton Catholic?

The Lady Wolverines return the majority of their team and should see continued growth from Elle Nittinger, Alex Tomasso, Wendi Hammond, and Sidney Tomasso, as well as Marissa Trudeau and Zoe Mennig.

Waverly does lose three seniors and that will cut into its depth, so coach Bob Kelly will spend the summer trying to develop some depth from his bench or from a very young JV team.

Around the IAC South Large School: State champion Watkins Glen graduates potential Class C Player of Year Amanda Pike, but returns nearly everyone else from a team that split a pair of games with the Lady Wolverines. … Notre Dame could be improved, but that will depend on who's on the roster come the start of the season. … Edison and Newark Valley are in rebuilding mode.

Prediction: The Lady Wolverines will remain the class of the IAC Large School realm, and will likely earn a high seed in the Class B playoffs, but Seton Catholic, despite the loss of GW-bound Lexi Levy, and Susquehanna Valley will remain state title contenders, making Waverly's task of getting out of Section IV a tall one. … 2017-18 regular-season record: 19-1.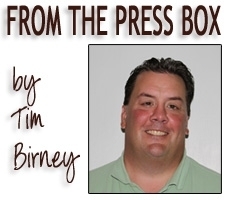 Print Friendly Version
You've asked about helping ...
here's your chance. Click HERE