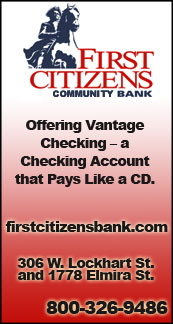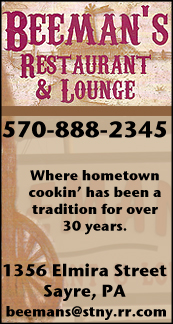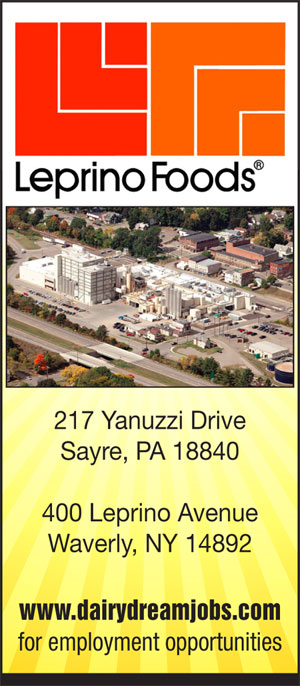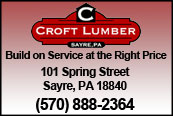 FROM THE PRESS BOX: A LOOK AHEAD TO THE 2017-18 BOYS BASKETBALL SEASON (2017-03-23)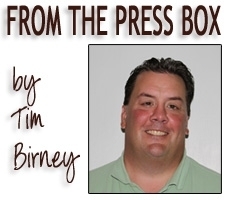 All four boys basketball teams in the Valley qualified for the postseason, but thereís a great deal of room for improvement next season for three of the four.

Whatís in store for the 2017-18 season? Well, the Crystal Ball is a little murky, considering the start of the season is still about eight months away, but I can make out enough to venture an educated guess.

Athens Wildcats: The Wildcats return a pair of high-scoring guards in Ethan Lane and Gavin Stein, but the big key will be replacing 6-5 Daniel Joyce, who averaged a double-double this season.

Athens doesnít have one player who can replace Joyce, but Zach Jayne, Aric Westbrook, Matteo Baglini, and 6-7 Matt Faria could combine to get the job done.

The Wildcats have a trio of athletic youngsters in Aaron Lane, Keegan Rude, and Damian Hudson, who could all contribute next season, and make them very quick in a three- or four-guard offense.

Around the NTL Large School: Wellsboro brings back the majority of its team and will be the clear-cut favorite to win the division. Ö Troy should be solid again, while Wyalusing and Towanda continue in rebuild mode.

Prediction: Lane and Stein should be the best guard tandem in the NTL, and the Wildcats could easily improve on their 14-8 regular-season mark this season and challenge Wellsboro for a division title. Ö 2017-18 regular-season record: 17-5.

Sayre Redskins: The Redskins will bring back several players with a wealth of experience from a 10-13 team.

Marcus Bauman has improved in each of his two varsity seasons and is poised to be one of the best players in the NTL, but heíll need some help.

Ryan Murrelle showed flashes of being a scoring option late in the season, but heíll have to show more consistency. With Jordan Rockwell, Nate Sweet, and Jalen Powers returning for their senior seasons, the Redskins have plenty of experience to draw from.

Around the NTL Small School: With Mansfield dropping to the Small School Division (and Williamson moving to the Large School), the Tigers are the overwhelming favorite to win the title. Ö NEB and Canton should be around .500, and CV is in rebuild mode.

Prediction: The Redskins have really struggled to score consistently the last couple seasons, which makes winning streaks very difficult. Unless someone steps up and consistently scores alongside Bauman, itís hard to believe next year wonít be a lot of the same for the Red-N-Blue. 2017-18 regular-season record: 11-11.

Tioga Tigers: There was a lot to like about Tioga this season, but there were also a lot of hiccups as youíd expect from a team that started three juniors and two sophomores from Day 1.

Nick Klossner and Connor Hutchinson will return for their senior seasons, while Lucas Klossner and Pierce Hendershot will be juniors. All four are capable of putting up double-figures every night.

With Scott Siberski also returning, and Tanner Hollenbeck, Sam Taylor and Derrick Barto up from the JVs, the Tigers should have a pretty athletic and basketball savvy eight-man rotation.

Around the IAC Small School: Newfield brings back three starters from its state finalist team and is the early favorite in the division. Ö O-M only graduates two from a 5-12 team. Ö S-VE will take a big hit from graduation, but is a good program and will remain competitive. Ö Candor brings back nearly everyone, but itís everyone from a team that won just two games.

Prediction: Thereís no doubt that the Tigers will improve on this seasonís 8-11 mark. I also believe it will be a big improvement, one that could see them challenge for a division title. They should also be a lot of fun to watch. Ö 2017-18 regular-season record: 14-5.

Waverly Wolverines: Itís hard to imagine, Waverly can improve on this seasonís school-record 22 wins, but I also didnít give them much chance to improve on the 21 wins the prior season.

The Wolverines lose a dynamic pair of scorers in Hunter Bodine and Jon Ward, as well as Zach VanHouten and defensive whiz Garrett Sutryk ó thatís four seniors with a lot of experience and a lot of wins under their belts.

The cupboard is far from bare, however. Gavin Judson, who broke the school record for 3-pointers in a season in his first varsity campaign, returns, along with Matt VanHouten and the duo could match Bodine and Wardís scoring output.

The key will be how quickly Jans Jequinto develops at the point, and how quickly 6-5 sophomore-to-be Scott Woodring adjusts to the varsity game. I fully expect Woodring and junior-to-be Dylan Ward (Jonís younger brother) to make an immediate impact for the Wolverines next season.

Around the IAC Large School: Notre Dame loses Derrick Stark, but Gary Raupers and Ben Cook lead a solid group of returnees. And, you never know what else the Crusaders will come up with over the next eight months. Ö Watkins Glen, Edison, and Newark Valley are all in rebuild mode.

Prediction: The division will come down to Waverly and Notre Dame once again next year, and it may be the Crusadersí year to make a run at an overall IAC title. Ö 2017-18 regular-season record: 16-4.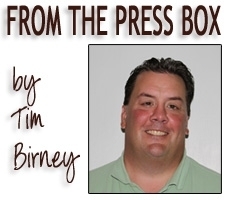 Print Friendly Version
You've asked about helping ...
here's your chance. Click HERE