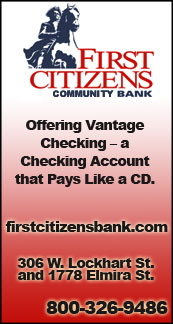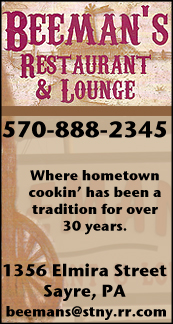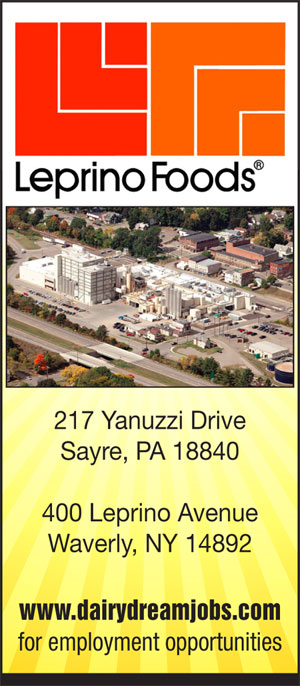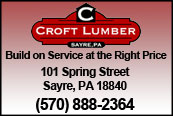 FROM THE PRESS BOX: ATHENS' COURTNEY, LADY REDSKINS TOP "SUPER 7 STORYLINES" OF WINTER SEASON (2017-03-25)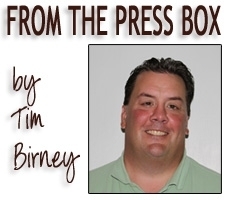 I've talked about storylines in the past and how they normally come in one of four realms: the start of a storyline, the continuation of one, the likely culmination of one, or a storyline totally out of the blue.

This winter season is no different.

Without any further ado, I give you, from No. 7 to No. 1, the "Super 7 storylines" of the winter:

7. Waverly junior Elle Nittinger joins mother in 1,000-point club: On Feb. 11, Waverly junior Elle Nittinger scored 22 points to become the seventh girl in school history to score 1,000 points in their career. The first was her mother Jill (Stolicker) Nittinger.

Six nights later, Nittinger passed her mother on the scoring list, moving into fifth all-time.

This is a one-time storyline, but we could see something very similar in Waverly as sophomore Alex Tomasso, and 8th-grader Sidney Tomasso could pass their mother Gwen (Lynch) Tomasso, who is 12th all-time in points scored (793) for the Lady Wolverines.

6. Waverly freshman Melina Ortiz returns to New York State Indoor Track & Field Championships: A year after a third-place finish in the 300-meter dash at the State Qualifier resulted in Waverly freshman Melina Ortiz earning a berth on the Section IV medley relay team, she finished second to earn a spot at States in the 300.

In her first trip, she ran a personal-best time of 27.66 seconds in the 200-meter portion of the medley relay. This year, she finished 28th in the 300 in a time of 44.43 seconds — a full second off the personal-best time she ran at the State Qualifier.

This is a storyline we could see a lot more of over the next three years.

5. Waverly boys bowling team wins first Section IV title since 2012: After three consecutive runner-up finishes at the State Qualifier, Waverly broke through to win its first Section IV title since back-to-back championships in 2011 and '12.

The smallest school at the State meet, the Wolverines finished seventh of 11 teams.

On a sidetone, Waverly senior Connor Joseph made his fifth trip to the New York State Championships, and led the Wolverines with an 11th-place finish.

This has been a storyline that has been going on for years, but with another year of graduation losses and a thinning roster, next year's chapter could be vastly different.

5B: Tioga's Jake Robertson wins state gold as part of Section IV all-stars: Tioga junior Jake Robertson finished fifth at the Section IV State Qualifier to punch his ticket to States for the second consecutive year.

This year, the Section IV all-star team struck gold, making him the first Valley bowler to earn a state gold since Waverly's Jared Joseph won individual gold at the team meet in 2011.

4. Tioga sophomores John Worthing and Austin Lamb win state medals: Tioga's John Worthing won his second state medal in as many years, and classmate Austin Lamb won one in his first trip to Albany.

Worthing turned in a dominant season, winning his first 40 matches before losing in the 99-pound state semifinals. He bounced back with a pair of wins to finish third with a 42-1 record.

Lamb finished his season with a 40-8 record, with all eight losses coming against state qualifiers. He also had a number of wins against state qualifiers en route to his sixth-place finish at Albany.

This storyline is one that will be written again the next two years, but will likely to include team accolades.

3. Waverly boys cap historic two-year stretch: The Wolverines fell just shy of their first Section IV title in 20 years, but did cap the most successful two-year stretch in the storied history of the program in more 60 years.

Waverly tied a school record, originally set in 1951-52, with 22 wins this season, including a school-record 21 consecutive wins, eclipsing the record of 18 set last year. The 43 wins over the last two years is also a school record.

The Waverly teams in 1951-52, and '52-53, featuring Bill Rolls, won back-to-back Section IV titles in a day when there were no classifications — just one champ.

If there's another chapter to be written in this story, it will feature a vastly different cast with four starters graduating from the Wolverine line-up.

3B. Waverly senior Hunter Bodine enjoys historic night: On Feb. 10, Waverly senior Hunter Bodine had a game for the ages and wiped the names of a pair of Wolverine greats out of the record book in the process.

Bodine poured in a school-record 45 points, eclipsing the mark of 43 set by Dave Bennett, and also knocked down not only a school-record, but a Section IV-record 11 3-pointers, including six in one quarter. He topped the old record of seven set by David Sickler.

He made 11 of his 16 shots from behind the 3-point arc.

2. Sayre girls win first-ever District 4 title and notch first-ever state playoff win: Despite scoring just two points in the first quarter, Sayre rallied for a 38-36 overtime win over East Juniata to win its first-ever District 4 championship.

Eight days later, the Lady Redskins used the same formula, scoring just two points in the first quarter en route to a come-from-behind, 36-31, win over Elk Lake in the opening round of the PIAA Class AA playoffs — Sayre's first-ever state playoff win.

In its "Sweet 16" game, Sayre scored just two points in the first quarter, and despite closing the gap to within three midway through the fourth quarter, dropped a 51-37 decision to Philadelphia's West Catholic.

The Lady Redskins finished the season with a school-record 23 wins.

If there's a sequel to be written to this storyline, it will feature a much different cast of characters with Sayre set to graduate four starters.

1. Athens senior Brian Courtney caps off brilliant career with second PIAA title: While it wasn't as historic as his first, Athens senior Brian Courtney brought home PIAA gold for the second straight year, becoming the school's first-ever two-time champion.

As a junior, Courtney became the first wrestler in state history to knock off three defending state champions en route to a PIAA title. This year's title run was less dramatic as Courtney notched a tech fall and two pins, including a first-period fall in the finals.

Courtney will graduate as the most accomplished grappler in Wildcat / Bulldog history with a 153-6 record, which is an all-time best winning percentage of 96.22 percent.

Courtney also has an incredible 47-2 record in the postseason and this year became just the third NTL wrestler to win four North Section, four District 4, and four Northeast Regional titles.

In his four trips to Hershey, he posted a 16-2 record with both losses coming to the eventual state champ.

In his career, Courtney lost six matches. Five were to wrestlers with a combined seven PIAA gold medals, including two-time Class AAA champ Luke Karam of Bethlehem Catholic, and two-time Class AA champ Max Murin of Central Cambria. (Courtney beat Murin for his gold medal his junior year.)

Courtney is a once-in-a-lifetime talent, and we may never see the likes of him again.

1B. Athens graduates four seniors with more 500 career wins between them: Brian Courtney is not the only accomplished wrestler bidding adieu to the Wildcats this season.

Kaidon Winters, who brought home a fifth-place PIAA medal this season, finished his career with a 120-43 record, ranking him 10th all-time on the school's win list, while Gage Cannavino, a state qualifier as a junior, finished at 118-44 — 11th all-time.

Brock Horton never won fewer than 27 matches in his four-year varsity career and leaves the program with a 114-38 record, which is 14th all-time.

The four graduate with a combined 505 wins. It could be a long time before that win total is matched.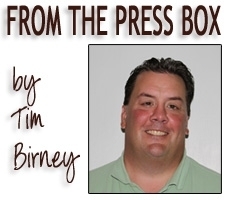 Print Friendly Version
You've asked about helping ...
here's your chance. Click HERE