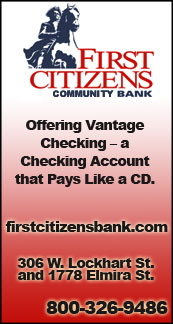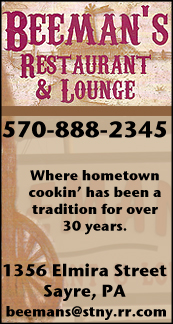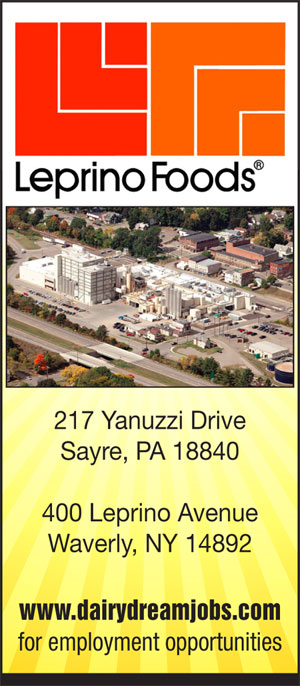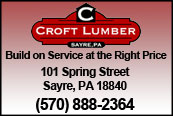 VALLEY SPORTS REPORT: ATHENS' COURTNEY HEADLINES "SUPER 7 MALE ATHLETE OF WINTER" LIST (2017-03-26)


Valley Spots Report
THE VALLEY — Athens senior Brian Courtney, fresh off his second PIAA wrestling title, is the Valley Sports Report's 2016-17 Super 7 "Male Athlete of the Winter."

Courtney went 43-2 this season to put the finishing touches on a 153-6 career record that included four top-3 finishes at the PIAA Championships.

Courtney had an incredible 47-2 record in the postseason and this year became just the third NTL wrestler to win four North Section, four District 4, and four Northeast Regional titles in a career.

In his four trips to Hershey, he posted a 16-2 record with both losses coming to the eventual state champ.

In his career, Courtney lost six matches. Five were to wrestlers with a combined seven PIAA gold medals, including two-time Class AAA champ Luke Karam of Bethlehem Catholic, and two-time Class AA champ Max Murin of Central Cambria. (Courtney beat Murin for his gold medal his junior year.)

While Courtney's selection was a no-brainer, choosing the remainder of the Super 7 was a much tougher task. Several worthy candidates, including Sayre junior Caleb McClelland, a boys swimming state qualifier, Athens juniors Nate Bradley and A.J. Burkhart, both PIAA wrestling quaffers, and Tioga junior Jake Robertson, a boys bowling state qualifier and member of the Section IV gold medal-winning team, barely missed the cut.

The 2016-17 Super 7 Male Athletes of the Winter:
Brian Courtney, senior, Athens: See above.

John Worthing, sophomore, Tioga: Worthing, a state runner-up as a freshman, ran roughshod over the 99-pound weight class during the regular season, winning titles at the Marino Tournament, the Windsor Christmas Tournament, the Peru Invitational, and the Bradshaw Tournament.

After titles at the IAC, Class C, and Section IV Championships, Worthing advanced into the state semis with a 40-0 record, but dropped a 3-1 decision to eventual state champ Anthony Noto of Honeoye Falls-Lima.

He bounced back with a pair of wins to finish third with a 42-1 record on the season. He is 127-27 in his career.

Kaidon Winters, senior, Athens: Winters followed up a pair of 30-win seasons in his sophomore and junior years, with one of the best seasons in school history, posting a 44-4 record and a fifth-place finish at the PIAA Championships.

Winters' losses at States came to eventual 152-pound champ Ed Ruth of Susquehanna Township, who also beat Winters earlier in the season, and third-place finisher Caleb Clymer of Northwestern Lehigh.

Heading into States, Winters completed the trifecta of winning the North Section, District 4, and Northeast Region titles.

He finished his career with a 120-43 record, which is 10th all-time on the Athens wins list.

Austin Lamb, sophomore, Tioga: Lamb followed up a 33-11 freshman season that ended with a third-place finish at the Section IV Championships with a trip to the New York State Championships this year.

He was 40-8 on the season with all eight losses coming against state qualifiers, including three (by a combined five points) to eventual third-place finisher Cahal Donovan of Phoenix.

After winning IAC and Class C titles, Lamb upset top-seed Caleb Wiggins of Chenango Valley for the 120-pound title at the Section IV, Division 2 Championships. He was 3-3 in his first trip to States and finished sixth.

Hunter Bodine, senior, Waverly: A dynamic player on the offensive end, Bodine scored 17 points per game and knocked down 49 3-pointers on the season. He set a school-record with 45 points and a Section IV record with 11 3-pointers in one game. He shot 46.5 percent from the field, including 35 percent from 3-point range.

Bodine also led the Valley with 5.2 assists per game, and grabbed an astounding 4.6 rebounds per game for a point guard. His on-ball defense was also the best of his career and he averaged 2.7 steals per game.

Jeff Gao, senior, Athens: At the District 4 Championships, Gao broke the 200-yard IM record held by former Athens ace Frank Chen, clocking in at 2:02.2 to finish second. At States, Gao lowered the record to 2:01.6 and finished 17th.

Gao finished 24th in the 100-yard breaststroke at the State meet, clocking in at a school-record time of 1:01.38, eclipsing the mark he set at the D4 meet.

Gao's other best times of the season were 24.29 seconds in the 50 free, 50.86 in the 100 free, 54.39 in the 100-yard butterfly, 58.04 seconds in the 100-yard backstroke, and 1:56.51 in the 200 free, and 5:27.27 in the 500-yard freestyle.

Tim Woodcock, senior, Waverly: Power personified, Woodcock finished the season with an IAC-high 219.8 average, which included the second-highest series (777) and game (299) of the season.

He finished second at the IAC Championships, then won the gold medal at the Class B Championships, and rolled the high nine-game set at the Section IV State qualifier.

He finished 17th in his first trip to the New York State Championships.

—————

IN PHOTO: Athens' Brian Courtney.





Print Friendly Version
You've asked about helping ...
here's your chance. Click HERE