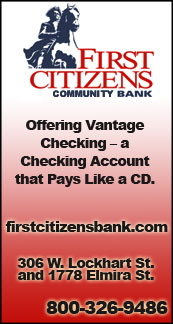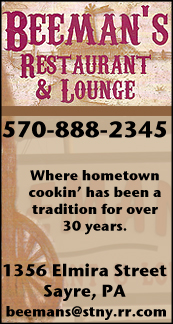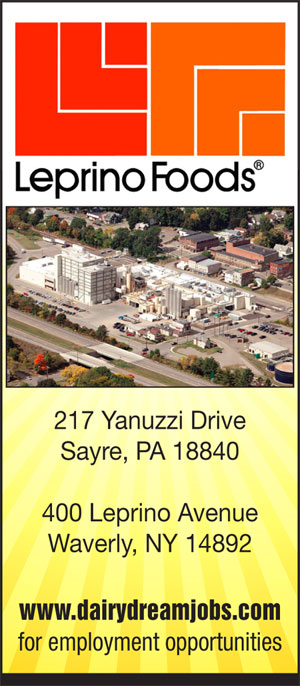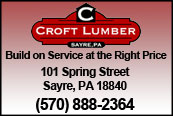 THE FINAL WORD: PUTTING A BOW ON THE 2016-17 WINTER SEASON (2017-03-26)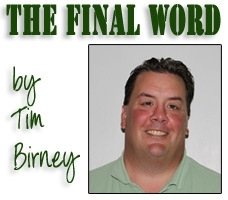 The 2016-17 winter season will long be remembered for a number of reasons.

It marked the end of stellar careers for a number of remarkable athletes in an array of sports.

First and foremost is once-in-a-lifetime talent Brian Courtney, who graduates as Athens' only two-time PIAA wrestling champion in school history with an astounding 153-6 career record. Five of those losses came to PIAA champs with a combined seven state titles.

Courtney isn't only standout set to graduate from the Wildcat wrestling program. He and classmates Kaidon Winters, Gage Cannavino, and Brock Horton leave quite a void, graduating with a combined 505 wins.

Waverly's Hunter Bodine capped a stellar four-year varsity career with a trip to the Broome County Arena for a Section IV, Class B championship game. In mid February, Bodine had one of the best shooting nights you'll ever see, knocking down a Section IV-record 11 3 pointers and scoring a school-record 45 points.

Bodine's teammate Jon Ward burst on to the scene early in his junior season and was a key cog in the most successful two-year period in more than 60 years for the Wolverine program. Zach VanHouten and Garrett Sutryk are two more Wolverines vital to that success.

Athens' Jeff Gao qualified for States in two events again this year, and in his two finals swims established new school records. His classmate Taylor Lane, who set a school record in the 200 IM in her first varsity event as a freshman, also broke a pair of school records in her final two swims at the District 4 Championships.

Waverly senior Conner Joseph made an incredible five trips to the New York State bowling championships in his six-year varsity career. This year, he finished 11th in his final trip.

While Joseph has been a long-standing mainstay on the Waverly bowling team, this year's driving force was IAC and Section IV champ Tim Woodcock, who led the Wolverines to their first Section IV title since 2012.

In the fall, Sayre seniors Molly Ball and Andi Noldy helped the Lady Redskins to their first-ever appearance in the District 4 volleyball finals.

This winter, the duo, along with seniors Chloe Tracy and Kaeli Sutryk, took it one step further, leading the Lady Redskins to their first-ever District 4 girls basketball title. After that, the senior quartet led Sayre to its first-ever state playoff win.

There are other seniors like Athens' Daniel Joyce — one of the most under-rated players in the Valley in years — who will be missed. He averaged a double-double this season, was a tremendous passer, and a defensive presence in the paint.

There are others like Tioga's Collin Elston, Sarah Hollenbeck, and Jonny Polo Rankin, Waverly's Shailei Kraft and Ben Gates, Athens' Shanell Baglini, Kalen Keathley, and Reagan Lynch, and Sayre's Matt Ingrassia and Isaiah McClenny.

As many careers came to an end, this winter was just the beginning of many more we'll be reminiscing about in a few short years.

Waverly sophomore Gavin Judson and Tioga sophomore Lucas Klossner each burst onto the scene this season, setting school records for 3-pointers in a season.

Sayre freshman Jillian Shay came within a second of a school-record in the 500-yard freestyle at Districts and is a swimmer to watch the next few years

Waverly freshman Derrick Canfield started his varsity career with a pair of 600 series and finished the season with a 189 average. He appears to be the next in line of succession for the Wolverines.

Waverly 7th-grader Kaden Wheeler and 8th-grader Ryan Bennett made a young Wolverine swim team even younger, but improved it at the same time.

It wasn't all about seniors and newcomers either.

A young Tioga wrestling team won the Section IV, Division 2 wrestling championships, and was runner-up at the Section IV Duals. With nearly everyone back next year, the Tigers are line for a run of dominance.

The Waverly girls bowling team won its 14th consecutive IAC Large School title.

Sayre junior Caleb McClelland and sophomore Kayla Kittle were record-setters and present hope for the Sayre swim teams, while Waverly freshman Mike Atanasoff continued his ascent to stardom for the Wolverines.

Tioga's Jake Robertson qualified for the New York State bowling championships for the second straight year and brought home a state gold medal with the Section IV all-star team. And, the Tioga boys repeated as IAC Small School champs.

Waverly freshman Melina Ortiz qualified for the New York State Indoor Track & Field Championships for the second year in a row.

Junior Elle Nittinger and Alex Tomasso led Waverly into the Section IV, Class B semifinals, where it lost to eventual state champion Seton Catholic. The Lady Wolverines split a pair of games this season with IAC Large School rival Watkins Glen, which went on to win a Class C state title. So, two of its three losses came to state championship teams.

Tioga juniors Nick Klossner and Connor Hutchinson helped guide a young Tioga basketball team to its best season in many years.

Juniors Ethan Lane and Gavin Stein, and senior Daniel Joyce led Athens to its first postseason win since 2012.

The winter of '16-17 wasn't all "peaches and cream."

The Athens girls earned the top seed in the Class AAAA playoffs with a 21-3 regular-season, which included a pair of wins to capture the NTL Showdown, two wins over Sayre and a win over Waverly, but lost in the quarterfinals to bring its season to a sudden conclusion.

The Sayre wrestling team opened the season with 13 wrestlers on its roster, but ended with just five.

The Waverly wrestling team suffered a similar fate.

All in all, however, it was a winter season that will be remember fondly for years to come.

Now, bring on the spring season.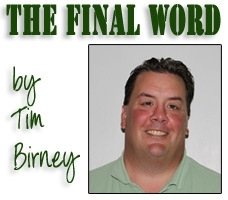 Print Friendly Version
You've asked about helping ...
here's your chance. Click HERE