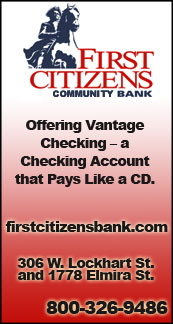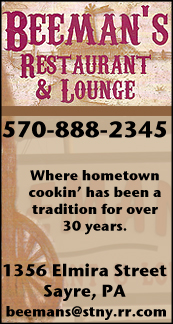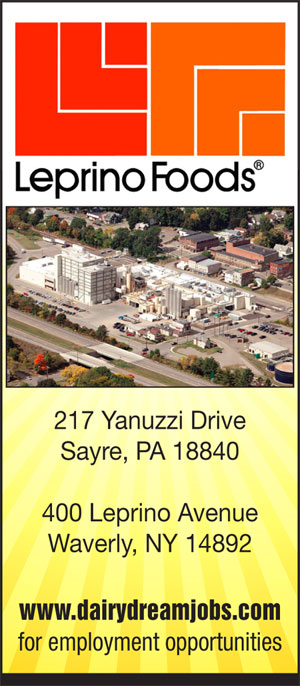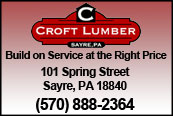 THE FINAL WORD: THOUGHTS ON THE FIRST WEEK OF THE SPRING SEASON (2017-04-05)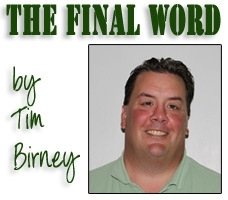 Typical for this time of year, the spring season has been adversely affected by Mother Nature, but it's not as bad as you might think.

Last year, several teams in the area were not able to get a game in until April 11.

While there hasn't been as much action on the fields, links, courts, or tracks as we'd like, there have been some interesting results.

—————

In an early-season showdown, Waverly got the best of IAC South Large School rival Notre Dame, behind the big arm of sophomore Bradey Roney, who notched his first varsity win in a complete-game effort.

The Wolverines have two more good arms behind Roney in juniors Eithan McEnulty and Tyler Croft. Coach Kyle McDuffee also has a number of other arms available, including Brendyn Stillman, so the new pitch-count rules should't have much effect.

Senior Hunter Bodine returned to the diamond this year after a few years away, and immediately earned the starting shortstop job. With his athleticism, he could be a major boost to the line-up.

Waverly's next big test comes Monday when it hosts Thomas A. Edison in another key divisional contest. Expect Roney to pitch again as he gets his first shot at one of the best programs in the IAC. A win would put the Wolverines in the early-season driver's seat in the division.

—————

In another early-season showdown, Sayre got the best of Valley rival Athens in a game that showcased the preseason favorites in the NTL Small and Large School divisions.

The game lost a little of its luster with both teams missing multiple starters (away on a Future Business Leaders of America trip), but the Redskins jumped on the Wildcats early, and John Esposito and Matt Williams combined on the mound in the win.

If Williams, who suffered an elbow injury early in his career, can continue to throw multiple innings for the Redskins, he gives them another top-notch arm to go along with juniors Jordan Rockwell and Nate Sweet.

Sayre's biggest problem last year was that its line-up was one bat short. Freshman Quinn Hanafin may be the solution to that problem. He had a two-run double against Athens, was robbed of another extra-base hit, and hit the ball hard in every at-bat. Keep an eye on this freshman.

As for Athens, not only were they playing without a trio of starters away at FBLA, but all-everything Luke Newman is still sidelined with a knee injury suffered early in the football season.

Newman could be cleared to play next week, which will be a supreme boost for its line-up.

The Wildcats are still the clear favorite to win their division.

Circle May 17 on your calendar. It's the re-match for these two teams, and it should be a good one.

—————

The Athens softball team is another group to keep an eye on.

First-year coach Jim Wood has a proven track record at Tioga, and has athletic squad to work with. He's always liked to play "small ball," putting the ball in play and forcing the defense to make plays, but he's only employed it when warranted.

If the early going is any indication, the Lady Wildcats' opponents had better be ready. With Reagan Lynch and Emma Adams at the top of the line-up, senior Aubrey Allen ought to have a lot of RBI opportunities this season.

Keep an eye on speedster Taylor Jenney, Morgan Ferguson, and Mimi Martin this season.

The Lady Wildcats also have a pair of freshmen ready to make an impact. Megan Bennett earned a save and a win in Athens' first two games. She throws hard, knows the game, and will only get better under Wood's tutelage. And, Haley Barry can handle the bat in the small game, but can also put a charge into it when it's needed.

They are a young team, so there will be some ups and downs, but this could be the most improved team in the area this season.

—————

The Waverly girls golf team is off to a fast start, going 6-0 and missing the school record by just two strokes on a soggy course last week in their first outing.

The Lady Wolverines topped Horseheads, widely considered the one team that could challenge them, by 25 strokes.

Only the top four scores count in each round, so the Picco (Gabby, Gianna, and Gabby) and Tomasso (Alex and Sidney) sisters will likely dominate play for the Lady Wolverines, but Madison Kittle and / or Jennifer Mauersberg could crack into the top four here and there.

Waverly's school record of 177 is in serious jeopardy, and could be broken more than once this season.

—————

It's nice to see junior Emily Lunger back in the fold for coach Ben Gambrell and the Athens track team.

A state qualifier as a freshman, Lunger won four events in her first meet back Tuesday, and nearly set a new school record in the high jump, but clipped the bar with her heel on her final attempt.

The Lady Wildcats are the gold standard in the NTL and will challenge for a District 4 title, but Danville's drop back to Class AA puts a major road block in their path.

With Breana Gambrell a threat to break a school record each times she laces up her track shoes, Lunger back in the fold, and a pair of relay teams that could challenge established marks — it could be a record-setting season in Athens.

—————

The beleaguered Waverly boys track team has received a serious infusion in both numbers and talent this season with an influx of upper classmen joining the team.

Coming out of last season, it appeared that sophomore Dylan Ward, freshmen Issac Chandler and Caden Mint, and 8th-grader Collin Wright would be the team leaders in terms of points. While that still may be the case, they'll get a lot of help from juniors Dalton Loper and Matt VanHouten, and seniors Jon Ward and Garrett Sutryk.

It's good to see the numbers back where they should be for a program that has been among the best in Section IV for years.

—————

There will certainly be more storylines unfolding as the spring season progresses and The Final Word will be here to discuss them.

Get out and support the Valley teams and athletes.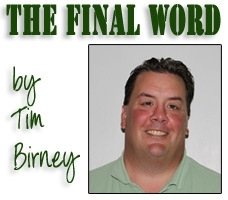 Print Friendly Version
You've asked about helping ...
here's your chance. Click HERE