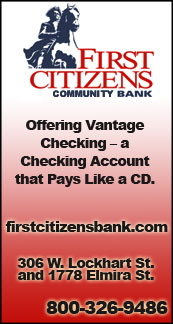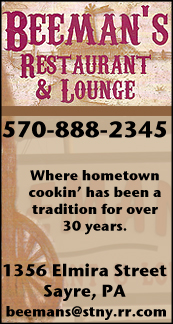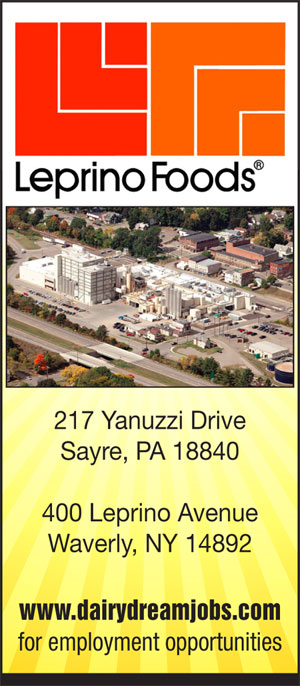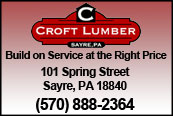 THE FINAL WORD: A FEW THOUGHTS ON 'COACH HENDERSHOT,' AND THE SPRING SEASON (2017-04-28)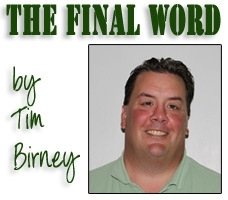 I was fresh out of college, working at The Daily Review and at my first non-game assignment.

I walked into the Towanda High School cafeteria for the NTL East baseball all-star meeting, conducted by the coaches, and didn't really know any of the coaches. Back in the days before the Internet, we had to attend those meetings, or it could take awhile to get the results.

I was a little uncomfortable because I had only been at the paper since February and didn't really have any type of relationship with any of the coaches, aside from an occasional post-game interview.

I was just standing there trying to figure out where to sit, while several of the coaches were milling around when I heard a voice calling my name. It was Sayre coach Ralph Hendershot, who was motioning for me to come sit with him.

Just like that, I was part of the proceedings. He didn't need to do it, but that was the kind of man he was. I didn't know him very well at the time, but he knew who I was as I had grown up playing basketball against his son Tom.

I'll never forget that, and I will forever be grateful.

Over the years, I got to know him pretty well. He was passionate about two things — his family and baseball. Those passions drew us together as friends.

Oddly enough, his son Tom married into my extended family 20 years ago or so, and I had even more opportunities to talk to him, especially at his grandsons Parker and Pierce's games — and he was at almost every one from Little League through varsity. They were conversations I always enjoyed and will always cherish.

Last Saturday, things came full circle — as they so often do in life — when I had the privilege of covering the re-naming of the Sayre varsity baseball field at Riverfront Park to "Ralph Hendershot Field." The honor is a testament to Coach Hendershot and the number of lives he influenced in his 38 years as a teacher, and 31 years as head coach of the Sayre baseball program.

Coach Hendershot may be gone, but the Hendershot name in the Valley lives on through his son Tom, and grandsons Parker and Pierce because of two of the things he instilled in them — the love of family and and the love of baseball.

——————

Despite the absence of Luke Newman and a loss to Sayre, Athens is in a position to repeat as NTL Large School champ.

Senior Cody Jennings has been the best pitcher in the league this year, and his bat has caught up with his arm. With Newman back, he and Jennings form a potent 1-2 punch in the middle of the Wildcat line-up.

Jennings has been red-hot at the plate this season, but he's plenty of help from Nate Kennedy, Marc Felt, Cory Stivason, Joe Parshall, Daniel Joyce, and Joe Horn.

At 9-1 (7-1 in NTL play), Athens is tied with Mansfield atop the Large School standings with Mansfield. The two teams play at Athens May 10.

——————

The most surprising storyline of the spring has been Waverly. At 10-1 (9-0 in IAC play), the Wolverines have already clinched the South's Large School title.

Sophomore Bradey Roney has been a horse for the Wolverines, recording two wins on the mound against Notre Dame, and one each against Edison and Sayre. In those four wins, he pitched three complete games, and six innings in the other.

Roney is economical with his pitches. He pounds the strike zone and relies on the defense behind him.

Junior Eithan McEnulty has also made quality starts, and with the new pitch-count rules in effect senior Brendyn Stillman has been lights out in late-inning situations.

The Wolverines have received hitting up and down the line-up, led by senior Dylan Cooney, Nate Bennett, and Hunter Bodine, who leads the team with 12 RBI.

Class B in Section IV is tough, but Waverly could surprise a few people. We'll get a good indication of how good the Wolverines are Sunday when they play state-ranked Union Springs at Cooperstown.

——————

The Redskins were flying high at 6-0, then came a loss to Waverly, a nice win over Tioga, and back-to-back losses to middle-of-the-road Wellsboro (4-5) and Towanda (3-8).

Sayre has fallen 1/2-game behind CV in the Small School standings, and could be further behind if they lose to Mansfield today, but they play six consecutive games against divisional opponents starting Monday, including two against CV. So, their divisional fate is still firmly in their own hands.

The Redskins are still a legitimate threat to win a District 4 title, but they need Matt Williams back healthy.

——————

Tioga has beaten up on its divisional opponents, but it struggled at the plate against the good pitching it saw at Waverly, Sayre, and Notre Dame.

The Tigers are trying to battle through some injuries that have limited their pitching flexibility, which will surely come into play in the postseason.

Saturday's game at Sidney was cancelled, so we won't get a chance to gauge them against a quality Class C opponent. We'll get that chance when the Tigers square off against Trumansburg in the overall IAC Small School title game.

Tioga's two-year stranglehold on the Section IV, Class C title could be in serious jeopardy.

———————

None of the four Valley softball teams have established themselves as contenders for a Section IV or District IV title.

Tioga won the IAC South Small School title, but would have to go through the top two teams in the state — Notre Dame and Edison, which already own convincing victories over the Lady Tigers.

Waverly has been pretty good, but the road to a Section IV, Class B title runs through defending state champion Windsor, and a very strong Chenango Forks team.

The struggles at Sayre continue, and as usual defense has been the root of the problem.

Athens is an interesting team. They have speed at the top and bottom of the line-up, some pop in the middle of the line-up, and a pair of young pitchers in freshman Meg Bennett and sophomore Emma Adams that make them dangerous in the postseason.

———————

While the Waverly girls golf team grabbed the headlines early in the spring with their record-setting efforts, the Tioga boys golf team has grabbed the spotlight in the last week.

Freshman Sam Taylor tied the school record with a 32 Wednesday and the team broke the school record with a 201.

Sophomore A.J. Middendorf and junior Jake Robertson have both playing well for the Tigers, but sophomore Jaycob Maciak has been the most improved golfer in the area this season.

Sophomore Ben Coddington shot a 50 — his best round of the season, and junior Randy Campbell, who shot a career-best 49 in his varsity debut Tuesday, also shot a 50.

Unfortunately, to qualify for the Section IV tournament the Tigers must do it on the road and not on their home course. They'll need to shoot a plus-40 or better. They'll have several good opportunities to do just that, namely twice at Catatonk, once at Watkins Glen, and possibly at Shepard Hills.

———————

The Final Word will return soon!

Get out and support a Valley team today!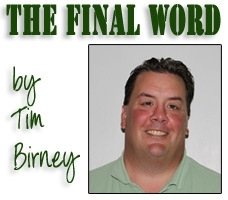 Print Friendly Version
You've asked about helping ...
here's your chance. Click HERE