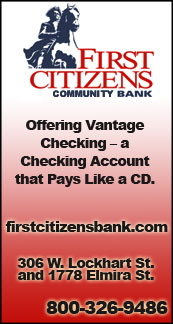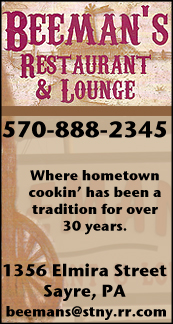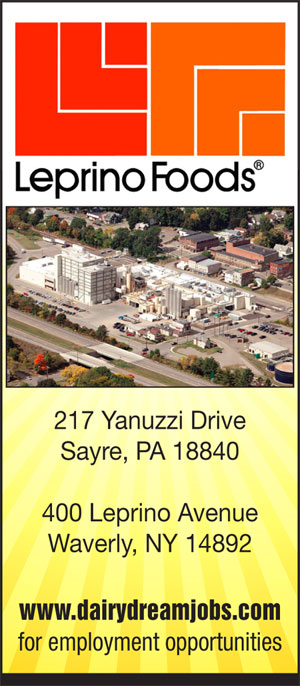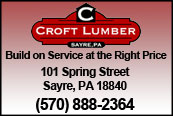 THE FINAL WORD: A PERFECT AFTERNOON ON THE POSTSEASON DIAMONDS (2017-05-24)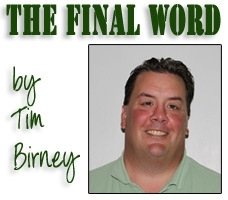 I think I have a finger on the pulse of what's going on in the high school sports world. And, I pride myself on my insight .

While Tuesday will go down as one of the best days in postseason history for Valley baseball and softball teams, it was a confidence-shattering afternoon for yours truly.

I told a few people Monday and Tuesday that I wouldn't be shocked at all if the Valley teams went 0-5 Tuesday afternoon. Well, they went 5-0.

I didn't expect them all to lose, but I did think it was a possibility. I thought Waverly and Sayre baseball had a good chance to win, and I thought the Athens and Waverly softball playoff games were toss-ups, but I didn't have a lot of confidence in any of them.

For once, I'm extremely happy I was way off the mark.

—————

Perhaps the biggest surprise of the day was Tioga softball's win at Thomas A. Edison, which entered the game ranked second in the state in Class C.

Considering the Lady Tigers struggled in the opening round to get past an O-M team it had beaten 20-1 and 6-0 earlier in the season, I thought their chances of beating Edison were slim.

Toss in the fact, Edison had beaten Tioga, 11-0, in their regular-season meeting, their chances slipped to virtually nil.

However, junior Mariah Culver turned in another strong performance in the pitcher's circle, and senior Sarah Hollenbeck delivered a key two-run home run late in the game.

Turning in another solid under-the-radar performance was junior Marissa Howe, who slugged a home run and a double. Howe has been a break-out performer this season, and one of keys to the Lady Tigers' success.

Now, the Lady Tigers take on the second-seeded Union Springs team. It will be interesting to see if this junior-laden team rides this win into the Class C finals and a match-up against the state's top-ranked Notre Dame.

—————

And the award for "most exciting finish of the day" goes to the Athens Lady Wildcats.

Trailing 2-0 with one out in the bottom of the seventh, things looked bleak for the Lady Wildcats. They had managed just three hits off Jersey Shore ace Montana Ohl and there wasn't much reason to believe things would change.

Change they did, however, as sophomore Leah Reid singled, and freshman Haley Barry ripped a double.

Athens would add three more hits, including a game-winning single by senior Aubrey Allen, who collected her 100th career hit earlier in the game, to pull off a stunning comeback. And, they completed the comeback despite having a runner thrown out at the plate in the seventh inning.

Allen also turned in a strong pitching performance for Athens, allowing only a pair of unearned runs in the sixth inning in a complete-game effort.

The Lady Wildcats have bounced back from a bit of adversity in the last month. Freshman Megan Bennett appeared on her way to entrenching herself in the pitcher's circle, but saw her season come to an end with a hip injury about a month ago.

Since then, Allen and sophomore Emma Adams have both had strong outings, and have put the Lady Wildcats in position to make their second District 4 title game in four years. However, top-seeded Milton stands in the way in the semifinals.

—————

On a day full of big performances, Waverly sophomore Wendi Hammond had one of the biggest. She tossed a one-hitter, and was 3-for-4 at the plate with a solo home run, and an RBI double.

Hammond struck out six and walked none in a complete-game performance. Her home run in the sixth inning tied Waverly's Class B quarter-final game against Oneonta Tuesday at 1-1.

Hammond and senior Shailei Kraft have been the focal points of the Lady Wolverines this year, and rightfully so, but the biggest hit of the season was delivered Tuesday by sophomore Kari VanAllen, who belted a two-run double in the top of the seventh to give Waverly a 3-1 lead in a game it would eventually win 4-1.

Waverly now faces state-ranked Susquehanna Valley, ranked third in the state. Defending state runner-up Windsor will likely await the winner in the finals of a brutally-tough Class B bracket.

—————

Waverly sophomore Bradey Roney continues to impress. The big righty beat Union Springs again Tuesday, pitching his second consecutive three-hit shutout against the Wolves.

Roney has made seven starts this season and is 6-0. In his only no-decision, Roney left the game with the lead after six innings. More impressive is the fact he has pitched five complete games with his other two starts lasting six innings.

And, all seven of Roney's starts were against playoff teams (two against Edison, two against Union Springs, two against Notre Dame, and one against Sayre.)

As impressive as Roney has been, he's far from a one-man team.

Seniors Brendyn Stillman and Dylan Cooney have had outstanding seasons at the plate, and seniors Zach VanHouten and Nate Bennett have consistently come up with big hits in clutch situations this season.

A pair of newcomers — seniors Hunter Bodine and Grant Caplan, have also made major contributions this season.

Roney wasn't the only one to shine on the mound this season either as sophomore Tyler Croft and junior Eithan McEnulty combined to post a 9-2 record. One of those two will pitch the biggest game of their careers this afternoon when Waverly takes on top-seed Seton Catholic.

—————

Sayre baseball had to wait a year for another crack at Millville, but took full advantage of the opportunity at redemption with a 7-3 win over the Quakers in the Class A semifinals.

Junior Nate Sweet delivered a back-breaking towering two-run home run off Millville fireballer Zane Robbins in the fourth inning, then pitched two innings of scoreless relief to preserve the win.

Junior Jordan Rockwell turned in a gutty five-inning start, and also came up with a pair of big hits.

The Redskins went through a bit of a slump late in the season, but their performance Tuesday was more reflective of what most expected from this team — a District 4 championship contender.

Sayre will play the winner of today's Montgomery-Cowanesque Valley semi-final match-up next week at Penn State's Medlar Field. With the long lay-off, both teams will be able to line up their pitching.

—————

On Monday, Tioga's two-year reign atop the Section IV, Class C baseball world came to an end with a 3-0 loss at Trumansburg.

The loss brings an end to the brilliant career of Tioga senior Parker Hendershot, who finished his career with a school-record 164 hits, including a school-record 74 extra-base hits.

His final high school hit was a ringing double off the wall in left-center field. The hit was his 49th of the season, which ties his own school record for most hits in a season.

The loss also brings to an end coach Bob Seymour's near-three decade career at Tioga. Seymour won numerous IAC titles, two Section IV titles, and, more importantly, impacted the lives of hundreds of young men in a positive manner.

He is class personified and will be missed.

——————

The Final Word returns soon.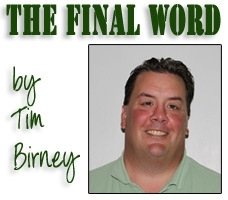 Print Friendly Version
You've asked about helping ...
here's your chance. Click HERE