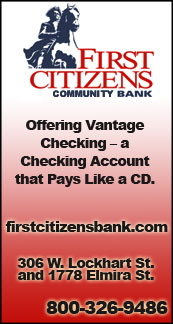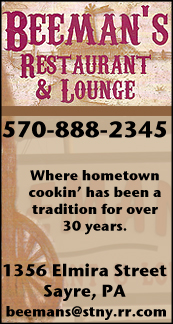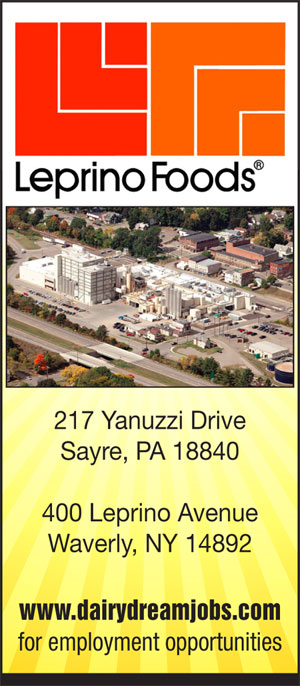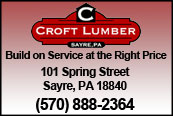 THE FINAL WORD: PIAA GOLD, DISTRICT 4 TITLES, AND A SECTION IV TITLE (2017-06-01)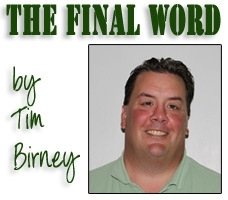 The last week has been historic for Valley high school athletics with two PIAA gold medals, two District 4 titles, and let's not forget a Section IV title.

PIAA GOLD
When you talk about Athen junior Breana Gambrell, you have to believe she may already be the best female athlete to ever come through the Valley.

She won her third consecutive long jump gold medal Friday, and finally broke through in the triple jump with a gold-medal performance Saturday to being her career tally to four PIAA golds.

She also won her second silver medal in the 100-meter dash.. Throw in a sixth-place medal in the 400-meter relay last year and her PIAA career medal count is seven.

This year's triple jump wasn't a huge surprise, despite the fact it's an event she has struggled in during her first two trips to Shippensburg. Gambrell had consistently been knocking out triple jumps over 37-feet, and hit or topped 38-feet at the NTL and District 4 championships.

The surprise was the dominance of her victory. Her school-record jump of 38-feet, 8 3/4-inches topped the silver-medal mark by 18 inches. That's 18 inches at a state championship, it's virtually unheard of.

The biggest surprise of the weekend was Gambrell's silver medal in the 100-meter dash. She won a silver medal in the 100 as a freshman, but failed to qualify for the finals as a sophomore.

It appeared her medal days in the 100 were over, but late this season things started to click again. She won a District 4 title, and was the third seed entering States.

She ran a tremendous race in the finals and claimed silver, edging Annville-Cleona's Reagan Hess, the same girls who has finished second to Gambrell in the long jump in each of the last two years.

Breana really has nothing more to prove, except maybe to her brother Jarred, who still leads the Gambrell family with eight PIAA medals. Breana now has a 4-3 edge in PIAA gold medals, but still trails her brother 8-7 in total medal count.

And, let's not forget sophomore Ariana Gambrell, who has won a pair of PIAA medals. That's 17 PIAA medals in one family — simply amazing!

—————

While neither was a gold medal, Athens junior Emily Lunger did make the award's stand at the PIAA Championships twice over the weekend, earning an individual sixth-place medal in the 200-meter dash, and a bronze medal along with senior Shanell Baglini, and sophomore Ariana Gambrell and Rachel Hutchison in the 1,600-meter relay.

After stepping away from the sport for a year, Lunger made a dynamic return this year, qualifying for States in four events — the 200, 400 and high jump, as well as the relay.

She scratched out of the 400-meter dash, where she won a fifth-place medal as a freshman, to focus on the 200 and the relay, then had a rough outing in the high jump early Friday morning, but redeemed herself with a pair of medal-winning performances.

While Baglini will graduate, the rest of Athens' medal-winners return. Don't be surprised if the Lady Wildcats repeat as District 4 champs next year, and top their third-place performance at the PIAA Championships.

—————

DISTRICT 4 TITLES
In the matter of just a few hours, Athens and Sayre delivered the Valley a pair of District 4 baseball titles — the first for Athens in 20 years, and the first for Sayre in seven years.

The best part of these titles is that both teams are chock full of great kids, who put baseball first when it comes to high school sports.

These are two groups of kids that have won at every level, and expect to win, and that makes a difference in close games.

The difference between the two teams is that the Wildcats did it with nine seniors and a few under classmen, while the Redskins did it with a junior-laden team paired with a few seniors, and one key freshman.

The Wildcats turned in another strong pitching performance in the finals with Cody Jennings pitching a complete-game in a 3-2 win over MIfflinburg.

In the semifinals, Jennings pitched five strong innings, then senior Matt Collins replaced him and pitched five scoreless (one-hit) innings in a, 4-3, 10-inning win over Lewisburg.

Offensively, Athens has done just enough in each of the last two games to win, and they've played very well defensively.

Jennings and fellow senior Luke Newman are the keys in the offense, but junior Cory Stivason has had a very good season and has been very clutch, as evidenced by his game-winning single in the finals.

The Redskins got a solid five-inning performance on the mound from junior Jordan Rockwell in the semifinals in a 7-3 win over Millville, and junior Nate Sweet closed out the game with two dominant innings of relief.

Rockwell didn't need any help in the finals, pitching six innings of two-hit ball in his best performance of the season.

The offense clicked in both games with junior Connor Hanafin and Sweet playing big roles in both wins.

As I've said before, Sayre's line-up is deep and can produce runs in a number of ways.

District 4's Class A champs have had a history of playing deep into the PIAA playoffs. It will be interesting to see if the Redskins can added another chapter to that history.

——————

SECTION IV TITLE
As I said, it's been quite a week for Valley athletics, and it all started last Thursday with the Waverly girls golf team repeating as Section IV champs, topping runner-up Hogsheads by 40 strokes.

The Lady Wolverines placed five golfers in the top seven of the Section IV standings, which means all five will advance to the state tournament.

Their dominance is unparalleled in any sport in the Valley. They've won 62 consecutive matches over the last two seasons, and very few have been particularly close, especially this season during a 36-0 rampage.

Keep this in mind, girls golf only takes four of six players' scores toward team totals after a regular-season match is complete.

And, Waverly had five players in the top seven in Section IV. That means Waverly's fifth score, which is a "throw-out" score in a regular match is normally better than all but two players in all of Section IV.

And, unfortunately for Section IV competitors, there is really no end in sight for Waverly's dominance. Capria Picco is the only junior in the top five, which also includes sophomore Alex Tomasso, freshman Gianna Picco, and 8th-graders Gabby Picco and Sidney Tomasso.

——————

The Final Word returns soon.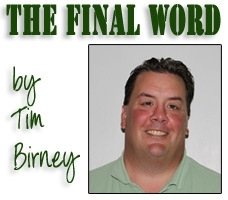 Print Friendly Version
You've asked about helping ...
here's your chance. Click HERE