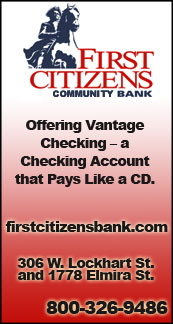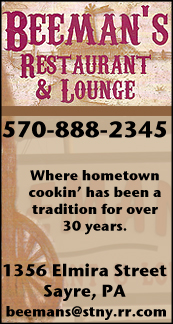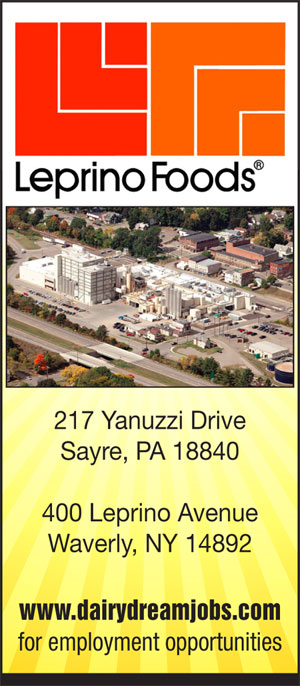 NTL SOFTBALL: PAIR OF LADY WILDCATS EARN ALL-STAR RECOGNITION (2017-06-09)


Valley Sports Report
THE VALLEY — Athens earned a pair of all-star selections in recent voting by the NTL softball coaches with senior Aubrey Allen being named to the first team, and sophomore Emma Adams earning a second-team nod.

Wellsboro's Alyssa Yungwirth was named NTL "Player of the Year," while NPL's Savannah Doney, and NEB's Gabby Slater were named "Co-Pitchers of the Year."

Williamson's Kendra Colegrove and Wyalusing's Kyleigh Ward were named "Co-Offensive Players of the Year," and Wyalusing's Melody Kneller and NEB's Katie Boardman were named "Co-Defensive Players of the Year."

The NEB coaches were named "Coaching Staff of the Year."

FIRST TEAM
Aubrey Allen, senior, SS / P, Athens: Allen was second on the team with a .463 batting average, 31 hits, and 23 runs scored. She led the team with 12 extra-base hits, including team-highs with six doubles and six triples, and 12 base on balls. She also stole five bases.

Allen posted a 4-2 record in the pitcher's circle with a team-best 1.16 ERA. She allowed 39 hits in 42 2/3 innings pitched, while striking out 24 and walking just six.

Also earning first-team honors were: Yungwirth, and Sydney Tremper of Wellsboro; Doney, Carmen Bates, and Jill Berguson of NPL; Slater, Katie Boardman, Annie Williams, and McKenna Wheaton of NEB; Colegrove; Ward, Melody Kneller-Wyalusing, and Autumn Dietz of Wyalusing, Madison Lee of Cowanesque Valley; Makayla Butz-Williamson; and Madi Doss-Towanda.

SECOND TEAM
Emma Adams, sophomore, 1B / P / OF, Athens: Adams led the Lady Wildcats with a .480 batting average, 36 hits, 24 runs scored, and seven stolen bases. She also had three doubles, and two triples.

Adams posted a 5-5 mark in the pitcher's circle with a 3.21 ERA. She allowed 74 hits in 63 1/3 innings pitches, while striking out 23 and walking 34.

Also earning second-team honors were: Emylee Yusko of Williamson; Gabby Cory of Troy;
Brooke Harvey and Lauren Smith NPL; Megan Brown of NEB; Brianne Keane, Kailee Clymer-Wellsboro, and Ryann Adams of Wellsboro; Justine Vargason, and Larisa Terry of Towanda; Ashleigh Southard of Cowanesque Valley; and Maddy Valeroso, Sarah Bird. and Kristi Epler of Wyalusing.

Honorable mention
Earning honorable mention recognition were: Miranda Herbert and Trinity Kipp of Wyalusing; Sarah Learn of Williamson; Roxanne Kingsley and Troy; Abby Heatley of NPL; Evelyn Katona, and Brooke Ward of Canton; Taya Howell of NEB; Cathryn Brought of Wellsboro; Sara McClinko of Towanda; and Amaya Walker, ad Karmen Short of Cowanesque Valley.

The coaches also issued a "special mention" for Kerrigan Hoffman of Troy.

——————

IN PHOTO 1: Athens' Aubrey Allen. IN PHOTO 2: Athens' Emma Adams.




Print Friendly Version
You've asked about helping ...
here's your chance. Click HERE