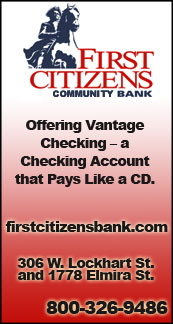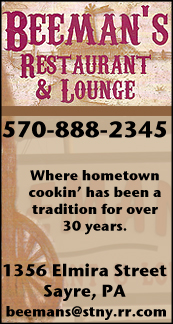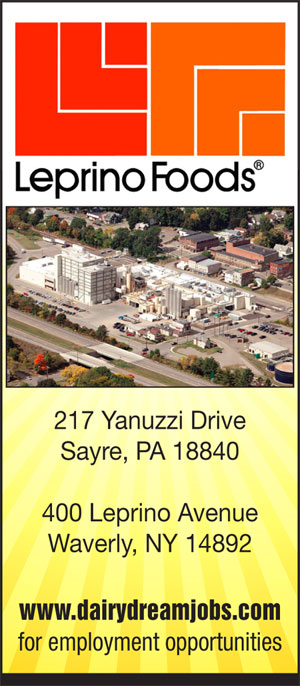 ATHENS LITTLE LEAGUE (MAJORS): WILLIAMS FORD TOPS FIREMEN, 10-3, IN CHAMPIONSHIP GAME (2017-06-11)


Valley Sports Report
ATHENS — Caleb Nichols homered and drove in four runs to power Williams Ford to a 10-3 win over the Firemen in the championship game of the Athens Little League Majors Division baseball season.

Garrett Thetga's RBI single highlighted a quick two-run rally in the top of the first inning that gave Williams Ford a 2-0 lead.

Brandon Jennings worked a walk to force home a run in the home half of the inning to cut the deficit to 2-1, but the Firemen left the bases loaded.

The Firemen tied the game at 2-2 in the second inning on an error.

Mason Lister led off the top of the third inning with a double, and later scored on a single by NIchols to give Williams Ford a 3-2 lead.

Lister and the Firemen's Jaren Glisson took the game over on the mound and neither team scored again until the fifth inning.

Sander Bertsch led off the top of the fifth with a double, and scored on an RBI single by Cameron Sullivan to make it 4-2. With two outs, Thetga ripped an RBI double to extend the lead to 5-2.

Glisson led off the bottom of the fifth inning with a solo home run to trim the deficit to 5-3.

In the top of the sixth, Williams Ford took advantage of a walk and two errors to push the lead to 6-3, then Sullivan flared a single over shortstop to make it 7-3. Nichols capped the rally with a three-run blast to dead center field.

Nichols homered and singled, scored a pair of runs, and had four RBI, while Sullivan singled twice, scored three runs, and had two RBI, and Thetga had three hits, including a double, and two RBI to lead Williams Ford at the plate.

Jase Babcock singled twice in the win, while Lister doubled and scored a pair of runs, Bertsch doubled and scored a run, and Shaun VanDyke and Jaden Wright each crossed the plate once.

Lister earned the win in relief for Williams Ford. He allowed one run on three hits, while striking out 11 and walking three in four innings of work. Sullivan struck out both batters he faced to finish off the game.

Glisson homered and singled, scored one run, and drove in a run to lead the Firemen at the plate, while Korey Miller singled and scored a run, Evan SIckler singled, Jennings drove in a run, and Peter Jones scored one run.

Glisson was tagged with the tough-luck loss. He allowed six runs — three earned — on eight hits, while striking out nine and walking none in 5 1/3 innings of work.

—————

IN PHOTO: The 2017 Athens Little League Majors Division championship — Williams Ford. …. PHOTO SUBMITTED.





Print Friendly Version
You've asked about helping ...
here's your chance. Click HERE