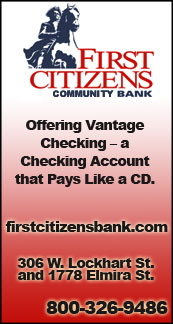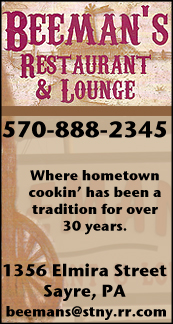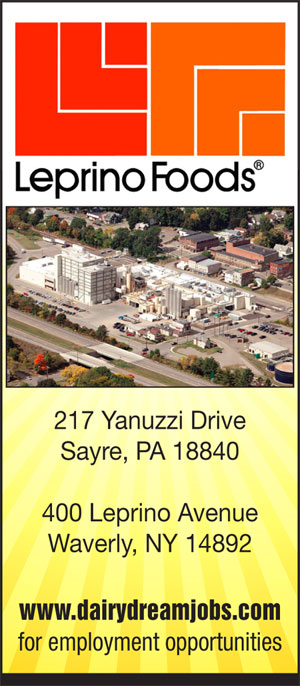 VALLEY SPORTS REPORT: TIOGA'S TAYLOR LEADS SUPER 7 AS "GOLFER OF YEAR" — ATHENS' KENNEDY NAMED TOP NEWCOMER (2017-06-13)


Valley Sports Report
THE VALLEY — Only a freshman,Tioga's Sam Taylor played in his second New York State boys golf championship this month and finished 17th to earn all-state honors and Valley Sports Report's 2016-17 "Golfer of the Year."

Taylor, who shot a two-day total of 166 (82-84) to finish 59th at States as an 8th-grader, shot 80-76 for a two-day total of 156 this season. He moved up eight spots during the second round to finish 17th and earn all-state honors.

Taylor was sixth at the Class C Championships with an 83 at Maple Hills GC in Marathon, and won the silver medal with an 81 at IAC Championships — leading Tioga to the Small School team title.

Taylor had a short-lived hold on the school record after shooting at 32 at Newark Valley, but teammate and fellow Super 7 member A.J. Middendorf broke the record 12 days later with a 31.

Taylor and Middendorf led the Tigers to an IAC Small School title, and a fourth-place finish at the Class C Championships.

He had a 36.9 scoring average on the season.

Sophomore Nate Kennedy is the 2017 "Newcomer of the Year" after finishing 13th in scoring average in the NTL.

Nate Kennedy, who had a scoring average of 95.71, had a season low round of 89 at the Tioga Country Club, and shot a 91 at Tomasso's Golf Course.

"All-Valley Super 7 Golf"
Sam Taylor freshman, Tioga: See above.

Ryan Murrelle, junior Sayre: Murrelle capped a stellar season that saw him win NTL "Golfer of the Year" honors and his first District 4 Class AA title with his third trip to Regionals.

He won the D4 Class AA title with a two-day total of 7-over par 149 (74-75) at the Eagles Mere Country Club. At the PIAA, Class AA East Region Golf Championship here at Golden Oaks Golf Club, missing the cut for States by 1 stroke for the second consecutive year.

Murrelle had an NTL best scoring average of 76.29 with six of seven rounds at 78 or better.

He shot a season-low 72 at Tomasso's Golf Course, and rounds of 74 at the Towanda Country Club, and Tioga Country Club in Nichols.

Alex Tomasso, sophomore, Waverly: Tomasso finished off a strong season with a 20-place finish at the New York State Championships. She shot a school-record two-day total of 163 with rounds of 83 and a school-record 80.

She won the IACs with an 84, by one stroke over teammate Capria Picco, and finished second at Section IV Championships, 1 stroke back of Capria Picco

Tomasso shot a team-low round of 38 this season.

Capria Picco. junior, Waverly: Capria Picco won the Section IV Championships with an 89, beating teammate Alex Tomasso by 1 stroke. She finished second at IACs, 1 shot behind teammate Alex Tomasso.

Capria Picco, who did not play at States this season, had a season-low round of 39.

A.J. Middendorf, sophomore, Tioga: MIddendorf set school record with a round of 31 at Hillendale Golf Course in Ithaca. It was part of a school record for the Tigers, who shot a four-man aggregate of 198.

Middendorf finished eighth at IACs with a 91, and was 11th at the Class C Championships — both at Maple Hills Golf Course in Marathon.

MIddendorf missed the cut for Day 2 of the Section IV Individual Championships by 1 stroke with an 86 at Robert Trent Jones Course at Cornell.

He had a 38.0 scoring average on the season.

Ryan Kennedy, senior, Athens: Ryan Kennedy placed fifth in District 4, Class AAA title with a two-day total of 190.

He shot a season-low 84 at The Club at Shepard Hills during the regular season, and was 8th in the NTL with a 87.43 scoring average.

Gianna Picco, freshman, Waverly: Gianna Picco, who established a career-best with a round of 40 in late April, finished fifth at IACs with a round of 90

She was fourth at Section IV Championships with a 91, and finished 67th at States with a two-day total of 192 (100-92).

——————

IN PHOTO: Tioga's Sam Taylor.




Print Friendly Version
You've asked about helping ...
here's your chance. Click HERE