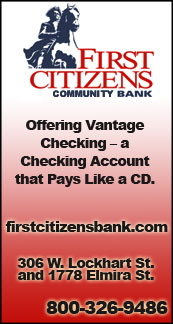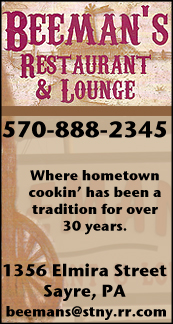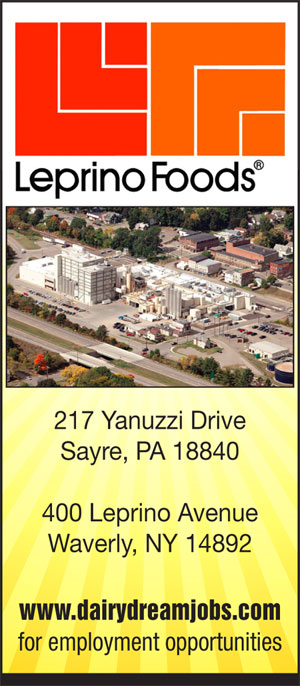 THE CRYSTAL BALL: A LOOK AHEAD TO THE 2018 TRACK & FIELD SEASON (2017-06-14)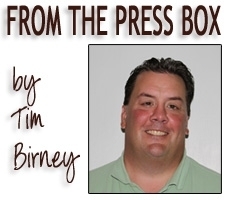 Weíre just finishing up with the 2017 track & field season, and the 2018 season is still 10 months away, but itís never too early to take a look into the crystal ball and see what it foretells.

Itís always hard to tell what the rosters will look like from one year to the next, but as I gaze into the crystal ball:

GIRLS
Athens Lady Wildcats: It will be a tremendous pleasure to watch senior-to-be Breana Gambrell complete for one last season in the Valley before heading off to greener pasture somewhere in Division I.

Breana Gambrell re-wrote the Athens record book this season, establishing new school records in the 100-meter, dash, the long jump, and the triple jump. Donít be surprised if she re-writes her jump records again next season.

Emily Lunger will also return for her senior season and could once again qualify for States in four different events.

Ariana Gambrell established a new school record in the 100-meter hurdles this season, and will look to take the next step to the State meet next year. Rachel Hutchison will also look to make her third trip to States.

The biggest question could be which relay ó the 400 or 1,600 ó the Lady Wildcats will focus on getting to Shippensburg next year.

Donít be surprised if junior-to-be thrower Paige McCarthy and sophomore-to-be Hailey Chambers and Sierra Ardrey are major contributors next season.

Two-time state qualifier at Troy Randi Jennings, who sat out this season at Athens with an injury, could also be in the line-up for the Lady Wildcats.

The Lady Wildcats should roll through the NTL, and could repeat as District 4 champions if everyone expected to return actually returns. If everyone is back, they could even improve on their third-place finish at States.

Sayre Lady Redskins: Sayre graduates a few key seniors, and will need to improve on its numbers in the coming years to return to prominence in the NTL.

Senior-to-be Madison Harding should be a contender for Districts in the high jump and the pole vault, while sophomore-to-be Julia Boyle will look to return to Districts in the hurdles.

Madisyn Wheeler, Mackenzie Wilkerson, Madison LaManna, Julianna Shay, and Cheyanne Reed should be major contributors for the Lady Redskins in 2017.

Tioga Lady Tigers: Tioga graduates several seniors, but returns a number of athletes who could make noise at the Section IV Championships in 2017.

Sophomore-to-be hurdler Chloe Bellis, and senior-to-be sprinter Martha Schumacher are the two main candidates, but senior-to-be thrower Joanna Wood, and senior-to-be high jumper Rachel Whitcomb are also candidates.

Anna Schumacher, Mackenzie Macumber, Audra Jaye, and Grace Manwaring will also be major contributors for the Lady Tigers, who should once again challenge for an IAC Small School title.

Waverly Lady Wolverines: The Lady Wolverines return nearly in tact in 2017.

Senior-to-be Elle NIttinger has been knocking on the door to States each of the last two seasons, and could finally break through in 2017, while sophomore-to-be Melina Ortiz will be looking to make a return trip after missing out this year.

Waverly has a slew of young middle distance and distance runners who could break through, led by Sheridan Talada, Brandi Welch, Elizabeth Fritzen, and Olivia Nittinger.

They also have a number of sprinters and jumpers, led by Ortiz, Stephanie Hyland, Sarah Uhl, and Sarah Wood who could possibly break through.

Waverly will challenge for a division title.

BOYS
Athens Wildcats: Athens loses a pair of key senior sprinters in Kalen Keathley and Ben Vosburg, but return several capable sprinters, led by sophomore-to-be Damian Hudson and senior-to-be Jon Dailey, who is also a contender for a trip to States in the high jump.

The Wildcats also return some depth in the middle distance races, led by senior-to-be Ethan Lane, and distance races, led by senior-to-be Nate Aquilio, and the hurdles, led by seniors-to-be Braden Priester, and Sean Waltman.

Waltman and fellow senior-to-be Evan Menard lead a deep squad of pole vaulters as well, while jumpers Adam Dieg and Matteo Baglini, who both qualified for Districts, will both return.

Athens has good numbers and should be a force once again in the NTL, but it will be interesting to see who steps up at Districts in the Class AAA field and makes a run at a trip to Shippensburg.

Sayre Redskins: Like the girls, the Sayre boys need to improve their numbers compete in the NTL.

Senior-to-be sprinter Garrett Osman, and senior-to-be pole vaulter Tyler Colburn will be looking to return to Districts, while hurdler Sam VanDeMark will look to join him there in either the hurdles, or the high jump.

Arin Bennett, Ben Harding, Sam Cowder, and Joe Stermer should be major contributors next year as well.

Tioga Tigers: Tioga graduates several key seniors, but returns senior-to-be DeMario Cambers, who could be their next representative at States in the triple jump.

Tioga also returns sophomore-to-be Ezra Steele, who is a versatile runner, and freshman-to-be Evan Hubbard, who could come on quickly in the hurdles.

The Tigers will need several young under classmen to step up next year if theyíre going to contend in their division.

Waverly Wolverines: Waverly loses a handful of seniors, but returns quite a bit of talent, led by sophomores-to-be Isaac Chandler and Caden Mint, and seniors-to-be Dalton Loper and Matt VanHouten.

Waverly appears to have a little bit of everything with Dylan Ward, Collin Wright, and Branden Bubniak leading a deep distance squad, and senior-to-be Jason Jequinto a strong middle distance runner. Loper and Mint will lead the sprinters, and VanHouten and senior-to-be Cejae Mitchell return as jumpers.

Chandler appears poised to take the next step toward States after improving his pole vault personal-best to 13-feet (more than a 2-foot improvement) late in the season.

Waverly will challenge for a division title in 2017.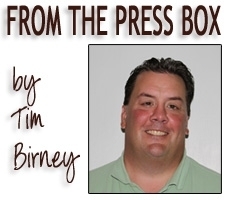 Print Friendly Version
You've asked about helping ...
here's your chance. Click HERE