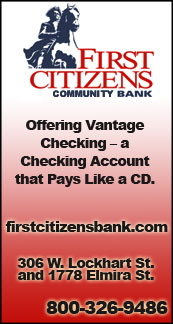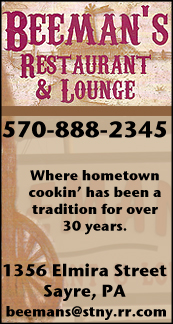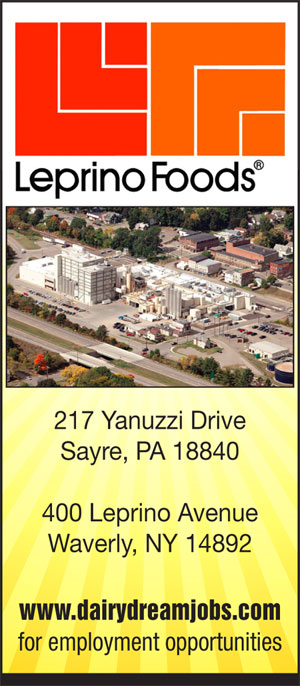 THE CRYSTAL BALL: A LOOK AHEAD TO THE 2018 SOFTBALL SEASON (2017-06-15)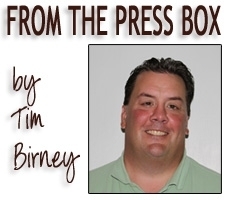 Spring 2017 was a solid season for softball teams in the Valley with three of four qualifying for the postseason. All three won their first game, but lost the second.

The crystal ball has come into focus momentarily and in its eye I can see the 2018 season:

Athens Lady Wildcats: Athens only loses a couple of seniors, but Aubrey Allen and Reagan Lynch will be tough to replace, especially at the plate.

The Lady Wildcats return junior-to-be Emma Adams, who hit .480, junior-to-be Mimi Martin, who hit .316, and sophomore-to-be Haley Barry, who hit .286, but no other returnee hit better than .235.

Adams and sophomore-to-be Megan Bennett represent a pair of quality arms for Athens in the pitcher's circle, so the Lady Wildcats could stay competitive while those younger hitters have a chance to develop.

In order to return to District play next year, the Lady Wildcats will need several young players, whether it's players from this year's varsity, or from the JV ranks, to step up and contribute immediately.

Sayre Lady Redskins: Coming off a 2-win season, the Lady Redskins graduate three key seniors in Kate Cron, and Domi Woodruff — their top two hitters, and Kaitlynn McCarter — their top pitcher.

Alia Post and Camryn Brown will return as Sayre's most experienced players, but after that the Lady Redskins will be very young and inexperienced.

One area that must improve is defense. Sayre committed an astounding 108 errors in 19 games this season. That equates to nearly one error per inning, which means the Lady Redskins were giving opponents 4 outs per inning.

Tioga Lady Tigers: The Lady Tigers graduate a few seniors, key among them Sarah Hollenbeck, but return the core of their team next year from a 15-6 squad.

Mariah Culver, Marissa Howe, and Sara Strong headline a strong senior class on the team next year, but youngsters like Kelsey Vosburgh and Giovanna Rossi will likely contribute as well.

Pitching duties will be left in the capable hands of Culver and senior-to-be Madalyn Dydynski, who were both dominant at times this season.

Looking at the make-up of next year's squad, there's no reason to think the Lady Tigers won't improve on this year's mark in 2018.

Waverly Lady Wolverines: Waverly only loses one senior from this year's 13-6 squad, but Shailei Kraft may be the best softball player to ever wear red-and-white at WHS.

The return of junior-to-be Wendi Hammond, senior-to-be Zoe Mennig, and sophomore-to-be Riley Hall will cushion the blow at the plate, but the Lady Wolverines will need some of the younger players on this year's roster, or someone up from the JV ranks (like Hall did this year) to make an immediate impact.

With Hammond back in the pitcher's circle, the Lady Wolverines should be in every game, which will give the younger bats in the line-up time to develop.

Again, there's no reason to believe Waverly won't improve on this season's record in 2018.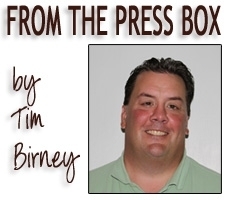 Print Friendly Version
You've asked about helping ...
here's your chance. Click HERE