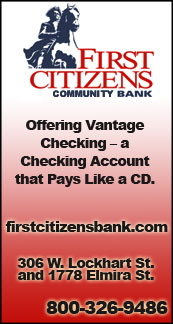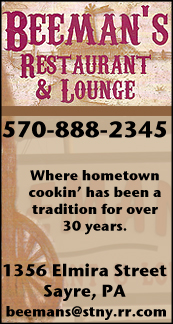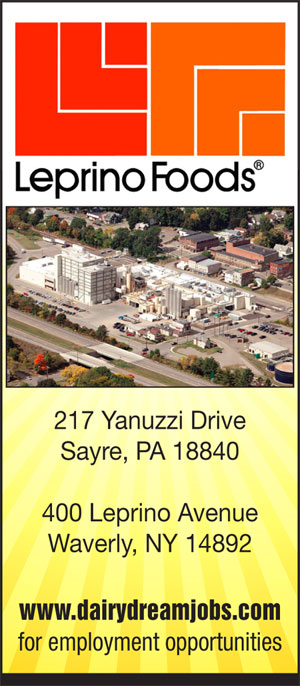 THE CRYSTAL BALL: A LOOK AHEAD TO THE 2017 BASEBALL SEASON (2017-06-16)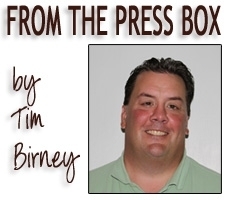 The 2017 baseball season in the Valley was one for the ages with all four schools qualifying for the postseason, and Athens and Sayre both winning District 4 titles.

The four teams combined for a 70-20 record.

The crystal ball has come into focus on the 2018 season, and hereís what I can foresee:

Athens Wildcats: Coming off a 19-3 season and the programís first District 4 title in 20 years, the Wildcats will graduate 12 seniors, including eight starters.

Senior-to-be Cory Stivason is the lone starter returning next year, and only Joe Parshall, Kaden Rude, Ethan Witherow and Nate Kennedy had as many as 14 at-bats this season.

On the mound, Parshall pitched 13 1/3 innings and Nate Kennedy tossed 3 2/3 innings and thatís it.

The Wildcats have been successful at the junior varsity level, but asking several players to step from JVs to varsity and contribute immediately is expecting a great deal.

I think playing .500 or better and qualifying for districts is reasonable, but a repeat of this yearís success may be too much to ask.

Sayre Redskins: The Redskins are coming off a 17-6 season and the programís first District 4 title since 2010. Plus, they graduate just three starters.

Sayre returns its top two pitchers in seniors-to-be in Jordan Rockwell and Nate Sweet, as well as the majority of its potent line-up, led by senior-to-be Connor Hanafin, sophomore-to-be Quinn Hanafin, Sweet, Rockwell, and senior-to-be Sam Wheeler.

Underclassmen Jon Cron, Cam Wheeler, and Isaiah Firestine should slot into the Redskin line-up next year, and there are a couple of freshman-to-be from Sayreís strong junior program who should provide depth.

Odds are good, weíll be talking about a District 4, Class A title repeat for Sayre next spring.

Tioga Tigers: The Tigers graduate a slew of seniors from a 13-7 team, led by Penn State-bound Parker Hendershot, but return to core for a pretty solid squad.

Junior-to-be Pierce Hendershot, who hit .486 as a sophomore, returns to anchor the line-up, along with classmate Derrick Barto, and seniors-to-be Mitch Taylor, Justin Rockwell, Nick Klossner, and Nick Cotto.

Pierce Hendershot and Barto return to form what should be a solid 1-2 punch on the mound, and Rockwell could see there time as well. Taylor is coming off a shoulder injury and is a question mark as a pitcher.

The Tigers will need a few JV players to step up and contribute, especially one or two on the mound.

Even with its graduation losses, Tioga is a virtual lock to win its division again, but after that, its postseason success depends on how quickly the younger players adjust to the speed of the varsity game.

Waverly Wolverines: The Wolverines graduate a host of seniors, including its six most productive hitters, but they do return their top three pitchers in junior-to-be Bradey Roney, and seniors-to-be Eithan McEnulty and Tyler Croft.

Waverly had a pair of first-year seniors (Hunter Bodine and Grant Caplan) step in and contribute immediately this season, and had two other seniors (Nate Bennett and Dylan Cooney) have breakout seasons en route to an 18-4 season and a berth in the Class B semifinals.

The Wolverines may need something similar next season to duplicate this seasonís success, however, Roney, McEnulty, and Croft will keep them in every game, and give the offense time to develop.

Itís hard to imagine, Waverly can duplicate this season with the offensive losses it suffers, but the Wolverines will bring back the best three-man pitching punch in the IAC. Iím not sure theyíll win 18 games again, but I could see equal success in the postseason.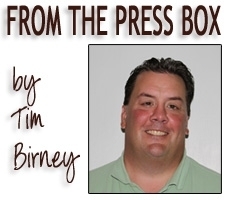 Print Friendly Version
You've asked about helping ...
here's your chance. Click HERE