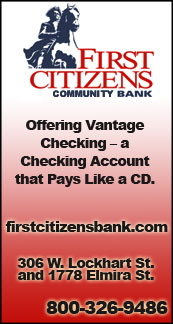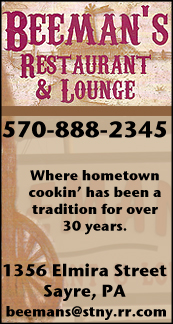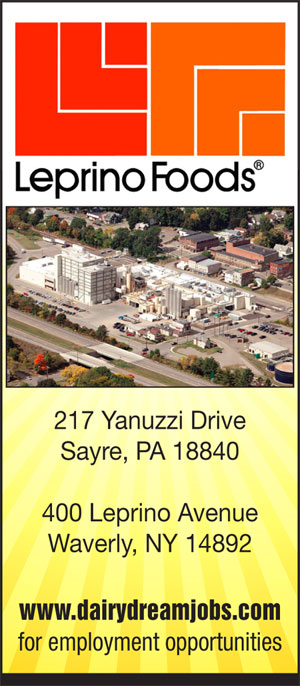 VALLEY SPORTS REPORT: WAVERLY'S RONEY HEADLINES SUPER 7 AS MALE "NEWCOMER OF THE SPRING" (2017-06-17)


Valley Sports Report
THE VALLEY — Waverly sophomore Bradey Roney pitched in big game after big game for the Wolverines and won them all to earn the 2017 Valley Sports Report Male "Newcomer of the Spring."

Roney, who pitched complete-game shutouts in the IAC Large School title game and a Class B playoff game, pitched 50 innings this season, allowing 27 hits and walking just 15 batters, while fanning 47. Opposing batters hit just .153 against him.

At the plate, Roney hit .262 (16 hits in 61 ABs) with three doubles, 13 RBI, and 17 runs scored.

Roney was also this year's baseball "Newcomer of the Year."

Super 7 Newcomers of Spring:
Bradey Roney, sophomore, Waverly: See above.

Quinn Hanafin, freshman, Sayre: Hanafin, who shored up the Redskin infield defense with a shift to shortstop late in the season, made an immediate impact at the plate with clutch hit after clutch hit through his team's run to a District 4 championship.

Hanafin, who was VSR's "Offensive Newcomer of the Year," hit .464 with 32 hits in 69 at-bats, including 10 doubles. He had 27 RBI, scored 20 runs, and struck out just 7 times in 74 plate appearances.

Damian Hudson, freshman, Athens: Hudson was the 2017 boys track & field "Newcomer of the Year" after finishing fifth in the 200-meter dash, and eighth in 100-meter dash at the District 4 Championships, as well as running a leg on the silver-medal winning 400-meter relay.

A major point-winner for the Wildcats this season, Hudson finished third in the 100- and 200-meter dashes at the NTL Championships, and ran a leg on the winning 400-meter relay team.

Hunter Bodine, senior, Waverly: Bodine hadn't played high school baseball since his modified days, but stepped right into the Wolverine line-up, playing shortstop no less, and earned all-IAC honors.

Bodine hit .344 (21 hits in 61 ABs) with five doubles and two triples. He had 16 RBI, 15 stolen bases, and 16 runs scored.

Nick Klossner, junior, Tioga: The speedy Klossner displayed a great deal of range in center field this season. He hit .395 with 17 hits in 43 at-bats with three doubles, two triples, and one home run, scored 16 runs, drove in nine runs, and stole three bases.

Justin Rockwell, junior, Tioga: Rockwell, who improved behind the plate as the season progressed, hit .371 (23 hits in 62 ABs) with 10 doubles. He scored 21 runs scored, had 24 RBI, and stole three bases. He had an on-base percentage of .488, and a slugging percentage of .533 for an OPS of 1.011.

Zach Blayda, senior, Tioga: In his first year on the track, Blayda was a top point-getter for the Tigers all season in the 100- and 200-meter dashes, as well as being a staple in the 400-meter relay.

Blayda won IAC gold in the 100 and was fourth in the 200, and also ran on the fourth-place 400 relay team. He won the 100 and was second in the 200 at the Class C Championships to qualify for the Section IV meet. He also won a gold medal at the Class C meet in the 400-meter relay.

——————

IN PHOTO: Waverly's Bradey Roney.




Print Friendly Version
You've asked about helping ...
here's your chance. Click HERE