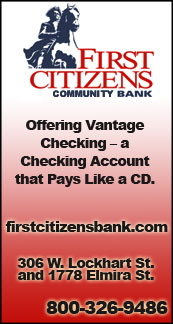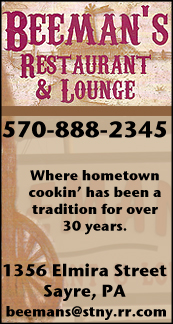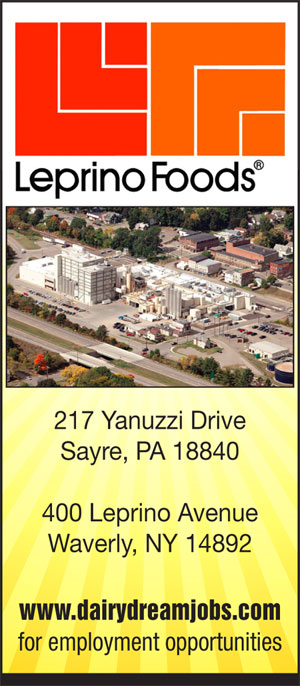 VALLEY SPORTS REPORT: ATHENS' JENNINGS, TIOGA'S HENDERSHOT SHARE "MALE ATHLETE OF SPRING" HONORS (2017-06-18)


Valley Sports Report
THE VALLEY — Athens senior Cody Jennings and Tioga senior Parker Hendershot posted two of the best seasons in recent memory, resulting in the duo sharing the Valley Sports Report Baseball "Player of the Year" honors.

With that in mind, the duo also shares the 2017 VSR "Male Athlete of the Spring."

Super 7 Male Athletes of the Spring
Cody Jennings, senior, Athens: On the mound, Jennings was 6-0 with a 1.07 ERA to also earn "Pitcher of the Year" honors. He fanned 64 and walked just 12, while allowing only 25 hits in 42 innings pitched. Opposing batters hit just .159 against him.

Jennings tossed a complete-game five-hitter in the Wildcats' 3-2 win over Mifflinburg in the District 4, Class AAAA championship game.

At the plate, Jennings had a breakout season. He hit .588 with 40 hits in 68 at-bats, including nine doubles, one triple, and one home run. He had 24 RBI, scored 21 runs, stole 11 bases, and struck out just three times in 75 plate appearances.

Parker Hendershot, senior, Tioga: Parker Hendershot hit .645 for the season, which ranks ninth all-time in New York State history. He also had eight triples this season, which ranks 10th all-time.

He tied his own school record with 49 hits, including 12 doubles, eight triples, and five home runs, in 76 at-bats. He also scored 41 runs, had 45 RBI, seven stolen bases, and struck out just five times in 93 plate appearances. He had a .688 on-base percentage, and a 1,211 slugging percentage, for an 1.899 OPS.

For his career, Parker Hendershot hit .521 with a school-record 165 hits and 20 triples, which is sixth all-time in state history. He also had 45 doubles, and nine home runs, 125 RBI, and 154 runs scored. He struck out just 14 times in 382 plate appearances.

Kalen Keathley, senior, Athens: Keathley closed out a stellar varsity track career with a pair of District 4 gold medals, and a silver medal.

Keathley won the 100- and 200-yard meter dashes at the District 4 meet to earn his second trip to the PIAA Class AAA Championships. He also ran leg on the silver-medal winning 400-meter relay.

A hamstring injury just three days before States resulted in a slower run in the 100, and forced him to scratch from the 200.

He also won gold in the 100, 200, and 400-meter relays at the NTL Championships this season.

Jonny Polo Rankin, senior, TIoga: A top point-getter for the Tigers in a number of events throughout the season, Polo Rankin found his niche late in the season in the 400-meter hurdles.

In just his second time running the 400 hurdles this season, Polo Rankin broke the school record in winning the Class C Championships. The next week, Polo Rankin won a Section IV gold, lowering his school record by 1.62 seconds to 56.83 seconds.

He closed out his career with a sixth-place medal at the New York State Division 2 Championships.

Sam Taylor, freshman, Tioga: Taylor, who shot a two-day total of 166 (82-84) to finish 59th at States as an 8th-grader, shot 80-76 for a two-day total of 156 this season. He moved up eight spots during the second round to finish 17th and earn all-state honors.

Taylor was sixth at the Class C Championships with an 83 at Maple Hills GC in Marathon, and won the silver medal with an 81 at IAC Championships — leading Tioga to the Small School team title.

Taylor had a short-lived hold on the school record this season after shooting at 32 at Newark Valley, but teammate and fellow Super 7 member A.J. Middendorf broke the record 12 days later with a 31.

Bradey Roney, sophomore, Waverly: Roney made an immediate impact for the Wolverines, pitching in nearly every "big game" this season, posting a 6-0 record with a 0.84 ERA to earn the 2017 VSR Baseball "Newcomer of the Year."

Roney pitched 50 innings this season, allowing 27 hits and walking just 15 batters, while fanning 47. Opposing batters hit just .153 against him.

At the plate, Roney hit .262 (16 hits in 61 ABs) with three doubles, 13 RBI, and 17 runs scored.

A.J. Middendorf, sophomore, Tioga: MIddendorf set school record with a round of 31 at Hillendale Golf Course in Ithaca. It was part of a school record for the Tigers, who shot a four-man aggregate of 198.

Middendorf finished eighth at IACs with a 91, and was 11th at the Class C Championships — both at Maple Hills Golf Course in Marathon.

MIddendorf missed the cut for Day 2 of the Section IV Individual Championships by 1 stroke with an 86 at Robert Trent Jones Course at Cornell.

He had a 38.0 scoring average on the season.




Print Friendly Version
You've asked about helping ...
here's your chance. Click HERE