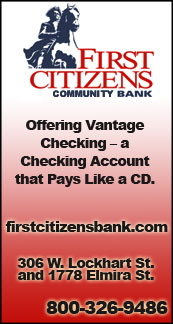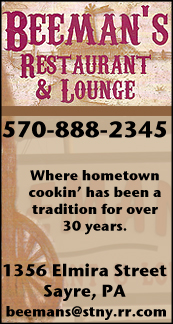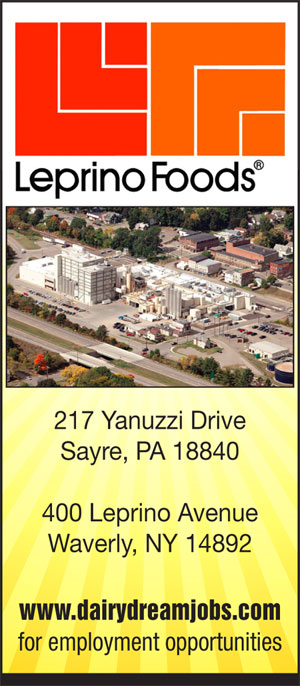 THE FINAL WORD: PUTTING A BOW ON AN HISTORIC 2017 SPRING SEASON (2017-06-28)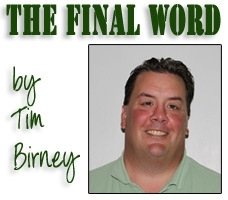 The 2017 spring season was one that will be remembered for years to come.

There were state medals, Section IV titles, and District 4 titles, and all-state performers. And, as always it also marks the end of high school careers.

Perhaps the highlight of the spring was Athens junior Breana Gambrell's performance at the PIAA Track & Field Championships, where she won a pair of gold medals and a silver medal. On her way there, she set school and District 4 records, and even one unofficial state record.

Breana Gambrell had company at Shippensburg as classmate Emily Lunger won a sixth-place medal and ran on a 1,600-meter relay with senior Shanell Baglini, and sophomores Rachel Hutchison, and Ariana Gambrell that won a bronze medal, helping the Lady Wildcats to a third-place finish in the team standings.

Tioga senior Jonny Polo Rankin also had an amazing postseason run, winning a sixth-place in the 400-meter hurdles. Might not seem that amazing, but Polo Rankin's timed final at States was just the 12th time he had ever run the event, and only the fourth time this season.

Polo Rankin, who will be running collegiately at SUNY Cortland, and Baglini, are the most notable seniors leaving us this season, but there is a wealth of track & field talents returning next year, led by aforementioned members of the Lady Wildcats, Tioga's DeMario Cambers, and Waverly's Isaac Chandler. I expect even more medals in 2018.

On the diamonds, Athens won its first District 4 baseball title in 20 years, and Sayre won its first in seven years. Waverly and Tioga also posted winning records and won a playoff game, as the four school combined for a 70-20 record.

Athens' Cody Jennings, Tioga's Parker Hendershot, Waverly's Brendyn Stillman, and Sayre's Matt Williams wrapped up fantastic high school careers. All four will be playing collegiately with Hendershot (Penn State) and Williams (St. Bonaventure) playing Division 1 ball.

On the softball diamond, Tioga won another overall IAC Small School championship and advanced tot he postseason, as did Waverly and Athens. All three won one playoff game.

Waverly's Shailei Kraft, perhaps the best player to ever don red-and-white for the Lady Wolverines, Sayre's Kate Cron, a two-time all-state performer who battled a foot injury this season, and Athens' Aubrey Allen all wrap up outstanding careers, and will play collegiately next year.

The spring season also had more than its share of accomplishments on the links.

The Waverly girls went unbeaten for the second straight season, and repeated as IAC and Section IV champs. It qualified five girls for the State tournament, and sophomore Alex Tomasso finished 20th to earn all-state honors.

The Tioga boys won an IAC Small School title, and saw school records fall on several occasions. Freshman Sam Taylor finished seventh at the Section IV Championships, then finished 17th at States to earn all-state honors.

The Waverly and Tioga boys return their teams nearly in tact in 2018.

Spring 2017 was definitely a season that will be used as a measuring stick in future years. I'm pretty sure there will be years where we similar success in track and golf (next year, for instance), or baseball and golf, but it could be quite a while before we see all three sports bring headlines like they did this year.

And to all the seniors I've mentioned (any many more I didn't), thank you for the memories. It was a great ride.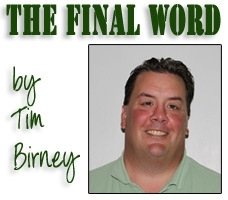 Print Friendly Version
You've asked about helping ...
here's your chance. Click HERE