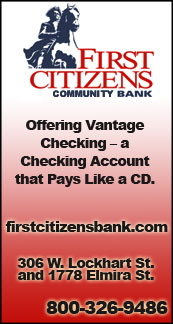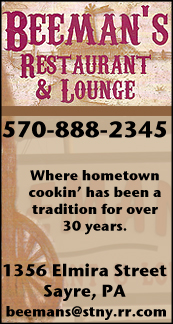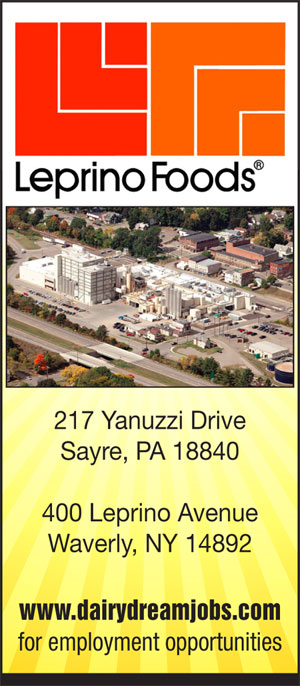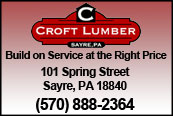 THE FINAL WORD: 2016-17 WAS A YEAR FOR THE AGES, HEADLINED BY ATHENS' COURTNEY, GAMBRELL (2017-06-21)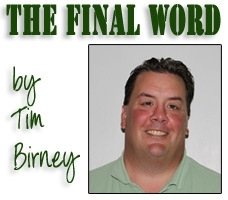 The 2016-17 school year was one for the ages.

Athens senior Brian Courtney wrapped up a historic career on the mats, and Athens junior Breana Gambrell continues to write a legacy that may never be equaled in the Valley.

Likewise, Sayre grad Chloe Tracy finished off a soccer career with numbers that may never be approached in the Valley. Tioga senior Parker Hendershot and Waverly senior Shailei Kraft put up numbers on the diamonds that are likely to stand at their respective schools for years to come.

The fall season brought Valley sports fan a season of firsts.

• Senior Shane Colegrove was the driving force in Athens winning its first-ever (and the NTL's first-ever) boys soccer title.

• Senior Tylor Belles powered Sayre to its first-ever District 4 football title game.

• Waverly advanced to its first-ever Section IV, Class B girls soccer championship game, but dropped a 1-0 decision to eventual state champion Chenango Forks.

• Senior Molly Ball was the driving force as Sayre won its first-ever NTL Small School volleyball title, and advanced to its first-ever District 4 championship game.

The fall wasn't all about firsts. Sayre junior Ryan Murrelle won his first District 4 golf title to advance to Regionals for the third time, only to miss out on States again by just one stroke for the second year in a row.

The Tioga volleyball team finished the fall season with a 64-match regular-season win streak and won its fourth Section IV title in five years, but saw its season end one win shy of the state semifinals.

Courtney's second state title highlighted the winter season. He graduates and heads to the University of Virginia with a 153-6 career win-loss title. The Athens wrestling program also loses a trio of his classmates (Kaidon Winters, Gage Cannavino, and Brock Horton), who combined for 352 wins. That's 505 wins from four graduating seniors.

Ball and Tracy were part of another big story in the winter, helping Sayre to its first-ever District 4 girls basketball title, as well as its first-ever state playoff win.

Senior Hunter Bodine set a Waverly school record with 45 points and a Section IV record 11 3-pointers during a school-record 21-game win streak for the Wolverines. Waverly, which lost in the Section IV title game, also set a school record with 22 wins this season, and 43 over the last two seasons.

It was a pretty good winter sports season for Tioga as junior Jake Robertson won a gold medal with the Section IV boys bowling team at the state tournament, and sophomores John Worthing, who won a silver medal, and Austin Lamb, who won a sixth-place medal, each reached the podium at the New York State Wrestling Championships.

Perhaps the neatest story of the winter involved Waverly girls basketball standout Elle Nittinger.

On Feb. 11, Elle Nittinger scored 22 points to become the seventh girl in school history to score 1,000 points in their career. The first was her mother Jill (Stolicker) Nittinger. Six nights later, Nittinger passed her mother on the scoring list, moving into fifth all-time.

Waverly senior Conner Joseph also finished off his six-year varsity career on the bowling hardwoods with his fifth trip to States. The Wolverines, discounted by some after a couple key graduations following the 2015-16 season, broke through after three consecutive runner-up finishes at the Section IV Championships with a title this year to earn a trip to the state tournament, where they finished seventh.

The spring was all about winning titles — both individual and team.

Gambrell won two more PIAA gold medals, including her third straight in the long jump. She also won her second silver medal, bringing her total medal count to seven.

Gambrell's performance powered the Lady Wildcats, who also had junior Emily Lunger win a sixth-place medal and a bronze medal as the anchor leg in the 1,600-meter relay, to a third-place finish in the team standings at States.

Athens won its first District 4 baseball title in 20 years, and Sayre followed with its first D4 baseball title since 2010.

The Waverly girls golf team went 39-0 on the season to extend its win streak to 65 matches, then won its second straight Section IV title.

The Tioga boys missed out on an unbeaten season by 1 stroke, but did win an IAC Small School title.

Waverly sophomore Alex Tomasso finished 20th at the girls state tournament, while Tioga freshman Sam Taylor finished 17th at the boys state tournament. Both earned all-state honors.

Another neat story was Tioga senior Jonny Polo Rankin winning a state medal in an event he only competed in 12 times. Polo Rankin set the school record in the 400-meter hurdles in his second run in the event this season, broke it again in his third run, then won a sixth-place medal in his fourth and final run.

As we put the finishing touches on the eighth school year for VSR, I'd like to extend a "thank you" to Brian Courtney and Breana Gambrell.

I've been covering high school sports in the Valley for nearly 30 years, and I've never seen another athlete generate more interest than Courtney.

As far as viewership numbers for Valley Sports Report are concerned, no other athlete has done more to increase those numbers than young Mr. Courtney. The only other athlete who compares is Gambrell.

The intense interest in these two athletes is a testament to the "unique-ness" of their abilities.

With 2016-17 now in the rear-view mirror, I can't wait to see what 2017-18 has in store.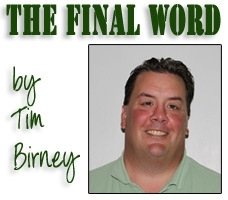 Print Friendly Version
You've asked about helping ...
here's your chance. Click HERE