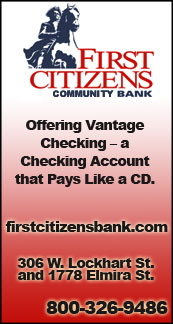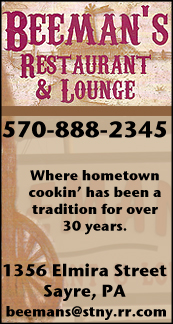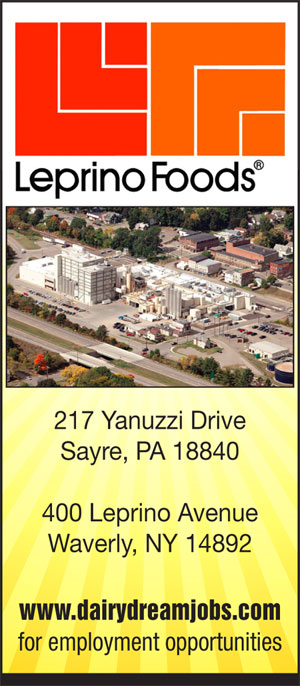 DISTRICT 15 LITTLE LEAGUE (MINORS): ATHENS BLANKS SOUTHERN TIOGA, 9-0 — ADVANCES TO CHAMPIONSHIP GAME (3 PHOTOS) (2017-07-05)


Valley Sports Report
ATHENS — Carson Rowe and Nick Grazul combined on a four-hitter to lift Athens to a 9-0 win over Southern Tioga in the winner's bracket finals of the District 15 Little League Minors Division playoffs.

Athens is one win away from a District 15 title and awaits the winner of the consolation bracket on Sunday.

Athens built a 3-0 lead through four innings, then blew the game open with six runs in the fifth inning.

Playing as the visiting team, Athens took a 1-0 lead in the top of the first inning. Rowe and Jase Babcock worked walks, then pulled off a double steal. Rowe scampered home on a groundout off the bat of Matthias Welles.

Southern Tioga put runners on first and third with one out in the bottom of the first inning, but Rowe notched a strikeout and a groundout to escape the jam.

Rowe helped his own cause in the second inning with a two-out RBI single to make it 2-0.

Grazul, who led off the fourth inning with a walk, scored on a steal of home in the fourth inning to give Athens a 3-0 lead.

Dylan Saxon stroked a two-RBI single in the fifth inning to extend the lead to 5-0, then Grazul added an RBI single to make it 6-0. After an error allowed two more runs to score, Oliver Johnson drove home the final run of the game with a groundout.

Rowe allowed three hits in four innings of work to earn the win. He fanned nine and walked one. Grazul worked the final two innings, allowing one hit and striking out two.

Saxon singled, scored one run, and drove in two runs, and Grazul singled, scored three runs, and had an RBI to lead Athens at the plate, while Rowe and Welles each singled, scored one run, and drove in a run.

Babcock and Matthew Driesbaugh each singled and scored a run in the win, while Riley Campbell added a single, and Cooper Robinson scored a run.

Southern Tioga will take on the winner of Wednesday's game between RTL and Towanda on Friday, with the winner advancing to face Athens in the championship game Sunday.





Print Friendly Version
You've asked about helping ...
here's your chance. Click HERE