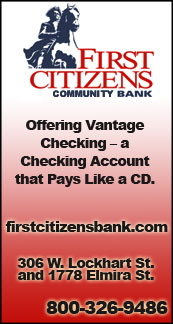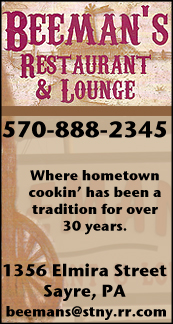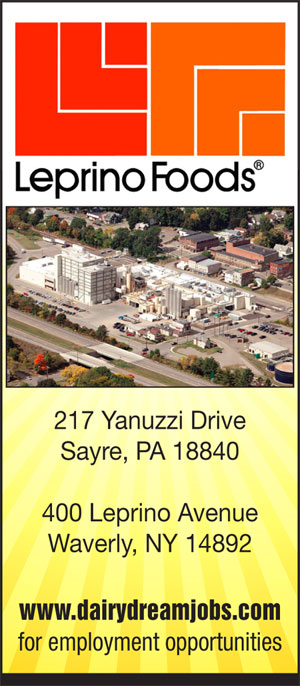 FROM THE PRESS BOX: VALLEY SPORTS REPORT KICKS OFF NINTH SEASON — WELCOMES S-VE / SVEC TO THE COVERAGE BASE (2017-08-14)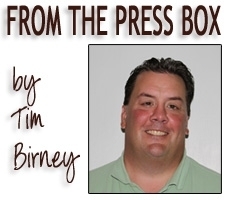 Today marks the start of the ninth year of coverage of high school and youth sports for Valley Sports Report.

Later today, we'll post our first article on our newest coverage area Spencer-VanEtten and the merged S-VE / Candor sports programs.

This isn't my first rodeo with the Panther sports programs. When I moved from the Towanda to the Sayre newspaper in 1995, we covered S-VE. And, as fate would have it, two of the coaches — Maggie Childs and Ron Miller — I worked with all those years ago are still at the helm of their programs.

For our new readers in the S-VE and Candor areas, and for those of you who may not know your way around the site, each school page (on the left side) contains a weekly schedule, a list of the coaches for the season, and the complete season schedules.

We'll keep the schedules updated daily, and as accurate as possible. How accurate depends on how quickly we receive updates from athletic director's offices.

And, perhaps most importantly, stories are posted throughout the day and night. So, check back frequently for the lastest sports news.

I look forward to renewing old friendships with Miller and Childs, and working with the other coaches at S-VE.

I pride myself on the depth of coverage Valley Sports Report provides, but it's only possible because of the commitment the coaches at Athens, Sayre, Waverly, and Tioga have made over the years to provide information and details.

There may be a few bumps in the road at first, but I'm sure the S-VE and SVEC coaches will take the time to assure their teams and athletes get the same type of quality coverage.

As for our original coverage area, the majority of faces will remain the same, but there are a few changes.

At Waverly, all the fall coaches are returning, but Brian Miller has stepped down as athletic director, and has been replaced by former Thomas A. Edison AD Archie McNeilus on a temporary basis.

In Tioga, Jackie Taylor has taken over the field hockey head coaching chores from Heather Klossner, who stepped down after 10 years, and Jim Burrowes has taken over for longtime cross country coach Stuart Rogers.

Tioga has also cut its boys soccer program.

Sayre has yet to name a new athletic director, which could affect a coaching job this fall, and the status quo remains in Athens.

On the Section IV gridiron, Dryden has dropped from Class B to Class C. This year, the eight Class B teams, including Waverly, will play exclusively in a one-division, round-robin schedule, then a two-week playoff.

Class C, including SVEC, has seven teams and will also play in one division with a round-robin schedule, and a three-week playoff.

Speaking of fields and the gridiron, Athens doesn't have a field yet. The new turf field, which was scheduled to be completed prior to preseason practices, is still not ready.

I'm also looking forward to the competition this fall.

Questions abound, like:

• Can the Athens boys soccer team repeat as District 4 champs?

• Can Tioga volleyball win its fifth Section IV title in six years?

• Can Sayre's Ryan Murrelle repeat as District 4 golf's gold medalist, and get to the PIAA Championships after falling one stroke short in each of the last two years?

• Can Sayre volleyball and football repeat its success from last season?

• Can Waverly girls soccer get back to the Class B championship game and win its first-ever title?

• Can SVEC football get back to the Class C Championship game?

• Can Tioga football return to Section IV prominence after its first losing season under Nick Aiello?

It should be an interesting fall season, with fresh new storylines thanks in part to the introduction of the S-VE and SVEC programs.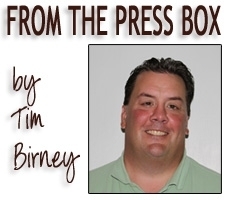 Print Friendly Version
You've asked about helping ...
here's your chance. Click HERE