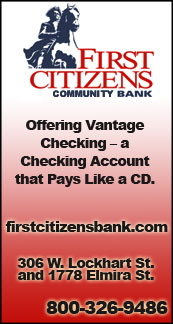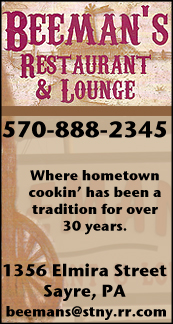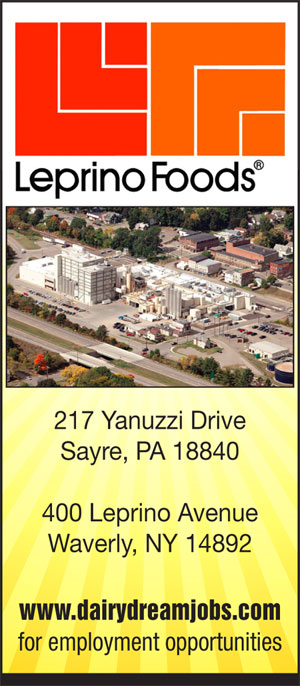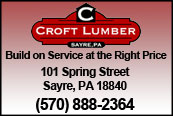 NTL FOOTBALL: INEXPERIENCED, BUT ATHLETIC REDSKINS LOOK TO DEFEND SMALL SCHOOL TITLE (2017-08-25)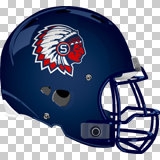 By TIM BIRNEY
Valley Sports Report
SAYRE — The 2017 season kicks off Friday night, and Sayre football coach Steve Satterly acknowledges there are still a lot of "unknowns" surrounding the inexperienced Redskins for the upcoming season.

(Defending NTL Small School champion Sayre opens the 2017 campaign at the Lockhart Street Bowl Friday when it hosts Large School foe Wyalusing. Game time is 7 p.m.)

"Defensively, we return two staters, and on offense we only return one," said Satterly. "There are a lot of unknowns on both sides of the ball.

"There are a lot of first-year starters on both sides of the ball," he noted. "There are a lot of young kids playing. We could have two freshmen, a few sophomores and a couple first-year seniors on the field at any one time.

"It reminds me of three years ago when a lot of our starters last year were starting as sophomores," added Satterly. "Inexperience is certainly a word that you could tie to us at this point this year."

Despite the inexperience, Satterly is excited about what he and his staff have to work with.

"Our strength is certainly our athleticism. We have a lot of good athletes.

"They're also very receptive to what we're trying to do, they're very coachable kids," said Satterly.

The third-year Redskin coach is also not willing to concede anything in terms of repeating as NTL Small School champs.

"I don't view this as a rebuilding year," he said. "I look at it as another year to develop the program.

"These kids are very aware of our expectations for them because a lot of them were on the team a year ago, they just didn't get a lot of time on the field.

"We're looking to move forward, make a run at the NTL (Small School) title, and get back to the playoffs," added Satterly.

Junior Brandon Northrup is the only returning starter on offense at center for the Redskins. He will be flanked by senior Jake Ressler and freshman Zack Belles at the guards, and juniors Tim Henry and Devin Ervin at the tackles.

Senior Gino McCarty, who will start Friday in place of Ervin at tackle, and juniors Matt Beers, Dominic Red, and Joe Stermer will provide depth along the line. Freshman Jordan Goodrich is the back-up center.

Junior Nate Garrity will get the nod at quarterback and will be backed up by sophomore Corbin Brown.

Freshman Elmer Stevens and sophomore Isiah Firestine will start in the backfield for the Redskins, while senior Austin Arnett, sophomore Arin Bennett, and juniors Zaine Patnode, and Colton Rudolf will vie for carries.

Junior James Esposito will start at wide-out with sophomores Pat Casterline and Ethan Miller also seeing time there, while junior Gaige Carnrike will start at slotback with junior Dominik Mazzarese and freshman Noah Mazzarese also vying for reps. Junior Tom Hendricks will also vie for time at wide receiver and slot back.

When the Redskins have a tight end on the field, junior Connor Harbst will get the nod. Senior Cole Jenney will also vie for time.

The Redskins lost 10 starters on offense, including Valley Sports Report "Player of the Year" Tylor Belles, who ran for a school-record 1,575 yards and 20 TDs.

"You can't replace Tylor, he was a unique back in a lot of ways. He was a special talent," said Satterly.

"We have a lot of kids vying for time at running back," he noted. "We haven't found a group that's consistently what we want just yet.

"We've been lucky to have a good bunch of running backs the last two years," said Satterly. "This year's group is unproven. We don't know who's going to be 'that guy,' or the every-down back for us. We're just trying to put guys in positions to be successful, but it's going to take a little bit of time."

"There is a lot of uncertainty, and a lot more instruction than there's been in the past to get them ready," Satterly added.

With such a drastic change in personnel, Satterly has changed his offensive scheme up a bit.

"We've modified our offense due to our personnel. We're certainly not going to be able to get in the power-I and run downhill as well as we did last year because we don't have the personnel to do it.

"We'll still do some under-center stuff, but you'll see a lot more spread than we've done in the past," said Satterly. "We'll look to get our athletes in space because we certainly have a lot of them, we just don't have the size in the running back position that we've had.

On defense, McCarty, Henry and Belles will anchor the defensive line at tackles, with returning starter Garrity and Rudloff playing the defensive ends.

Red, Stermer, Beers, Goodrich, and Ressler will vie for time along the defensive line.

Northrup will play middle linebacker, while Firestine and Harbst will man the outside linebacker spots. Noah Mazzarese, junior Ryan Reid, Casterline, and possibly Garrity will provide depth in the linebacking corps.

Carnrike, the only other returning starter for the Redskins will start at safety. Brown and Miller will also see time at safety.

Esposito and Dominic Mazzarese will man the cornerback positions, with Casterline and Hendricks vying for time there as well.

On special teams, Hendricks will long snap for punts, while Ervin will snap on PATs and field goals, while Esposito will handle the kicking and punting duties.

Carnrike, Garrity, and Dominic Mazzarese will return kicks for the Redskins, while Carnrike, Firestine, Dominic Mazzarese and Casterline are candidates to return punts

ON THE NTL SMALL SCHOOL DIVISION
"Muncy brings the majority of its team back from last year," said Satterly. "They have a big line and their QB and a lot of their skill guys are back.

"Along with us, (Muncy) will be the team to beat in the Small School this year."

ON NON-LEAGUE SLATE
"We're one of the few teams to play exclusively an NTL schedule — all four of our non-divisional games are again Large School teams," said Satterly.

"Wellsboro is going to be very good," he noted. "They have a really good senior class, which has had a lot of success.

"I think Towanda is going to be near the top of the league as well," said Satterly. "Athens is always good, and I think Troy will be much better this year.

"I think the Large School is going to be very competitive this year," he added.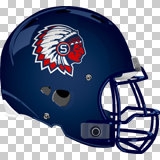 Print Friendly Version
You've asked about helping ...
here's your chance. Click HERE