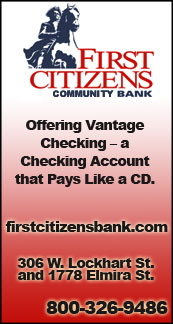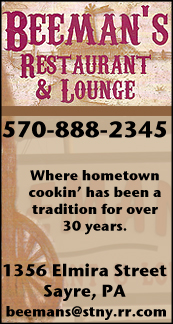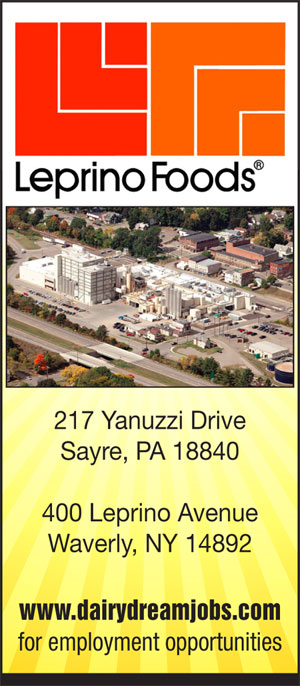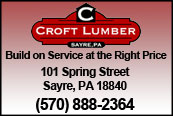 NTL FOOTBALL: STAYING HEALTHY A BIG KEY FOR WILDCATS IN 2017, SAYS YOUNG (2017-08-25)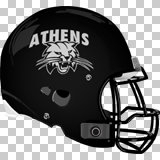 By TIM BIRNEY
Valley Sports Report
ATHENS — With the 2017 season set to start, longtime Athens football coach Jack Young believes the biggest key to success for the Wildcats could be as simple as staying healthy.

(The Wildcats open the 2017 campaign tonight when they host Cowanesque Valley at Alumni Stadium. Game time is 7 p.m.)

"I hate to talk about numbers, but it is what it is," said Young, whose roster lists 36 players, including 10 freshmen and eight sophomore. "We're a little thin … we have to be patient, and bring some young kids along. Hopefully, we'll be able to create some depth.

"We're thin on the offensive line, and we're thin at linebacker — those are two places we need to stay healthy and create some depth," noted Young.

Young likes what he's seen in the preseason.

"If we can do what we've done the last three weeks, I think we'll be in great shape.

"Friday nights are tough," he said. "They're tough for the great ones like Zach Jayne, and they're tough for the guys who only play one way.

"If we can create some depth, and get some luck, we'll be OK," added Young. "I think those are the keys for us."

Sophomore Dylan Comstock will start at center for the Wildcats. He will be flanked by senior Cody Sindoni and sophomore Dawson Leiser, and three-year starter Gavin Corino and junior Jared Williams at tackles.

Senior Zack Woodard will see time at center, guard, and tight end, while senior David Young will see action at tackle.

Senior Matt Robbins will start at tight end, and freshman Ben Pernaselli will see time there as well.

Junior Kaden Rude will step in and start at quarterback this year. He will be backed up by sophomore Keegan Rude, and seniors Cory Stivason and Dylan Wolfe.

"Kaden (Rude) is our only real experienced QB, but Keegan Rude, Cory Stivason, and Dylan Wolfe are great athletes, and all of them have played a little quarterback," said Young.

"I feel comfortable with our depth there," he noted. "If Kaden (Rude) does go down, we become limited immediately as to what we can and cannot do, but that's the way it works when you start going down the depth chart."

Junior Nick Watkins will likely get the majority of reps at fullback, but junior David Galasso will also see some time.

Senior Zach Jayne returns at tailback, and speedy sophomore Damian Hudson is also likely to see plenty of action.

Jayne rushed for 1,284 yards and 13 TDs on 209 carries as a junior.

Wolfe, Stivason, and senior Jory Woodward, as well as first-year senior Matteo Baglini, junior Aric Westbrook, and Keegan Rude will all see time at wide receiver.

"We are pretty deep at wide receiver, and we like all these guys," said Young. "They are all capable of some pretty good things, if we can get the ball out to them."

Jayne is the only big-time contributor returning from last year, but Young knows the Wildcats can't rely too heavily on the speedy 6-1, 211-pound tailback.

"If we want to be successful, we can't be the 'Zach Jayne Show,' and Zach will be the first one to tell you that.

"If we want to be successful, we'll have to be able to do some other things, and count on some other guys to make plays," said Young.

"I believe if we keep improving up front, and stay healthy up front that eventually we can be a pretty good offensive football team," added Young.

On defense, Gavin Corino and Williams will start at defensive tackle, and David Young will also see time there as well.

Robbins and Sindoni will start at defensive end, where senior Cody Plouse, Pernaselli, and Woodard will also see time. Comstock is expected to see time at defensive tackle and defensive end.

"I think Matt Robbins is going to be a special player this year, he's worked his tail off," said Young.

Leiser will start at middle linebacker for the Wildcats, while Jayne will play the strong-side linebacker, and Watkins will man the weak-side linebacker.

"I think (Leiser) will open a lot of eyes as a sophomore," said Young. He's kind of a throw-back … he's very physical and has a chance to be a special player.

"As good as (Zach Jayne) is offensively, I think he's even more of a special player defensively," noted Young.

Galasso will provide depth in the linebacking corps.

Kaden Rude, who had an NTL-high 11 interceptions in 2016, will man the free safety position, while Hudson or Baglini will play strong safety.

Stivason and Woodward will man the cornerback spots, and Wolfe will vie for time there as well.

"We have some experience in the secondary, it could be a strong point for us, but in the rest of the defense we need to get some experience," said Young.

"We have a little more experience on offense than we do on defense," noted Young.

"David Galasso is a first-year junior, but once he gets some experience under his belt, I think he has a chance to help us a lot," added Young. "And, defensively we need that depth."

On special teams, Stivason will handle the punting and place-kicking duties, while Watkins and Galasso will handle the long-snapping chores.

Westbrook and Jake Corino will share the kick-off duties, while Hudson, Wolfe, and Kaden Rude will handle the punt and kick return chores.

ON THE NTL LARGE SCHOOL DIVISION
"I honestly think it's going to be one of those years where the (Large School) champ is going to have a loss," said Young.

"The way our league is right now, an injury or two will totally change a team," noted Young. "Quinn Henry at Wellsboro is a special player … he's probably not the best QB to ever come through the league, but he has that special gift of making plays. If you take him away, would Wellsboro be able to overcome that?

"I haven't seen Towanda, but I know they're excited and their numbers are rock-solid, and I think North Penn is going to be very good," said Young. "Troy and Canton are going to be better, and there's a lot of excitement in Wyalusing with the new coach.

"Our goal is to make some noise in the league. If we can't win it, we want to be a factor in deciding who does win it," he added.

ON NON-LEAGUE SLATE
"I don't know much about Holy Redeemer yet, but I know GAR is going to be a really solid football team," said Young. "(GAR) really put one on us last year, and we have to go there this year on a Thursday night.

"Our non-divisional games in the NTL are against Wyalusing and Sayre, and I think those are two programs on the rise.

"I think our schedule is real competitive, and I think we'll have our hands full all year," added Young.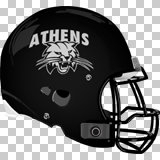 Print Friendly Version
You've asked about helping ...
here's your chance. Click HERE