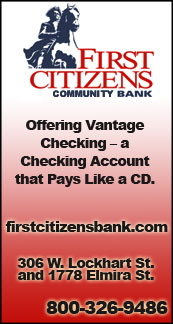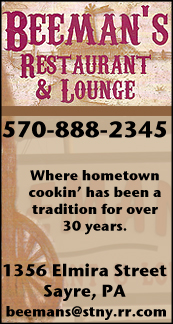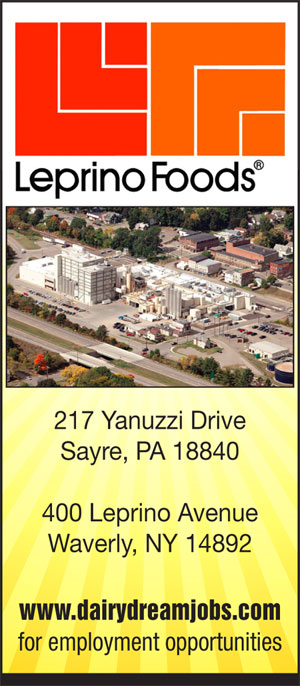 FROM THE PRESS BOX: A GLIMPSE INTO CRYSTAL BALL — WEEK 1 PICKS (2017-08-25)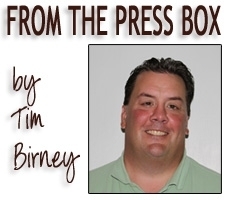 It's hard to believe, but another high school football season is upon us.

The 2017 season opens in Pa. tonight with Sayre and Athens hosting non-divisional NTL rivals.

I've dusted off the crystal ball to take a glimpse ahead at the 2017 season. It's still a little fuzzy, but here's what I can see:

Athens Wildcats: The Wildcats have athletes, but not much depth.

Senior Zach Jayne will be among the best two-way players in the league, and sophomore Damian Hudson could make a huge impact in his first varsity season.

The key for the Wildcats will be keeping junior QB Kaden Rude, and the few offensive linemen they have healthy.

Prediction: If things go smoothly for the Wildcats, and they can stay healthy, 6-4 and maybe even 7-3 is a possibility. If injuries play a role, the win-loss record could drop to 4-6. … 2017 Record: 5-5.

Sayre Redskins: The Redskins have athletes, but virtually no experience.

Junior Nate Garrity will be on of the best defensive players in the NTL, and will look to make a similar impact on offense for the Redskins, whether it be at QB or running back.

If they're to be successful, Sayre will need a few youngsters like sophomores Corbin Brown, Isiah Firestine, or freshman Elmer Stevens to make an immediate impact this season.

Prediction: It's hard to believe that Sayre could graduate 10 starters on offense and nine on defense from last year's division champs, and still contend this year. However, aside from Muncy, the Redskins will likely be favored against the other teams in the Small School Division. Best-case scenario Sayre goes 6-4, but I expect a few more bumps in the road than that. … 2017 Record: 3-7.

——————

After a slow start last year, I finished strong with the weekly picks and posted a 29-14 record, good for a .674 win percentage.

This year, we'll have an extra game each week with the addition of the SVEC Eagles to the VSR coverage area.

Time to dispense with the niceties, and get on with the business of picking winners.

Cowanesque Valley at Athens, 7 p.m. @ Alumni Stadium: This is a game of stark contrast. Jack Young's Wildcats have been perennial front-runners in the NTL, while the Indians haven't posted a winning record in two decades.

Athens should be able to impose its will on CV tonight. I expect senior Zach Jayne to have a big night on the ground, and sophomore Damian Hudson to burst onto the scene with a couple of big plays.

Junior Kaden Rude debuts at QB for the Wildcats, and will likely make a big play or two with his legs. It will be interesting to see if he can get the aerial attack going as well.

CV's Matt Barber, who scored his team's only TD on a 92-yard kick return last year in a 55-6 loss to the Wildcats, is a dynamic athlete, and will be a force for the Indians against their Small School schedule. It will be interesting to see if he can get anything going tonight against the Wildcats.

Prediction: The Wildcats could easily top 300 yards on the ground tonight, and will likely score several TDs on long plays. … ATHENS 40, COWANESQUE VALLEY 12.

Wyalusing at Sayre, 7 p.m. @ Lockhart Street Bowl: This is another game of contrast. The Redskins return virtually no one from last year's Small School championship team, while the Rams return the majority of its playoff team.

With 10 new starters on the offensive side of the ball, it will be interesting to see if the youthful Redskins can avoid the first-game mistakes — both mental and physical.

Defensively, nine new Sayre starters will have to deal with a new-fangled Wyalusing offense under rookie coach Jordan Clark.

Prediction: It will be interesting to see who makes the quicker adjustment — the youthful Redskins can adjust to the varsity level of play, or the Rams to their new offense. In this instance, I'll take experience over youthful exuberance. … WYALUSING 26, SAYRE 7.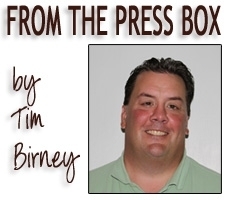 Print Friendly Version
You've asked about helping ...
here's your chance. Click HERE