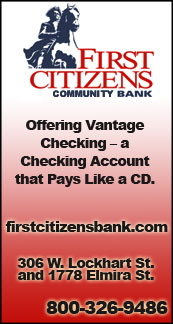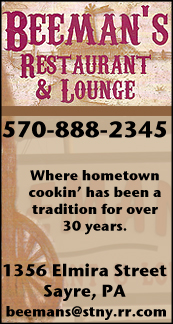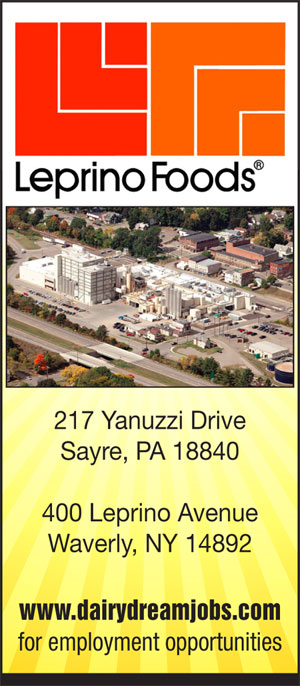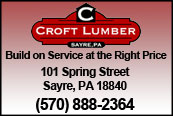 IAC GIRLS SOCCER: EXPERIENCED LADY WOLVERINES POISED TO MAKE A RUN AT SECTION IV TITLE (2017-08-28)


By TIM BIRNEY
Valley Sports Report
WAVERLY — The Waverly girls soccer team advanced to its first-ever Section IV, Class B championship game last season, losing 1-0 to eventual state champion Chenango Forks. Coach Tara Hogan believes the Lady Wolverines will make a title run again in 2017.

"The second half of soccer (against Chenango Forks) was the best I've ever seen us play, and that was without a starter and a key reserve," said Hogan. "With that, the girls realize what they are capable of.

"These girls have been together for a few years, they are confident in and comfortable with each other," noted Hogan. "There's no reason we shouldn't accomplish at least what we did last year, hopefully, even better.

"The girls are very excited for the season, and I'm very excited," added Hogan. "That said, I'm hoping we don't get too big for our britches here. We have to maintain our intensity and not play down to the level of our competition. We need to play every single game as if we're playing Seton Catholic or Elmira Notre Dame."

Hogan is excited at the prospects of a veteran team that returns virtually in tact from the most successful season in program history.

"We have incredibly versatile players with a deep understanding of the game," she said. "Most of our girls could play anywhere on the field. We have a lot of options.

"We have four seniors, and a bunch of juniors, but we have a lot of younger players with a great deal of experience," added Hogan. "And, it's a great bunch of girls."

Hogan says she's a defensive-minded coach, and her personnel this year fits right into what she likes to do.

"As a coach, I'm much more defensive-minded. I always work from the back to the front … if you don't have a defense, you won't be able to get the ball forward and out of your side to worry about shooting."

Four-year starter Zoe Mennig returns in goal for her senior season.

"Zoe (Mennig) has been a rock for us for four years," said Hogan. "Ideally, I'd have Zoe at forward, so we could have that intensity she brings to the game on the field."

Junior Morgan Kline, and freshman Kaitlyn Clark will back-up Mennig in the net.

Hogan also has a new asset at her disposal this year in full-time assistant coach Steve Sagor.

"Steve (Sagor) will be working with the goalies a lot this year, and that will free me up to focus on working with the girls in the field.

"Having that extra set of eyes all the time is going to be very beneficial to the girls, and myself, so we can fill in the gaps," noted Hogan.

In front of Mennig, the Lady Wolverines also have a wealth of experience.

Junior Wendy Hammond and sophomore Cora Smith will man the center of the defense, freshman Gabby Picco will play left back, and junior Alex Tomasso will play right back.

"We're pretty solid on defense," said Hogan. "Having Melina Ortiz (center-mid), Cora (Smith), and Wendy (Hammond) there in the middle … they shut everything down in the center of the field.

"Then to have Gabby (Picco) and Alex (Tomasso) back there with them makes us that much tougher.

"Ideally, I'd like to have Gabby in the midfield or at forward, but I know she can handle it anywhere I put here," noted Hogan. "At this point, we have a need for a solid defender we can rely on, and I know Gabby is that person. I feel like I'm harnessing her by playing her back there, but I need someone I can rely on in that spot.

Tomasso was a starter as a freshman, but suffered a season-ending knee injury. She ran cross country last year and is back for her junior season.

"Having Alex back is a big boost. She could play anywhere on the field, but with her knee, we're going to play it safe and ease her back into the swing of things," said Hogan.

Freshman Hayley Kittle and Clark could both see time on defense

Sophomore Melina Ortiz anchors the Lady Wolverine midfield with junior Stephanie Hyland at left-mid, and senior Cassy Bowman at right-mid.

"Any chance I get, I'll move Melina up front because she's a force," said Hogan.

Junior Sarah Uhl will see plenty of action in the midfield, while freshman newcomer Tessa Petlock will see time in the midfield, and could play defense as well. Freshman newcomer Courtney Sindoni will vie for time in the midfield, and could see action at forward.

Junior Kari VanAllen will play in the center on the front line, while senior Elle Nittinger will be at right forward, and senior Kromelbein will be on the left side.Sophomore Sadi VanAllen will also see time at forward.

"The girls up top are very inter-changeable," said Hogan. "All of them can put the ball in the net.

"I am really excited about our offensive potential. Melina is a force in the middle of the field, and all three of our girls up front are proven scorers."

ON THE IAC SOUTH LARGE SCHOOL DIVISION
Hogan believes the division will come down to Waverly and Notre Dame again this year.

"Every year, we always have two really good games," she said. "They are the team to beat.

"A lot of times in the past, it would work out where we'd play Notre Dame as the third game of a three-game week," noted Hogan. "This year, we have a bye before our first game with them here at home, so we're going to be fresh, and there will be no excuses.

"I love playing Notre Dame. They make us better, and give us the competition we need to get ready for the Section IV playoffs," added Hogan.

ON NON-LEAGUE SLATE
"We play Sayre and Dryden, and that's about it," said Hogan.

"We lost our non-league game with Seton Catholic, they canceled on us," added Hogan. "We only have 12 games. We are scrounging around trying to add more games."

ON SECTION IV, CLASS B
"Chenango Forks is definitely the team to beat," said Hogan. "Seton Catholic will be right with us near the top.

"And, Susquehanna Valley beat us two years ago, they're still a team to watch," she added.

——————

IN PHOTO: Waverly's Zoe Mennig (left) and Melina Ortiz (right). … VSR STOCK PHOTOS.




Print Friendly Version
You've asked about helping ...
here's your chance. Click HERE