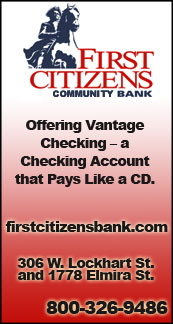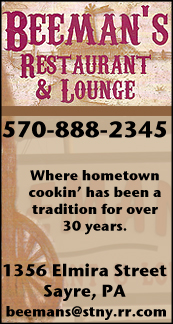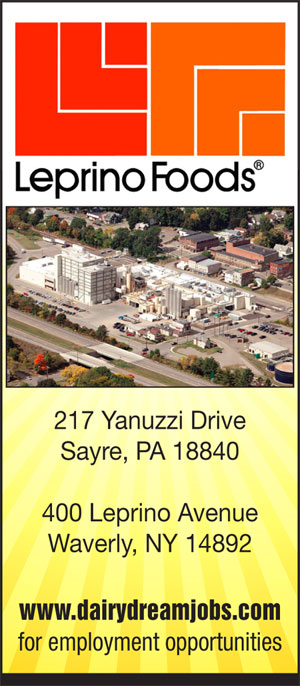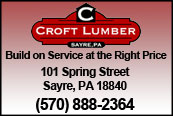 SECTION IV FIELD HOCKEY: CHILDS BELIEVES CONFIDENCE WILL BE KEY FOR TALENTED, YOUNG S-VE IN 2017 (2017-08-29)


By TIM BIRNEY
Valley Sports Report
SPENCER — Longtime S-VE field hockey coach Maggie Childs sees a great deal of potential for the 2017 Lady Panthers, but knows it could take a while for her young team to hit full stride.

(S-VE opens the 2017 campaign Wednesday afternoon against Windsor in the opening round of the Windsor Tournament.)

The Lady Panthers 15 players on the roster, including five sophomores, three freshmen, and two 8th-graders.

"We have good speed, athleticism, and great leadership — that's every coach's dream, the experience will come," said Childs.


"I always want to see our team improve and be dangerous by the end of the season, but I've coached for too long to be overly optimistic," she noted. "I don't want to build them up too much, then have their bubble burst. I'd rather temper that, go from the bottom up rather than the top down.

"The potential is there, I'm just not sure if it's there this year. It's going to depend on how much confidence we can build," added Childs. "If we avoid injuries, and stay healthy I think we'll be fine."

Confidence, says Childs, is her biggest concern headed into the 2017 season.

"We're young and talented, the problem is, without a JV program, they're coming straight from modified to varsity.

"I think confidence may be a problem early," said Childs. "These girls are fine against each other, but we can't scrimmage 11-on-11, so until they get into a game an someone attacks them they don't know how to react.

"That's the hard thing about skipping that (JV) level, the confidence is built there," said Childs. "They're playing against kids of their own skill level, so they can try moves and beat them, and build confidence. It takes longer at this level.

"Our success this year depends on when that success kicks in," added Childs.

S-VE has just two senior starters returning — Anna Devlen, who will play midfield and defense, and keeper Faith Kelly.

"Anna Devlen is a spitfire," said Childs. "We even have a move named after her, 'The Anna.'

"She is so aggressive, cutting on and through the ball," she added.

Kelly will be backed up in goal by sophomore Jenne Van Galder.

"Faith Kelly is very good," said Childs. "It's nice to have the experience and the back-up both returning, and they push each other."

Seniors Kiera Benjamin, who has been away from program for the last two years, and Merith Meuwissen, a foreign exchange student from The Netherlands, will both play defense.

Madi Sousa, who Childs terms "a phenomenal athlete," is the only junior on the roster, and will play defense and in the midfield.

"Madi is working hard to lead the defense, but I know she'd like to be in the midfield to score some goals, too," said Childs.

Ryliegh Clark, at center-forward, leads the sophomore class, while Jay Noviello, who suffered a season-ending injury last season, returns at forward / midfield. Aspen Makela and Mackenzie Mills will both be on defense.

"Ryliegh Clark is a travel player, and is a phenomenal talent," said Childs. "Jay Noviello is another strong midfielder-attacker, we need to keep her healthy. Mills and Makela both have good sticks."

"We have three incredible 9th-graders who have moved up from the modified," said Childs.

Andi Douglas will play in the midfield and also see time on defense, while Mia Sousa (Madi's sister), Cora Sousa (Mia and Madi's cousin) will play defense, but could see time in the midfield.

"We have two 8th-graders starting," said Childs. "Adrianna Newman has played a lot of travel and has a love for field hockey.

"Rhianna Lawrence is an amazing athlete with a lot of speed," said Childs.

Lawrence and Newman will both play attack and midfield.

Entering her 39th season on the sidelines, Childs still enjoys coaching, even if the success on the field hasn't been what it use to be.

"Having girls continue on and want to play in college, even though we only win a handful of games every year is rewarding," she said. "It's not all about winning, it's about their experiences, the enjoyment of the game and how much they improve."

ON SECTION IV, DIVISION III
"No one has beaten Marathon in our division in nearly 20 years," said Childs. "They are still the team to beat.

"Newark Valley just got their JV program back, and they have a lot of girls playing travel. I think they'll be much improved soon.

"Tioga has a lot of returning players, including a large senior class, that should speak for itself," noted Childs. "Owego has been going through a lot of transitions.

"I look at the teams in our division and think, 'conceivably we could beat them all,'" added Childs. "But, it could turn around the other way."

ON NON-LEAGUE SLATE
"We picked up a couple of tough games," said Childs. "We play Maine-Endwell on turf, and they're always state bound.

"And, we open up with Windsor in the opening round of their tournament and they have a strong program. Plus, whoever we play in the second game at Windsor.

"Maine-Endwell and Windsor are two good programs with good JV teams, and good modified teams," noted Childs.




Print Friendly Version
You've asked about helping ...
here's your chance. Click HERE