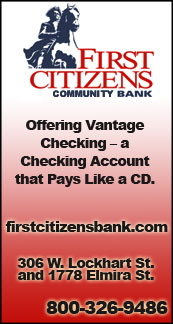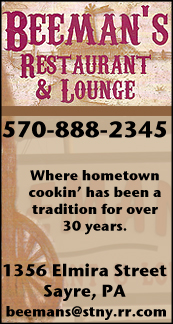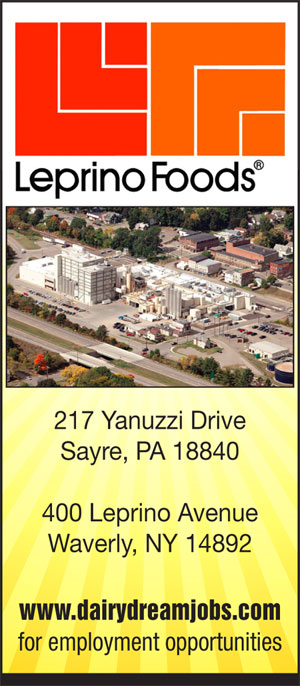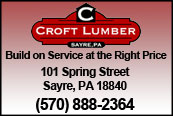 IAC VOLLEYBALL: FIFTH SECTION IV TITLE IN SIX YEARS COULD COME DOWN TO CHEMISTRY FOR 2017 LADY TIGERS (2017-08-29)


By TIM BIRNEY
Valley Sports Report
TIOGA CENTER — Tioga is coming off its fourth Section IV title in five years, and returns several key starters in 2017, but longtime Lady Tiger mentor Des Ford knows her team has to gels like teams before them if they are to achieve their goals.

"There's a huge change in chemistry this year. I don't think the seniors are use to this kind of chemistry.

"This senior group is not use to leading yet," said Ford. "They've never had to lead before, but I'm starting to see it already. Hopefully, once the season starts we'll see more of it.

I've coached this type of team before," added Ford. "My approach to this team is different than it was the last three years. The girls have to figure it out, and I have to figure it out."

Ford notes she expects the same from this team as any other.

"I have the same expectations and goals.

"I tell the kids, 'we're at the top of the ladder and it's hard to stay there. Everyone is coming after us,'" said Ford. "It's always easier when you're at the bottom and trying to climb your way up.

"We have our goals," she added. "My goal is to get to the Final Four at States, but to get there we have mini goals — winning our division, winning the IAC, and obviously winning Section IV and Regionals."

The chemistry change in part is due to the loss of dynamic senior leaders Olivia Howland and Kelly Wainwright to graduation, and the addition of three talented sophomores in Chloe Belles, Giovanna Rossi, and Madison Macumber.

Ford likes the mix, but says it will take time to gel.

"I think the confidence of our younger players is the biggest concern I have," she said.

"The young setters aren't quite where I need them to be, but I think they'll get there," Ford noted. "Of course, they may not remain in the setter position.

"There was a good chemistry for this group at the JV level, now they have to find it at the varsity level," she added. "The younger kids will have to get use to the faster pace of play, they have to figure it out how to get faster."

Belles will start the season at setter, and Macumber will be the second setter, while Rossi and senior Martha Schumacher will start at middle hitters, and junior Charli Hall and senior Kurstan Martin will start at outside hitters.

Junior Bri Stoughton will see time at middle hitter, while junior Kylee Ingersoll will be a serving specialist, and Olivia Ellsbree will serve as a defensive specialist. Junior Rebekah Richter will see time at right-side hitter. Macumber may also see some action at right-side hitter.

Absent from Ford's current line-up is three-year starter Anna Schumacher, who is out with a leg injury.

"Anna Schumacher is not in the mix yet," said Ford. When she comes back, you'll probably see a lot of changes to our line-up."

And let's not forget about Tioga's current 64-match regular-season win streak.

"I told the girls I don't usually pay attention to that kind of stuff, but we did talk about it.

"I told the girls I don't like to lose, and I don't want to lose, but if we do lose, we have to accept it, and fix the problems," said Ford. "We don't have to like it, but I told the girls 'if we do lose, it's OK and the streak is over with.'

"I also stressed the fact that this win streak is not something that has to continue for me," Ford added.

Ford's not sure if her team feels any pressure to keep the streak going.

"I certainly don't feel it, but they're girls, I don't know if they feel any pressure to win."

ON THE IAC SOUTH
"Candor is going to be good," said Ford. "They'll be our biggest challenge in the division.

"Edison is going to be good in the Large School," noted Ford. "(Coach) Kerry Harter retired, but Paul Richmond stepped up after coaching a very successful JV program."

——————

IN PHOTO: Tioga's Martha Schumacher.




Print Friendly Version
You've asked about helping ...
here's your chance. Click HERE