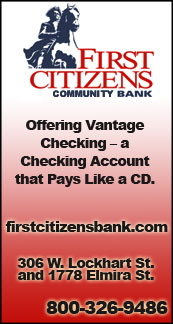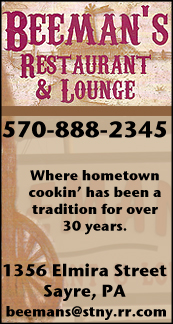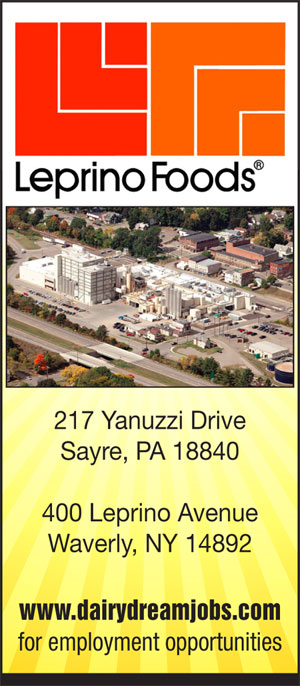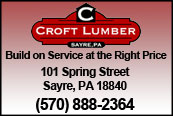 SECTION IV FOOTBALL: TIOGA'S AIELLO HOPING TIGERS PLAY 'WITH CHIP ON SHOULDER' IN 2017 (2017-08-31)


By TIM BIRNEY
Valley Sports Report
TIOGA CENTER — After five consecutive Section IV championships and a state title in 2015, Tioga suffered its first losing season under coach Nick Aiello, who is hoping the Tigers will play "with a chip on their shoulder" in 2017.

(Tioga opens the 2017 campaign Friday night when it hosts defending Class C state champion Newark Valley. Game time is 7 p.m.)

"I'm seeing great things out of this group, and I know they're hungry," said Aiello. "I really hope they play with a chip on their shoulder from last year, and play with something to prove; that's really all I want."

Aiello notes his expectations haven't changed.

"My expectations are always high. I have certain goals in mind for this team, but I'm going to wait until after the first two weeks to see what this team brings to the table before I really start making those goals clear.

"I have to see what these kids are going to do," said Aiello. "I believe in practicing, playing, and being a champion, but you have to do certain things and play a certain way if you want to be a champion at the end of the year.

"This team has the tools to do what we want to do," he added. "I think it's a matter of improvement. We don't want to be as good as the day before. We need to improve every single day."

Looking back on 2016, Aiello notes there were a lot of contributing factors, and says he and his staff have been working to remedy some of the problems.

"It was a perfect storm," said Aiello. "I don't want to make a lot of excuses, but it became very difficult to handle all the adversity, and to do a good enough job motivating and coaching the kids through all that adversity. It just seemed like when things were piling up, we couldn't persevere in the right way, and for the most part that falls on the coaching staff.

"When you reflect on a season like that, you look at the things you could have done better, and you try to make the improvements for the next year; and that's what we've tried to do," he noted. "We've looked at what's worked for us in the past, what we should be focusing on, and how can we do a better job of building team chemistry.

"A big goal of ours was 'how can we build leadership better in the offseason and have that carry, especially through the preseason,'" added Aiello. "I think we've taken a lot of positive steps in the right direction, but only time will tell as the season unfolds.

Aiello notes he was impressed with this team's senior leadership, work ethic, and toughness in the preseason.

"I've seen great leadership out of our seniors and that's our biggest strength right now, and we'll need that to carry on through the season.

"With the lack of experience and the lack of football knowledge for the younger guys at this point, I've seen a great work ethic, combined with focus on understanding what we're trying to get them to do," said Aiello.

"More importantly, they understand why we're trying to get them to do things a certain way, and that's really important," he said. "They're not just going through the motions when we do a drill. We can drill something and then see it come to fruition when we're going live.

"The other thing I see is a certain amount of toughness — both physical and mental — out of some kids who were really question marks, and I think that comes from the leadership."

Aiello's biggest worry heading into the 2017 campaign is his team's confidence after a losing season.

"Confidence is my biggest concern," he said. "After last year, it would be very easy for a lot of kids to be unsure of themselves. I really believe that once we strap the pads on and play some games — win or lose — the confidence will start to go up because that's the confidence you need once you get into divisional play and the postseason.

"When you look to the end of the season and certain goals you want to accomplish, you can't have any doubt in what you're trying to do.

"We're just trying to build that confidence," added Aiello. "Hopefully, once we get some games under our belt the kids will start realizing how much potential they have to do some good things at the end."

Senior Scott Siberski will anchor Tioga's offensive line at center this season.

"Coming into the season we felt Scott Siberski was our best offensive lineman, so we put him at center, knowing how important that position is," said Aiello.

Siberski will be flanked at guards by senior Alex Bloss and freshman Jacob Armstrong, and by junior Stephen Taylor at one tackle . Junior Joe Ellis is the front-runner at the other tackle, but senior Dylan Gowan and Kody Lantz are vying for that spot.

Juniors Matt Babcock, Jack Frey, and Christian Weaver will serve as back-ups on the line.

Aiello said his line has good size, but other than Siberski and Bloss — both returning starters, lacks experience. He hopes that problem has been remedied.

"One of the reasons we worked hard to get the JV program back was to get the kids some experience before they get to the varsity level," he said. "With that being said, we have some big bodies, but not a whole lot of experience.

"We have some juniors who are going to turn into very good linemen, but it's going to take some time and games under their belts," noted Aiello. I think our tackles have a ton of potential, and I think our freshman is going to be very good by the end of the year.

"I'm very excited and optimistic about this line because there's so much room for growth," said Knolles. "Every single lineman has done what it takes to get better, every single day in practice so far. As the season goes on, I think that line is going to gel, and, hopefully, by midseason they're doing some great things."

Aiello believes his team's strength will be at the skill positions.

"The core of our experience are in the skill position. With a young line, we're definitely going to lean on them. We've already told them they're going to have to make things happen."

Three-year starter senior Connor Hutchison returns at quarterback for the Tigers with senior Max Johnson at fullback, and seniors Trey Floyd and Justin Rockwell at the halfback spots. Junior Owen Wanck will see time at fullback, while senior Nick Klossner and junior John Worthing are in the mix at halfback.

Klossner, and senior DeMario Cambers will see the majority of time at wide receiver with Floyd and Rockwell also seeing time there.

Juniors Zac Warner and Austin Lamb, Cambers, and possibly Floyd will all see time at tight end. Junior Jerry Bleiler, "a very good blocker," could also work his way into the mix.

"We have three or four tight ends we feel comfortable using," Aiello said.

Aiello hopes the weapons at his disposal will create a "balanced" offense.

"We'll look to utilize all the tools we have, and all the skill sets we have," he said. "From a coaching standpoint, as the season progresses I think we'll see what each kid can do, and different ways we can get each kid the ball; that's where our balance will come from — from spreading the ball around. And, as the season progresses I think we can get little more creative in how we spread the ball around.

"Everyone talks about run-pass balance, but at the high school level, especially the (Class) D level, I think you can create balance by spreading the ball around whether it's in the air or on the ground," added Aiello.

Aiello notes a lot of the same faces will be on defense, especially up front.

"You'll see a lot of two-way linemen,' he said.

Again, Siberski will be the anchor of the defensive line.

"Siberski will anchor the defensive line," said Aiello. "I think that's where he's strongest, he's just so technically sound and does a great job for us."

Taylor, Gowan, Lantz, Babcock, Ellis, and Bloss will all see action on the defensive line.

"It's nice to have that many guys capable of playing there," said Aiello. "It gives us depth and it allows a bit of rest for some of the two-way linemen."

Floyd is returning at inside linebacker and will be joined by Wanck. Johnson and Rockwell will start at outside linebacker with Warner and Lamb rotating in.

Klossner, Worthing, and Cambers will start in the secondary, with Alex Quinn subbing in at times. Rockwell and Johnson could see time there as well.

"We lack depth in the secondary, but I'm excited about who we have back there," said Aiello.

On special teams, Hutchinson and Rockwell will handle the long-snapping chores, while Klossner, Cambers and Worthing will handle the kick-off and punt return duties.

Junior Tanner Hollenbeck will handle the kicking and punting duties.

"(Hollenbeck) came over from the soccer program," said Aiello. "He's working at other positions, and is coming along.

He's brand new to it, but by mid-season I expect him to be doing some good things for us in the kicking and punting game.

"It's always nice to have that weapon," added Aiello. "If you have a good kicker / punter, it helps you win the field-position battle — that's our goal there."

ON 2017 SCHEDULE
Tioga opened the 2016 season against the defending Class C state champion Chenango Forks. Friday, the Tigers open this season against defending Class C state champion Newark Valley.

"It's tough to face the defending Class C state champion for the second year in a row, but why not," said Aiello. "Why not give your kids that challenge, and meet that challenge head on and see what you can do.

"Must be Section IV respects our program," he noted. "I look at the schedule we had last year, and we had a tough schedule. We played three Class B schools, as well as defending Class C champs, and the eventual Class C champs.

"We're playing a tough non-league schedule again this year, and have the same attitude about it — those games will make us better."

ON NON-DIVISIONAL SLATE
"Newark Valley is a rivalry game, and it's a great atmosphere to play in," said Aiello. "Playing a team like that will show the things we're doing well, and it will show the mistakes we're making.

"I really like playing Delhi because they are a strong opponent, and it will give us a gauge to how we match up against the other side of Section IV.

"In terms of non-league games, I really can't ask for much better," added Aiello.

ON DIVISIONAL SCHEDULE
"We have some games circled later on in the season once we get into division play," said Aiello in reference to the Groton and Notre Dame games.

"I think the division is very similar to last year. We know that everyone circles the TIoga game, and we know they're going to treat that as a very big game.

"Groton has rebuilt its program in the last couple years, and last year's division title was an indication of that," said Aiello. "Groton had a great game plan for us last year, and really ran their offense well; that will be a tough game.

"You never know what Notre Dame will bring to the table, but they always have athletes," noted Aiello. "Their coaching staff has made some changes that makes them even more dangerous.

"We travel on Saturday for afternoon games at Edison, Newfield and Moravia," added Aiello. "We were not very good on the road last year, so we'll have to make some adjustments there."

——————

IN PHOTO: Tioga coach Nick Aiello (left) and senior QB Connor Hutchinson during the 2016 season. ... VSR STOCK PHOTO.






Print Friendly Version
You've asked about helping ...
here's your chance. Click HERE