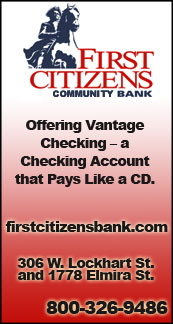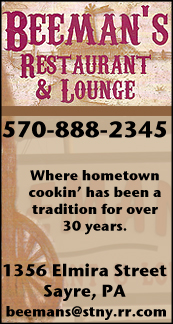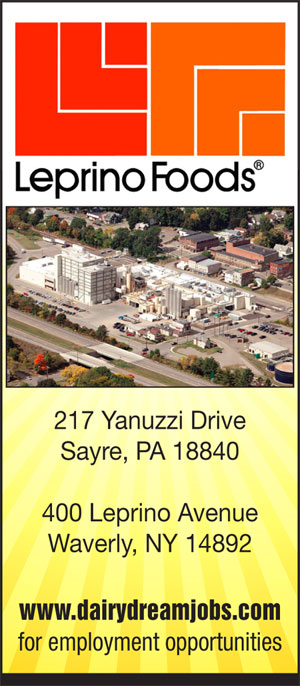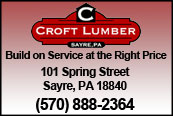 NTL BOYS SOCCER: DESPITE YOUTH, INEXPERINCE, SAYRE'S ROCKWELL HAS SIGHTS SET ON POSTSEASON (2017-08-31)


By TIM BIRNEY
Valley Sports Report
SAYRE — Sayre boys soccer coach Randy Rockwell has a young team heading into the 2017 season, but believes the postseason is still a possibility.

The Redskins, whose postseason hopes were dashed by Wellsboro in the season's final game last fall, return three seniors, and have five freshman, four sophomores, one first-year senior, and a senior returning to the program after a year's absence.

"It's a talented team, but it's very young and in experienced," said Rockwell. "We have a lot of freshman who are going to have to play a lot of time.

"I don't want to say we're a better team than last year, but the freshman are so skilled that I think we have better ball-handling and foot skills than we had last year.

"How far this team goes will depend on how quickly they mesh in their roles," he added.

Despite the youth and experience, Rockwell has his sights set on qualifying for Districts.

"If we can go 9-9 and make Districts, it would be a great year," he said. "With what we have returning and all the new kids, 9-9 would be a good year for us.

"I think it's possible," he added. "I think we're good enough to do it, it's just a question of how quickly the freshmen come along; that will be the big key for us."

Four-year starters Jordan Rockwell and Sam Wheeler are the most experienced players returning for the Redskins.

"Jordan (Rockwell) and Sam (Wheeler) are going to have to do a lot of heavy lifting this year," said Rockwell. "We're going to rely on them a lot this year, especially early in the season.

"They'll probably play multiple positions," he added. "It depends on where I need them, and that could be dictated by the game or the score."

Rockwell will play center-mid and will be flanked by freshman Cody VanBenthuysen at left-mid, and freshman Nick Bentley at right-mid. First-year senior Sam VanDerMark will be the striker.

"I think our speed up front is a definite strength of this team," said Rockwell.

Wheeler and fellow senior Chris Harris will play defensive-mids, with sophomore Nick Ficarro at left defensive back, and junior Dominic Petrocco at right defensive back.

Junior Alex Krall will man the stopper, while freshman Connor Young will be at sweeper, and sophomore Camden Wheeler will play goalkeeper.

"I'm a little worried about the defense because we're going to be young, but I'm hoping by going to two defensive-mids it will help out the defense, at least early in the season," said Rockwell.

"Neither one of our goalies has played goalie at the varsity level before, but both are very athletic. We're very inexperienced there," he noted. "Actually, Camden (Wheeler) has never played goalie before, period. Connor Young played some goalie in junior high, but we need him more on the field than in goal right now.

"Juniors Alex Krall and Dominic Petrocco are our experienced defenders," added Rockwell. "I'm hoping they can help solidify the back line."

Off the bench, sophomore Brock Satterly will sub in at left-mid, senior Cody Wibirt will see time at right-mid and striker, sophomore Nick Park, and freshman Aaron Chilson will see time on defense, and freshman Jake Burgess will "see time on offense and defense, wherever I need him," said Rockwell.

One of the keys for success in 2017 will be possessing the ball, says Rockwell.

"This team needs to possess the ball. We've been working a lot more this preseason on possessing the ball.

"Last year, we were more of a kick-and-chase team, so with a little more skill we're trying to possess the ball more," said Rockwell. "We're using different formations to get kids to spread out and use the field.

"I really don't want to play the dump-and-chase, I would prefer to play ball possession, especially against some of the better teams; that's our goal," he added.

Another key, says Rockwell, will be winning games early in the season.

"For this team, it's so important to get off to a fast start. The games I can see that are winnable are early in the year, before we get into the Athens and Wellsboros — the hard heart of the schedule.

"I'm hoping we get off to a fast start and gain a little confidence, then we'll see how it shakes out from there," he added.

ON THE 2017 SCHEDULE
The only non-NTL teams the Redskins will play are Sullivan County and Elk Lake. Their other three non-league games will be against NTL foes Athens, Wellsboro and Galeton.

"Because we finished in the top half of the NTL last year, our schedule gets tough in the middle of the season," said Rockwell. "We play the teams that finished above us (Athens, Wellsboro and Galeton) — a second time because we finished well in the league; that's how our league schedule works, and that's why it's important to get off to a good start."

ON THE NTL
"Athens is obviously at the top of the league," said Rockwell. "Their senior class is outstanding and they have some good, young kids as well.

"Wellsboro lost Josiah Hill, but I think they bring back eight starters from last year. I think they'll be tough," he noted. "And, I look for Galeton to still be strong.

"After that, I think there a bunch of young teams," added Rockwell. "I think the league as a whole is going to be pretty tough."

——————

IN PHOTO: Sayre's Jordan Rockwell.




Print Friendly Version
You've asked about helping ...
here's your chance. Click HERE