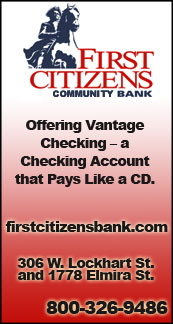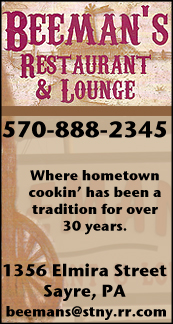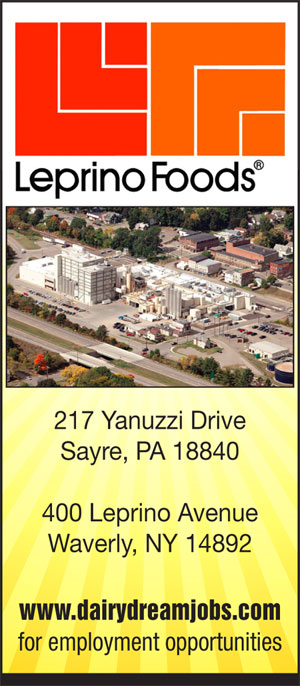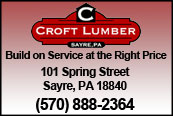 NTL GIRLS SOCCER: SAYRE COACH HOPING TEAM CHEMISTRY CARRIES LADY REDSKINS IN 2017 (2017-09-06)


By TIM BIRNEY
Valley Sports Report
SAYRE — Longtime Sayre girls soccer coach Tracy Mennig is hoping team chemistry can help make up for losses on the defensive end as the 2017 gets underway.

(Sayre opens the 2017 campaign this afternoon when it hosts Wyalusing at the Lockhart Street Bowl.)

"This is a close-knit group, and they're meshing well. We have six seniors showing a lot of leadership on the field," she said.

"I think communication, moving the ball, and knowing where to move off the ball will be big keys for us this year," said Mennig. "We need to take every opportunity that we have on-goal to finish.

"I'd say our inexperience in the backfield is our biggest concern. Our entire defense are non-starters or newcomers," added Mennig. "We're trying to see where we'll have the best fit for everyone."

Senior Blair Wampole will start at keeper for the Lady Redskins, and first-year junior Camry Lane will also see time in net.

Junior Mackenzie Wilkerson, senior Emily Moore, first-year sophomore Emily Sutryk, and freshman Sara Ciavardini will start on the defensive line. Junior Amber Merrill will also see time in the back.

Seniors Kiersten Covey, and Cheyanne Reed, and juniors Jennifer Shaffer, and Steph Klovekorn will start in the midfield. Freshmen Lauren Krall and Gabby Randall will also likely see time in the midfield.

"I think our midfield is going to work well together, and will be a strength," said Mennig.

Sophomore Abby Moliski and senior Madisyn Wheeler will start at forwards.

Mennig expected Moliski to help fill the large shoes of Chloe Tracy, now playing Division 1 soccer at Binghamton University, but altered her plans after a series of rugged preseason scrimmages.

"We used our scrimmages against Elmira, Chenango Forks and Corning to move some players around to find the right fit for the line-up.

"Right now, we have Abby (Moliski) up front, and (Kiersten) Covey and Steph (Klovekorn) working together in the middle," said Mennig. "I think that might create some more opportunities for Abby to put some balls in the net."

Despite the inexperience of her team, Mennig has high expectations.

"I definitely think we can reach the postseason again," she said. "I was happy that we improved with each scrimmage, it's just a matter of fine-tuning now.

"It will be nice to see where we're at today against Wyalusing, and the tournament at Notre Dame this weekend will be a good challenge," Mennig added.

ON THE NTL
"Athens is the team to beat every year," said Mennig.

"Otherwise, I think we all lost some key players," she added. "Our sights are on the postseason."

——————

IN PHOTO: Sayre's Abby Moliski.




Print Friendly Version
You've asked about helping ...
here's your chance. Click HERE