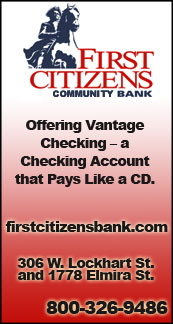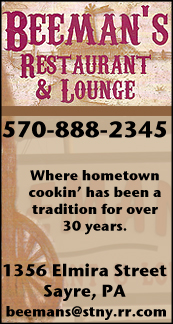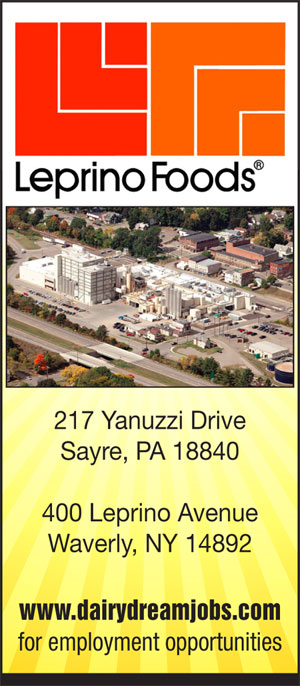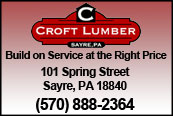 NTL GIRLS SOCCER: ATHENS COACH HAS SIGHTS SET ON ULTIMATE PRIZE IN 2017 (2017-09-06)


By TIM BIRNEY
Valley Sports Report
ATHENS — Second-year Athens girls soccer coach Rich Pitts set his sights on the ultimate goal when he took the helm of the Lady Wildcats program, and he believes 2017 could be the year.

(Athens opens the 2017 campaign this afternoon when it hosts Towanda at Alumni Stadium.)

"I've told the girls, I didn't come to Athens to win anything less than a state title," he said. "This team is loaded to do that if we're willing to be all in and put in the work. And, so far, so good."

Pitts, whose Lady Wildcats were eliminated by Central Columbia in the quarterfinals of the District 4 Class AAAA playoffs last year, acknowledges he still has some work to do with the mental aspect of the game.

"I think changing the culture of the program, and getting the girls to understand league games are what they are is key," said Pitts. "We're going to get everybody's 'A' game, and we have much respect for them, but we know we're loaded.

"I like our non-league schedule, I just wish we had more of those games," he noted. "I think a weakness is just getting that constant competition, so I've changed up practice so that everything we do, we're competing.

"The mental part of the game, being able to get up for a big game is really the thing that concerns me," added Pitts. "If you watched the Central Columbia game, we just weren't in it mentally."

Pitts believes his defense this season will be as good as it gets.

"I think our back four will be great.

"I told the girls before the preseason, and I still stand by it, 'we shouldn't get scored on in the league,' and we shouldn't," said Pitts.

"If the back four put it together, it's really the strength of our team," he added. "But, we'll see … you can be broken down by teams, or suffer injuries."

Senior Kara Chapman will start at keeper for the Lady Wildcats

"(Kara Chapman) is coming off an injury from the summer," said Pitts. "She's been working hard, and looked good in all three of our scrimmages."

Junior Emma Adams, and freshman Hannah Blackman are possible back-ups in net.

Seniors Jules Sporn and Breana Gambrell will man the center-back spots, with sophomore Haley Chambers at right-back, and sophomore Brooke Warner at left-back.

"Haley Chambers is going to be a special player for us this year," said Pitts. "She could be the best defender in the NTL this season, and that's not taking anything away from Bre (Gambrell) or Jules (Sporn).

"For not being her sport, Bre (Gambrell) puts in a lot of work, and she's a quiet leader on the team," noted Pitts. "She brings a special skill set that allows us to push our outside backs higher up the field and not worry about getting beat over the top because of her speed."

Coming off the bench will be freshman Hannah Blackman, who "can play anything for us in the back," as well as Avery Priester, Bailey Dakos and Sophie Adams.

Juniors Rachel Hutchison and Ari Gambrell, and senior Taylor Reynard will start in the midfield.

"We're still kind of sorting out, where the girls will play positionally, but those three gives us a strong unit there," said Pitts.

Freshman Emma Roe and sophomore Krista Manning will also see time in the midfield.

"Emma (Roe) brings us some super tenacity," said Pitts. "She is the hardest-working girl I've had in a while, and is super competitive.

"She is going to press for a lot of playing time, if not steal someone's starting spot," he noted.

"We like the mix of the five girls we have in the midfield," added Pitts.

Senior Emily Lunger is dealing with a nagging injury, but will start at right-forward, along with senior Morgan Ferguson at the top, and sophomore Abby Sindoni on the left side. Emma Adams will start on the left side, with Sindoni on the right, if Lunger is absent from the line-up.

"Emily is big and strong, and fast, and her feet are pretty good," said Pitts. "She's a proven goal-scorer.

"Morgan really understands her position, and should do well there this year," he said.

"Abby is a pure goal-scorer," noted Pitts. "The thing I like about her is her maturity as a striker. If she misses an opportunity, she wants the next ball. Accepting failure as a striker, makes you a good striker.

"She has good speed, and good feet, and she plays bigger than her size," he added.

Pitts says Emma Adams could see time all over the field.

"Emma Adams is going to be our utility player. She is a natural leader on and off the field, and can play anywhere."

ON NON-LEAGUE SLATE
"We've strengthened our non-conference schedule," said Pitts. "My guess is that Baldwinsville will be the best team we play. They have two or three girls touted as Division 1 players.

The Wildcats also play Horseheads, Lansing, and Elmira.

ON THE NTL
"I think the coaches in Williamson and Towanda have those programs heading in the right direction — they are going to come after us," said Pitts. "And, Wellsboro has a strong program and a good coach.

"Troy has a new coach and he's pretty astute of the game," added Pitts. "Nothing is going to be easy for us.

ON DISTRICT 4
"It will be a tough playoff field," said Pitts.

"Montoursville has won three District titles in a row," he noted. "We're going have to be ready to play.

"Down there, they play each other, so every game is 1-0 or 2-1," added Pitts. "We don't have those game, but there's nothing we can do about it. I have the utmost respect for the NTL and its coaches, I just wish it was a little more competitive."

——————

IN PHOTO: Athens' Rachel Hutchison.




Print Friendly Version
You've asked about helping ...
here's your chance. Click HERE