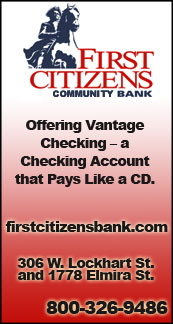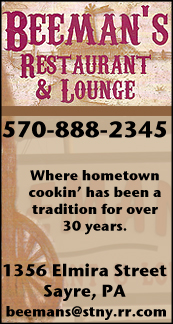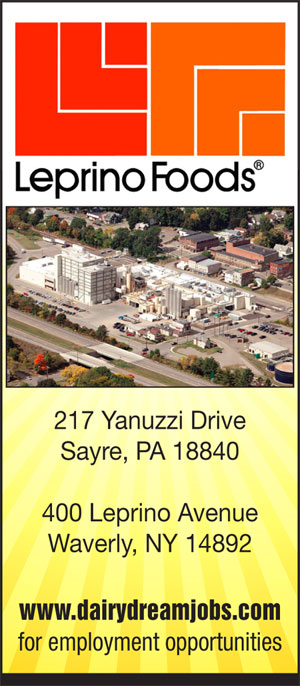 FROM THE PRESS BOX: WEEK 3 PICKS — A TOUGH NIGHT ON THE GRIDIRON FOR THE LOCALS? (2017-09-08)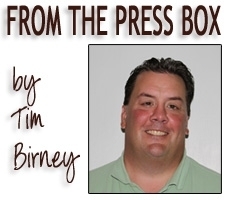 All five teams in the Valley Sports Report coverage area face tough opponents this weekend, and an 0-5 weekend is not out of the realm of possibility. It's doubtful, but possible.

I'm off to a nice start with my prognostications in 2017. After a 5-0 week in Week 2, I have a spotless record, at 7-0 on the year.

I'm looking to extend my winning streak, but again I hope I'm wrong on a few of them.

2017 RECORD: 7-0. WEEK 2 RECORD: 5-0.

FRIDAY
Athens (2-0) at Wellsboro (2-0), 7 p.m.: The Wildcats are coming off a good win at home over North Penn in Week 2, while the Green Hornets hammered Sayre.

Wellsboro is easily the best team Athens has seen this season. Of course, the opposite can be said as well.

Senior tailback Zach Jayne has been a monster for Athens in the first two games with 410 yards and nine TDs, but you can bet Wellsboro will try to take him away, and force someone else to beat them. And, they have the size athletes to do it.

Defensively, the Wildcats will be challenged by a Wellsboro offense that is chock full of athletes, led by senior QB Quinn Henry — a legitimate dual-threat QB who can beat you with his feet and his arm.

Prediction: If Athens can establish its running game, and hit enough passes to keep the Wellsboro defense honest, and keep the ball away from their offense … if the Athens defense can contain Henry … if the Athens defense can limit the big play … if the Wildcat offense can avoid turnovers. That's a lot of "ifs," but that's what Athens needs to do to win. … WELLSBORO 28, ATHENS 12.

Norwich (1-0) at Waverly (1-0), 7 p.m. @ Memorial Stadium: The Wolverines registered a big season-opening win at Windsor in Week 1, while the opportunistic Purple Tornadoes used six turnovers to post a 28-13 win over Owego.

Last week, Waverly was able to focus its defensive efforts on Windsor tailback Dante Kimbrough. No such luck this week as Norwich has several dangerous weapons at its disposal and possesses a great deal of team speed.

The Wolverines' veteran offensive line will be tested as the offense will likely try to play keep-away and control the clock.

Prediction: The Wolverines will need to be even better than they were at Windsor — on both sides of the ball. One of the oldest adage in sports is that 'speed kills' … NORWICH 21. WAVERLY 10.

Delhi (0-1) at Tioga (0-1), 7 p.m. @ Haggerty Field: The Tigers suffered a heart-breaking loss in the final minute to defending Class C state Newark Valley in Week 1, while the Bulldogs dropped a 21-7 decision to Harpursville / Afton.

Delhi is big, very big, but in its scrimmage and first game, was susceptible to plays on the perimeter — both on the ground and through the air.

Tioga appears to be more athletic, and isn't exactly small up front.

The key for the Tigers on defense will be attacking Delhi's big fullback (about 245 pounds), who at times lines up at QB in the Wildcat formation, at the legs and not try to tackle him high.

Prediction: I expect Tioga to use its athletes on offense, so seniors Nick Klossner and DeMario Cambers could make some big plays in the passing game. If Delhi can establish its ground game, like Newark Valley did in the second half last week, it has a chance. … TIOGA 34, DELHI 14.

Montgomery (1-1) at Sayre (0-2), 7 p.m. @ Lockhart Street Bowl: The Redskins are coming off a big loss at powerhouse Wellsboro in Week 2, while the Red Raiders beat Cowanesque Valley, 27-6.

Sayre struggled to a 21-20 win at Montgomery last year. Montgomery graduated just three seniors and appears to be much-improved this season, while Sayre suffered big graduation losses.

The Redskin ground game has been virtually non-existent against a pair of quality opponents in Wyalusing and Wellsboro. It will be interesting to see if they can getting it going tonight.

Prediction: I really don't know what to make of Montgomery, but I do know they always play Sayre tough. This game appears to be a toss-up. MONTGOMERY 19, SAYRE 13, OT.

SATURDAY
SVEC (1-0) at Watkins Glen / O-M (1-0), 7 p.m.: The Eagles posted an impressive 34-0 win over Groton in Week 1, while the Seneca Indians rallied for a 32-22 win over Greene.

Watkins Glen / O-M will enjoy a noticeable size advantage Saturday night, and will likely line-up in its Wing-T and try to ram it down SVEC's throat.

SVEC sophomore QB Cameron Doane looked good in his varsity debut last week, and he has a pair of talented running backs behind him in Christian Haynes and Tom Llewellyn. Facing a bigger opponent, the key for the Eagles will be offensive line play, both in the run game and protecting Doane in the passing game.

Prediction: This is another game I don't have much of a handle on. I was impressed with SVEC in Week 1, but I haven't seen this edition of the Seneca Indians. I have seen, however, what this WG-O/M offense can do when it has the weapons. … WATKINS GLEN / O-M 32, SVEC 26.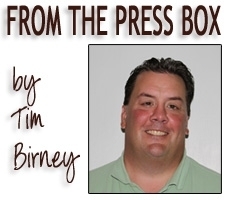 Print Friendly Version
You've asked about helping ...
here's your chance. Click HERE