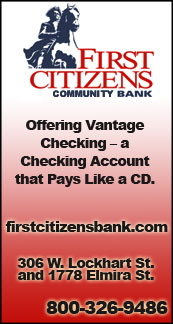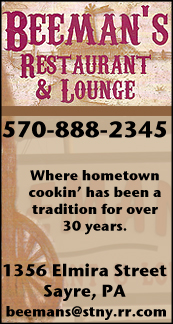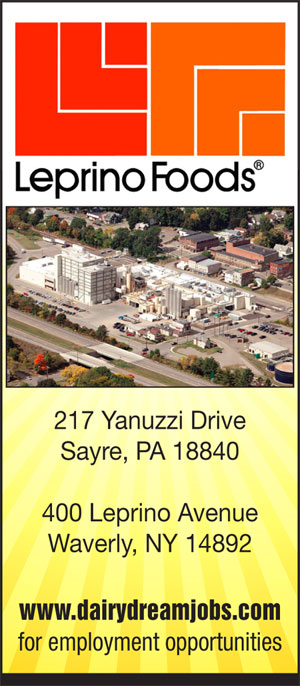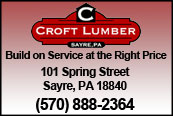 THE FINAL WORD: THOUGHTS ON THE FOOTBALL WEEKEND ... AND MUCH MORE (2017-09-12)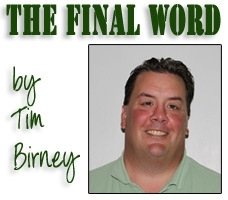 It was a rough weekend for the local football teams, which went 1-4.

The lone win was put on the board by Tioga, which appears headed back to relevancy in Class D this year after a rare down year.

For years, the Tigers have been a ground-oriented team who has worn down opponents, at times hitting on long run plays for scores.

This year, Tioga's big-play potential appears to be via the aerial attack. Senior QB Connor Hutchinson has a pair of dangerous weapons on the perimeter in seniors Nick Klossner and newcomer DeMario Cambers.

Klossner is incredibly quick and just as fast, and Cambers is tall with above-average quickness and speed. The duo were difference makers, accounting for three TDs, in a 33-0 win over Delhi, and will likely continue to be major contributors all season.

——————

Athens took one on the chin in a 42-7 loss at Wellsboro.

The Green Hornets just had too many athletes. They were able to pack the box against Zach Jayne, and still have the athletes to stop the Wildcats' other weapons.

Jayne should be enough to beat most of the teams on the Athens schedule, but against the likes of Towanda and GAR, and into the postseason, the Wildcats will need other players to step up and make plays — on both sides of the ball.

——————

Perhaps the most disappointing loss of the weekend was Sayre's 27-0 drubbing at the hands of Montgomery.

The Redskin defense actually played pretty well, it was just on the field way too much.

Offensively, Sayre's ground game was virtually non-existent, and its passing game was off-the-mark for the first time this season.

Sayre needs a win this week at Cowanesque Valley, or the season could go totally off-track.

——————

Waverly also took one on the chin Friday night in a 28-6 loss to Norwich, but don't be surprised if the Purple Tornadoes, who thumped Owego in Week 1, make a habit of these types of win this season — possibly challenging Chenango Forks for the Division III title.

The Wolverines made too many mistakes, whether it be turnovers, dropped passes, or penalties, to beat a good Norwich team, but they were still in a 14-6 game into the fourth quarter.

Freshman David Hallett is a bruising back, and the passing game is still dangerous, although it lacks the abundance of weapons it's possessed in the past.

Jason Miller and his coaching staff have a proven track record of making their teams better as the season progresses, but the Wolverine schedule is brutal over the next three weeks with games at Susquehanna Valley (2-0) and Chenango Forks (2-0), sandwiched around a home game against Maine-Endwell (1-1).

——————

SVEC had several opportunities to run its record to 2-0, but couldn't build on its lead in the first half and early in the second half, before a big Watkins Glen / O-M team wore them down with a bruising ground game.

The Eagles had the ball three times in the red zone with the lead, but came away with no points.

Once WGOM figured out how to hold on to the ball, Zach Elliott, who scored five TDs, and Joe Chedzoy took over and scored four second-half TDs (all by Elliott) in a 36-14 win.

The SVEC duo of Christian Haynes and Tommy Llewellyn are the best running back in the area, this side of Athens' Zach Jayne. Haynes also hits like a truck on the defensive side of the ball.

The Eagles passing game sputtered a bit Saturday night, but if it finds consistency, SVEC will be tough to deal with for the remainder of the season.

——————

On the soccer pitch, the Waverly girls rolled to a 5-0 win over Susquehanna Valley Monday afternoon in its final tune-up before Wednesday night's showdown against Notre Dame.

The Wolverines haven't really been tested this season, but that will change Wednesday.

Waverly's stellar back four, anchored by keeper Zoe Mennig, with Cora Smith, Alex Tomasso, and Wendi Hammond her last line of defense will likely see more action than they've seen in the first five games combined.

On the other side, Laurel Vargas is a dangerous scorer for the Lady Crusaders, but they have an unproven keeper in net.

Even if you're not a soccer fan, this is a game worth checking out.

——————

The Tioga volleyball team is 4-0 and has won 68 straight regular-season matches. That win streak will likely be challenged tonight by an always-tough Chenango Valley.

Anna Schumacher is working her way back into the line-up, so there may be a little period of adjustment for the Lady Tigers.

Again, even if you're not a volleyball fan (which actually astounds me because it's a fun and exciting sport), you should make an effort to check this game out.

——————

The Windsor Cross Country Invitational isn't quite what it use to be, in terms of the field, but both Waverly teams had good showings nonetheless.

The Lady Wolverines finished second, behind a strong effort from freshman Sidney Tomasso (8th), sophomore Elizabeth Fritzen (11th), and 8th-grader Olivia Nittinger (12th).

Athens senior Emily Arnold (13th) also had a Top 15 finish.

The best individual performance of the day was turned in by Waverly freshman Collin Wright, who finished second in the boys event.

The future appears bright for Waverly cross country.

——————

The Final Word returns Wednesday after a jam-packed Tuesday slate.

Have a great day, and get out and support a local team.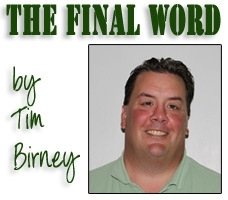 Print Friendly Version
You've asked about helping ...
here's your chance. Click HERE