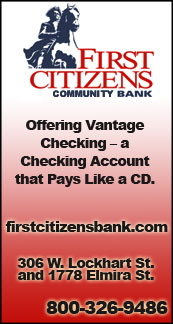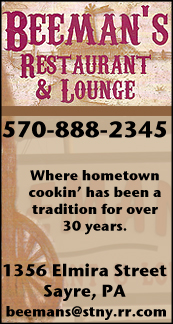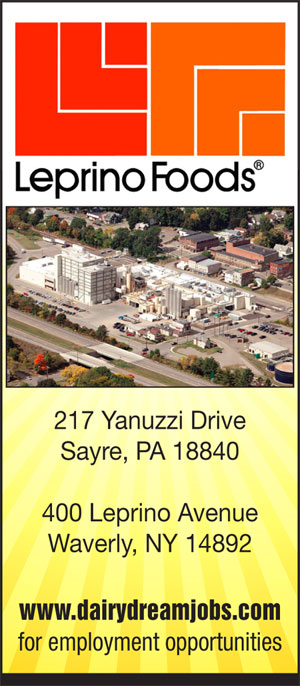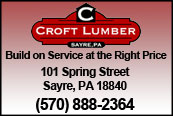 THE FINAL WORD: THOUGHTS ON TUESDAY'S ACTION (2017-09-13)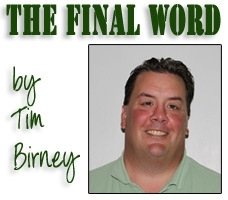 Tuesday was a jam-pakced day of high school sports with 16 events (20 if you split the cross country meets into boys and girls meets), and there were some interesting things to be drawn from the day痴 action.

The marquee match-up of the day saw Tioga volleyball痴 68-match win streak on the line against a tough non-league foe in Chenango Valley.

The Lady Tigers prevailed, thanks to a strong effort from sophomore setter Chloe Bellis, and senior hitters Anna Schumacher, Kurstan Martin, and Martha Schumacher, who were all in double-figures in kills.

Bellis is a tremendous all-around athlete, and obviously a key component at setter. The better she plays, the better Tioga will be, especially considering the abundance of hitters at her disposal.

The Lady Tigers host their tournament this Saturday, and we値l get a good indication of how they stack up in Class C right off the bat as they square off with perennial IAC South power Trumansburg, also perennially a top seed in the postseason, in the first match of the day.

覧覧覧

Waverly volleyball had the inside track on a divisional title, and are still the favorite to win it, but last night痴 five-set loss at Newark Valley hurts.

Their rematch at Waverly on Oct. 11 is now a date to circle.

The Lady Wolverines have a tough stretch of games ahead of them starting next week as they play Tioga, Edison and Candor in consecutive duals. Every match from here on out is now crucial.

覧覧覧

The Athens boys posted a good road win with a 5-0 whitewashing of Galeton.

Senior Brad Cardona scored a pair of goals in the win, showing that the Wildcats have a slew of talented players very capable of putting the ball in the back of the net.

Even with its tie at Wellsboro, I still think Athens is the team to beat in the NTL. I have Oct. 19痴 re-match with the Green Hornets at Alumni Stadium already on my calendar.

The Wildcats also play Notre Dame twice in an 11-day span (Sept. 30 at ND, and Oct. 10 at home), two more games I知 eagerly anticipating.

覧覧覧

The SVEC boys are off to an 0-3 start, but don稚 be deceived. The Eagles have played three of the best teams in the IAC in Marathon, Notre Dame, and Trumansburg.

Considering the fact Trumansburg is now a divisional game, the Eagles are in a little bit of a hole in terms of defending their division title, but they値l get another crack at the Blue Raiders on Oct. 2.

Don稚 be surprised if SVEC reels off a few wins in a row, and puts itself in a position to defend its division title.

覧覧覧

Towanda found out first-hand that speed kills, via the play of Sayre seniors Jordan Rockwell and Sam Wheeler, who combined for four goals in a 6-1 Redskin win.

Regardless of the opponent, Rockwell and Wheeler have carved their way through opposing defenses this season, creating scoring opportunities for themselves and their teammates.

The Redskins also have a pair of promising freshmen in Cody Vanbenthuysen and Nick Bentley. They値l need to gain as much seasoning as possible with Rockwell, Wheeler, and three other seniors set to graduate after the season.

覧覧覧

The dual-meet cross country season opened yesterday, and there were several strong performances on the day, led by SVEC痴 Calum Avery and Alicia Long, as well as Tioga痴 Ezra Steele, SVEC痴 Levi Mickelson, and Waverly痴 Collin Wright.

All of the local teams run in some quality invitationals this season, so we値l have an idea who may have a chance in the postseason, but those five runners are ones to keep your eyes on right now.

覧覧覧

The S-VE field hockey team ended a season-opening four-game losing streak Tuesday with a 2-1 win over Newark Valley.

The Lady Panthers are extremely young, and still have two more games against Marathon, as well as one apiece with Windsor and Maine-Endwell, so they値l take some more lumps this season, but don稚 be surprised if they pick up a few more wins in their division play.

覧覧覧

Tioga field hockey is 2-3 on the season, and has three games left with Marathon on its schedule, as well as games against Whitney Point, Harpursville, and Windsor.

Freshman Olivia Ayres is developing into a dangerous scorer, and senior Lauren Allen is fast and always a threat to score.

With a mix of youth and experience, it will be interesting to see how the Lady Tigers progress as the season wears on.

覧覧覧

The Final Word returns Thursday, following tonight痴 Waverly-Notre Dame girls soccer showdown at Memorial Stadium. Game time is 7 p.m.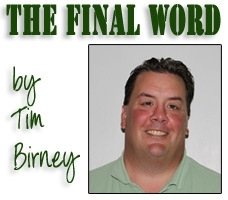 Print Friendly Version
You've asked about helping ...
here's your chance. Click HERE