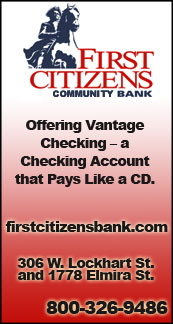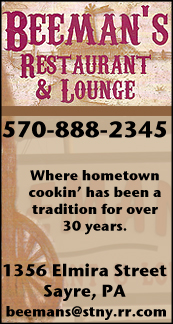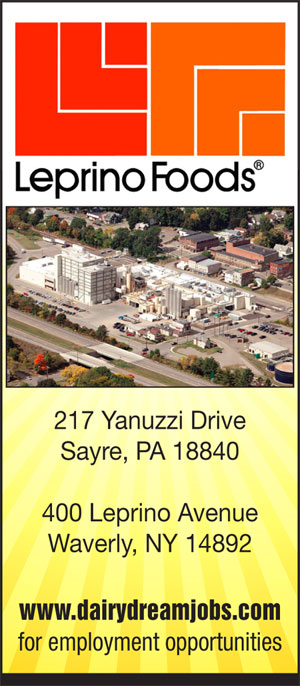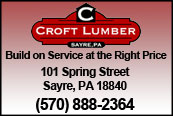 FROM THE PRESS BOX: WEEK 7 PICKS — WILL HOME TEAMS RULE? (2017-10-06)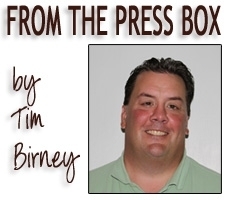 Week 7 of the high school season brings a key Section IV, Division VII battle at Tioga's Haggerty Field, a home game against a non-league foe for Athens, and divisional road games for Waverly, Sayre, and SVEC.

It looks like the home teams will prosper.

Week 6 was another week of prognostication perfection for yours truly — the fourth in six attempts. Having picked against three Valley teams tonight, I'm hoping for my first losing week of the season.

2017 RECORD: 24-2. WEEK 6 RECORD: 5-0.

Notre Dame (4-0) at Tioga, 3-1, 7 p.m. @ Haggerty Field: The Tigers are coming off an impressive 41-6 rout of Groton, while the Crusaders thumped Newfield, 34-0.

Tioga's ground game has been potent all season, using several backs instead of one go-to go guy, and its aerial attack has hit for big plays, making this Tiger team difficult to defend.

Notre Dame's offense has been just as diverse with QB Gary Raupers very capable of causing damage through the air, and sophomore Eric Charnetski's bruising running causing opposing defenses to account for him.

The biggest difference between these two teams this season has been on the defensive side. Other than the second half against unbeaten Newark Valley, Tioga's first-team defense has not been scored on. In wins over Moravia (29-28) and SVEC (32-20), Notre Dame's defense has been bend-don't-break.

Prediction: It sounds cliche, but the winner of this game will be determined in the trenches. Notre Dame's best chance of beating Tioga appears to be to outscore them, and that will be difficult. … TIOGA 34, NOTRE DAME 13.

Holy Redeemer (1-5) at Athens (4-2), 7 p.m. @ Alumni Field: The Wildcats are coming off a 41-6 romp over GAR, while Holy Redeemer dropped a 42-14 decision to Northwest Area.

Athens has dominated mediocre teams this season with a potent ground game and enough of a passing games to keep teams honest.

Holy Redeemer has lost five straight and has been outscored by an average of 36 points per game in those losses.

Prediction: Senior Zach Jayne will likely approach 200 yards again tonight, and the Wildcats should roll once again. … ATHENS 52, HOLY REDEEMER 6.

Waverly (1-4) at Owego (2-3), 7 p.m.: The Wolverines are coming off a 48-6 loss at powerhouse Chenango Forks, while the Indians dropped a 29-22 decision at home to Susquehanna Valley.

The 2016 season has been a struggle for Waverly, and it hasn't been much better for Owego. Both teams are 1-3 against common opponents (wins over Windsor, and losses to Forks Norwich, and Sus. Valley), with the Indians beating Chenango Valley, and the Wolverines losing to Maine-Endwell.

Waverly's passing game has been very effective at times this season, but it has struggled on the ground. Owego's offense has been much better over the last three weeks.

The Wolverines have struggled defensively since Week 1.

Prediction: This is a game Waverly can win, but they'll need to step up on defense, and show a little more balance on offense. A win tonight would put Owego in the hunt for a home game in the opening round of the Class B playoffs. … OWEGO 26, WAVERLY 17.

Sayre (0-6) at Bucktail (3-3), 7 p.m.: The Redskins are coming off a 42-14 loss to Troy, while the Bucks dropped a 48-14 decision to North Penn to snap a two-game win streak.

Sayre's ground game has shown signs of life in recent weeks, and its passing game has been pretty good all season.

Two of Bucktail's wins were over tiny Catholic schools, but it did beat CMVT, which beat Cowanesque Valley in Week 6. CV beat Sayre in overtime earlier this season.

Prediction: This game is a toss up, and in those situations I usually go with the home team. … BUCKTAIL 20, SAYRE 16.

SVEC (2-3) at Dryden (2-3), 7 p.m.: The Eagles are coming off a hard-luck 7-6 loss at Lansing, while the Purple Lions dropped a 36-12 decision at Oneonta.

SVEC's potent ground game, which averaged 295 yards through the first four weeks was held to just 43 yards last week. Aside from a 42-point outburst against lowly Oxford, Dryden's offense has averaged 7 points per game.

The Eagles defense struggled against the power running games of Watkins Glen / O-M and Notre Dame, while the Purple Lions defense struggled against Newark Valley's power game, and Oneonta's diversified attack.

Prediction: I expect SVEC's ground game to shift back into gear this week, and I expect the Eagles to rebound as well. …. SVEC 32, DRYDEN 12.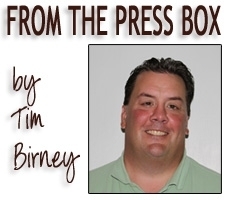 Print Friendly Version
You've asked about helping ...
here's your chance. Click HERE