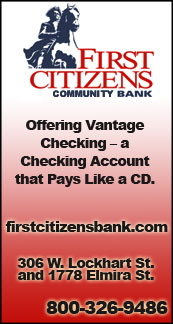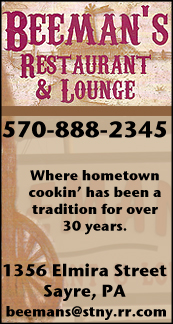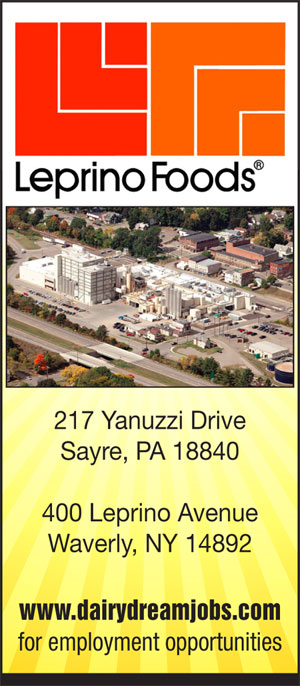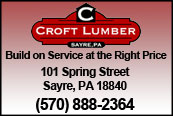 SECTION IV FOOTBALL: TIOGA POUNDS OUT 36-6 WIN OVER NOTRE DAME (24 PHOTOS) (2017-10-06)


By TIM BIRNEY
Valley Sports Report
TIOGA CENTER — Tioga scored on five of its first six possessions and pounded out 331 rushing yards in a 36-6 win over Notre Dame here Friday night at Haggerty Field in a key Section IV, Division VII football match-up.

With the win, the state-ranked Tigers (14th in Class D) improve to 4-1 overall, and move into first place in the division at 3-0. They can clinch the division title and ensure themselves of at least one home playoff game with a win at Moravia next Friday.

Like last week, Tioga avenged a loss from the 2016 season.

"It's weird how things can come full circle," said Tioga coach Nick Aiello. "I give a lot of credit to our seniors who powered through last year … we didn't win another game after Notre Dame last year.

"To put in the work to put themselves in position to have these two performances — against Groton and Notre Dame, I'm sure the guys are feeling pretty good about it," he added.

Senior QB Connor Hutchinson said there wasn't much thought about last year.

"It's a good feeling to beat the teams that beat us last year, but in the weeks before those games we weren't thinking about that," he said.

"It was in the back of our minds, but we didn't use that as motivation," noted Hutchinson. "It's about this year, and last year is in the past."

The Tigers jumped out to a quick lead Friday night.

Senior Max Johnson ripped off a 22-yard run on the first play from scrimmage. The next time he touched the ball, he raced 35 yards to paydirt to cap a four-play, 75-yard drive.

After a Notre Dame penalty on the extra-point attempt, Aiello chose to go for two, and Floyd bulled into the end zone to make it 8-0 just 95 seconds into the game.

Notre Dame took the ensuing kickoff and put together an 11-play drive before turning the ball over on downs at the Tioga 35.

The Tigers moved methodically down the field again with runs of 10 yards by Johnson, 11 yards by Hutchinson, and 30 yards by senior Justin Rockwell, setting the stage for senior Trey Floyd's 4-yard TD run that capped the eight-play scoring drive.

Junior Tanner Hollenbeck's PAT kick made it 15-0 with 2:13 remaining in the first quarter.

The Crusaders took the ensuing kickoff and moved the ball deep into Tioga territory again behind a pair of completions by Ulster's Gary Raupers and several bruising runs by sophomore Eric Charnetski.

After a penalty left Notre Dame with a third-and-goal inside the Tioga 2, the Tiger defense stiffened. Following an incomplete pass, Hutchinson stopped Charnetski for a 2-yard loss on fourth down to force a turnover on downs.

Aiello said the goal-line stand was a shot of momentum for the Tigers.

"It was a huge confidence boost for us.

"Coming into the game, we expected them to go on drives," said Aiello. "After looking at last year's film, we stressed to the kids that when we had a chance to shut them down and get off the field, we had to make plays.

"It took us awhile, but we made plays at the goal line to get off the field," added Aiello.

The Tigers then churned out a 14-play drive that took nearly seven minutes off the game clock. After 13 straight running plays, Hutchinson found a wide-open senior Nick Klossner in the end zone for a 30-yard TD pass with 2:43 left in the first half.

Notre Dame's first possession of the second half came to an end with a fumble at the Tioga 35.

Two plays later, Floyd broke several tackles on a 57-yard TD run that pushed the lead to 29-0 with 8:35 left in the third quarter.

Four plays after the ensuing kickoff, freshman Jake Armstrong sacked Raupers and Hutchinson recovered the resulting fumble at the Notre Dame 45.

"I credit the turnovers to our guys flying around and hitting," said Aiello. "It seemed like we had guys around the ball all night.

"When I watched (Notre Dame) against other teams, I feared them getting guys in open spaces one-on-one, but we had a great team effort in swarming the ball," he added. "The kids definitely answered the call in that regard."

The Tigers put the game away with a 12-play drive, overcoming three penalties in the process, that Rockwell capped with a 3-yard TD run with 11:05 left in the game.

"It turned into a game of keep away," said Aiello. "We had a couple of quick scores early … but it was nice to go on drives. Teams like (Notre Dame) that have explosive athletes who can score on one play, you have to be able to play keep away.

"I think with their defense on the field so long, they never got in rhythm offensively," he added. "That's what you want to do against teams like that."

Hutchinson agreed with his coach.

"We went on long drives. (Notre Dame) is an explosive team, and we were able keep the ball out of their hands, and they never got into a rhythm."

Floyd led Tioga's ground game with 101 yards and two TDs on 11 carries, while Rockwell had 93 yards and one TD on 11 carries, and Johnson added 90 yards and one TD on eight carries.

"Our offensive line has really come along," said Hutchinson. "The coaches have been getting on them, and they're really showing the coaches what they can do. They've really been grinding out some good games."

Raupers completed 15 of 22 pass attempts for 138 yards and was intercepted once, while Charnetski led the Crusaders' ground game, which was held to 37 yards, with 36 yards.

Aiello said the message for next week will be simple.

"The message next week is win a division title and get a home playoff game — that needs to be our focus."

——————

IN PHOTO 1: Tioga's Max Johnson. …. PHOTOS BY TIM BIRNEY.




Print Friendly Version
You've asked about helping ...
here's your chance. Click HERE