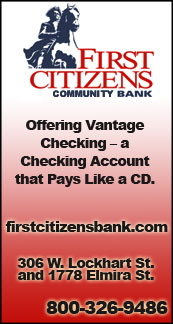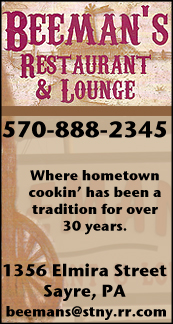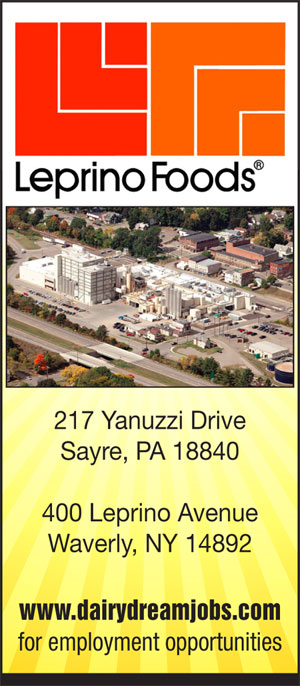 FROM THE PRESS BOX: WEEK 11 PICKS — WILL FOOTBALL SEASON IN THE VALLEY END TONIGHT? (2017-11-03)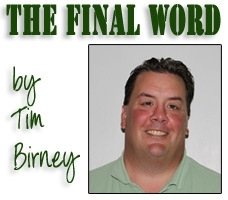 The remainder of the high school season, including tonight's Week 11 games, is win-or-go-home for the locals.

It begs the question, will any Valley teams be playing postseason football in Week 12?

State-ranked Tioga plays for a Section IV title this evening against state-ranked Sidney, while Athens is on the road in District 4, Class AAAA semifinals at Shikellamy.

I posted a perfect 4-0 mark in Week 10, but was off on my first pick of Week 11 in last night's game.

2017 RECORD: 40-6. WEEK 10 RECORD: 4-0 — WEEK 11 RECORD: 0-1.

Section IV Playoffs
Class D Championship
3-Tioga (7-1) vs. Sidney (8-1), 5 p.m. @ Alumni Stadium, Binghamton: The Tigers, now 11th in Class D, are coming off a 35-14 win over Harpursville / Afton Saturday in the Class D semifinals, while the Warriors, now ranked fourth, topped Greene 14-6.

It's an interesting match-up of two dynamic offenses that score a lot of points, but do it in different ways.

Sidney scores 36 points per game, and averages 395.7 yards of total offense, including 282.3 through the air on the arm of junior QB Darren Smith, while Tioga scores 37.9 points per game and averages 354 yards per game, including 294.4 yards on the ground.

The difference in the two teams appears to be Tioga's defense has been stingier, and has created more turnovers.

Both teams were 1-1 against common opponents this season, but again the games were stark contrasts.

Tioga dominated Newark Valley en route to a 13-0 halftime lead, but lost 22-19 in the final minute. Newark Valley outgunned Sidney en route to a 35-28 halftime lead, then pulled away for a 49-28 win.

Against Harpursville / Afton, Tioga built a 35-0 lead through three quarters and won 35-14 after the Hornets scored a pair of TDs in the final two minutes, including a blocked punt recovered in the end zone as time expired after the Tigers had taken a knee three times.

Sidney led the Hornets 20-19 after three quarters, then pulled away for a 42-19 win.

Prediction: I believe you'll see a Tioga team that looks to establish its ground game in an effort to keep the ball away from Sidney's quick-strike offense. … Sidney has been dealing with some internal strife after the suspension of one of their best receivers, and there's some question as to whether he'll play tonight. … If the Tigers take care of the football … TIOGA 27, SIDNEY 22.

District 4 Playoffs
Class AAA Semifinals
4-Athens (8-2) at 1-Shikellamy (8-2), 7 p.m.: The Wildcats are coming off a 42-14 win over Sayre, while the Braves throttled Milton 56-21.

Both teams are on a roll, riding five-game win streaks, but Shikellamy's is a bit more impressive with wins over Loyalsock and Jersey Shore.

Both teams' only losses were to playoff teams. Shik lost a double-overtime thriller (45-38) in Week 5 to Class 6A Williamsport, and lost (31-14) in Week 2 to Mount Carmel. Athens lost badly (42-7) to unbeaten Wellsboro in Week 3, and lost to Towanda (33-26) in Week 5.

Both teams like to run the ball, but do it in different ways. Athens has relied on senior tailback Zach Jayne, who has 2,108 yards and 33 TDs this season, while Shik's dual-threat QB Gabe Tilford leads the team with five rushing TDs and more than 700 yards.

Tilford has also thrown 15 TDs passes, but has been picked 10 times, and has only completed 38 percent of his passes. He averages more than 20 yards per completion.

The Wildcat passing game has been much more efficient with junior QB Kaden Rude completing 53.5 percent of his passes with six TDs, and just two interceptions.

Prediction: Shikellamy has played a much tougher schedule than Athens, thanks in large part to the league it plays in. Most of the time the battle-tested team wins, especially at home. … SHIKELLAMY 28, ATHENS 14.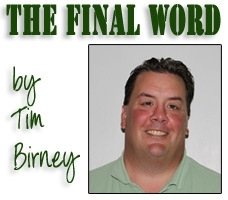 Print Friendly Version
You've asked about helping ...
here's your chance. Click HERE